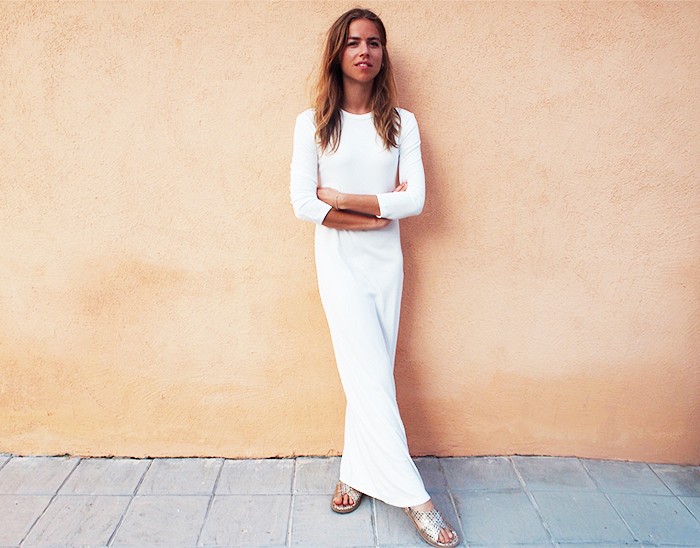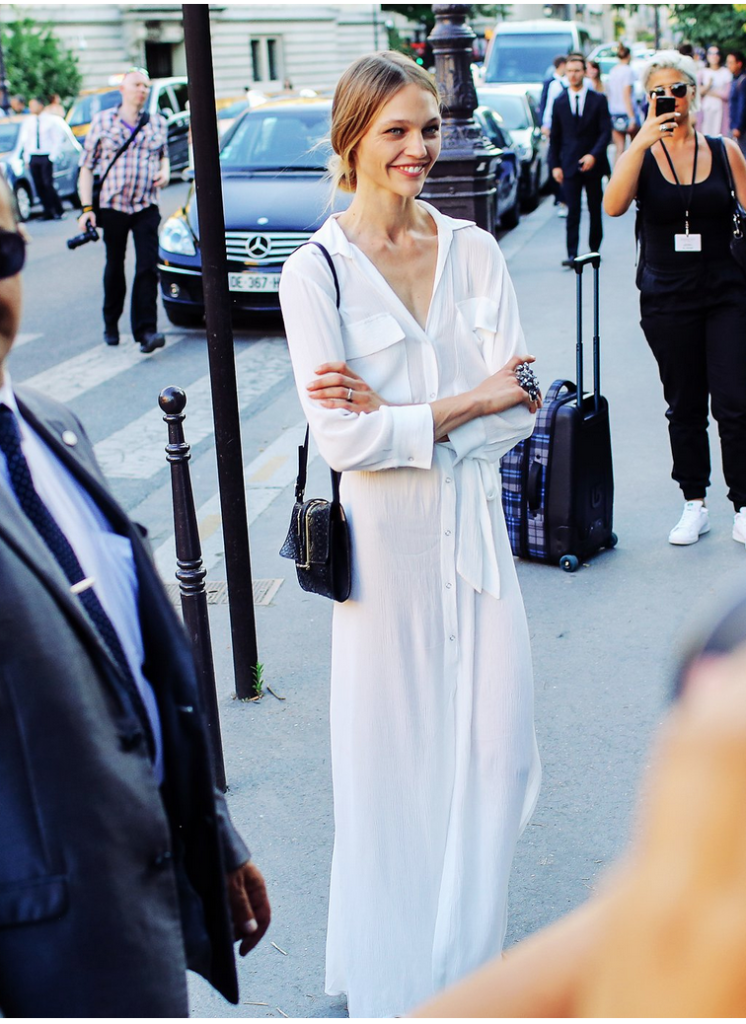 Sleek, crisp white dresses scream summer to me! You can wear a white dress with a belt, paired with flat or high sandals, a summer hat, and they are perfect for the beach. I pinned these two modest style snapshots to my Pinterest board earlier this year, so when I found this LOFT beach coverup dress for 70% off the sale price, I nabbed it. The slits are a little high and the dress is sheer, but I'm taking it to a tailor this week to get a slip sewn in and the slits sewn up.
As an Apostolic Pentecostal teenager, finding a
long denim skirt
was like hitting the jackpot. When I got older, I nixed all my long denim skirts because I thought they were super frumpy. Like most things in the fashion realm, nothing is new, so I wasn't surprised to see denim maxi skirts become "trendy" again. In order avoid looking too frumpy, avoid a-line denim skirts, shun ruffles and embellishments, and wear a structured top. I'm also a fan of
this denim midi skirt
with buttons down the front.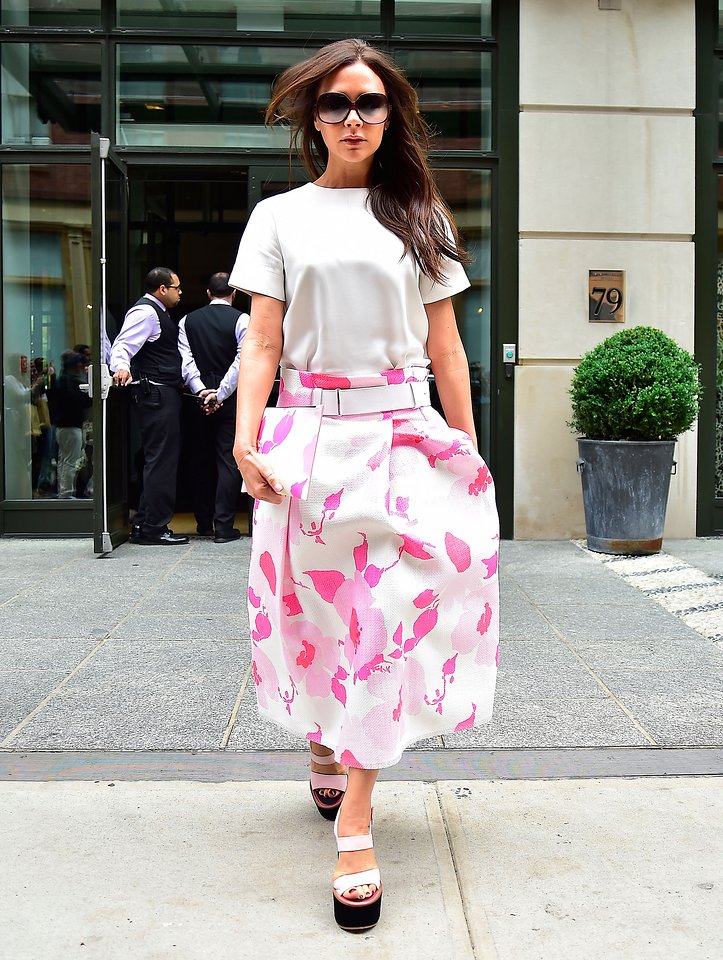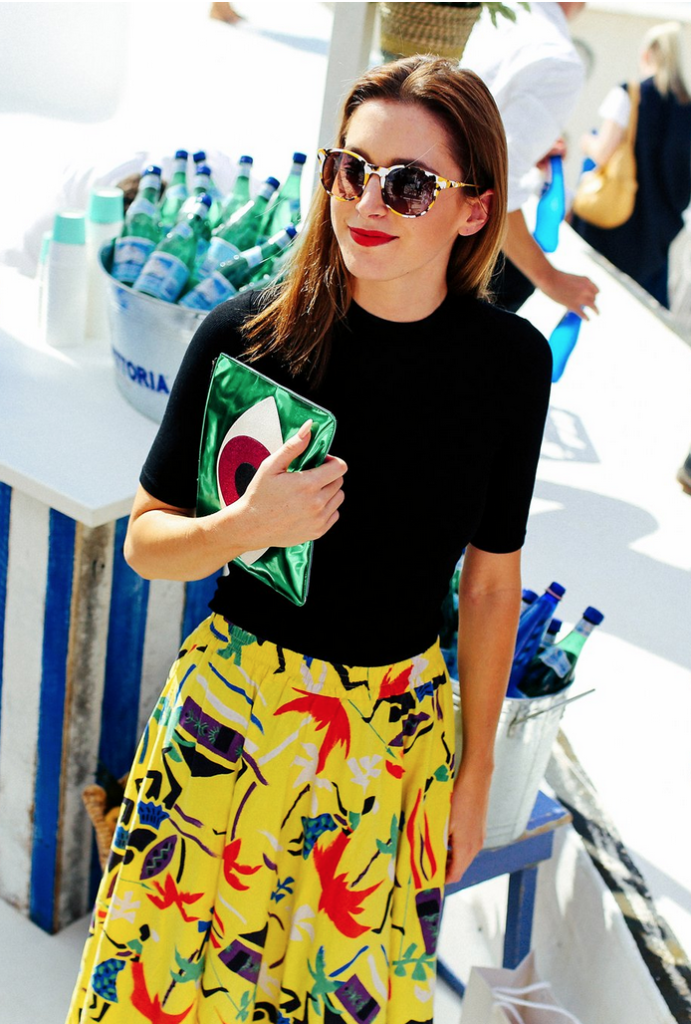 Source 1, Source 2, Source 3
Let's all cross our fingers and hope midi skirts remain on trend for.ev.er. I've never seen so many awesome midi skirts in all my dayyyys! Midi skirts are flattering on virtually any shape, they are great for every season, and you can wear them to work, church, on the weekend, on vacation–okay. Midi skirts are a great modest style option for any place!
This $16 floral print midi
is super adorable. And
Eliza J's skirt game
is always on point.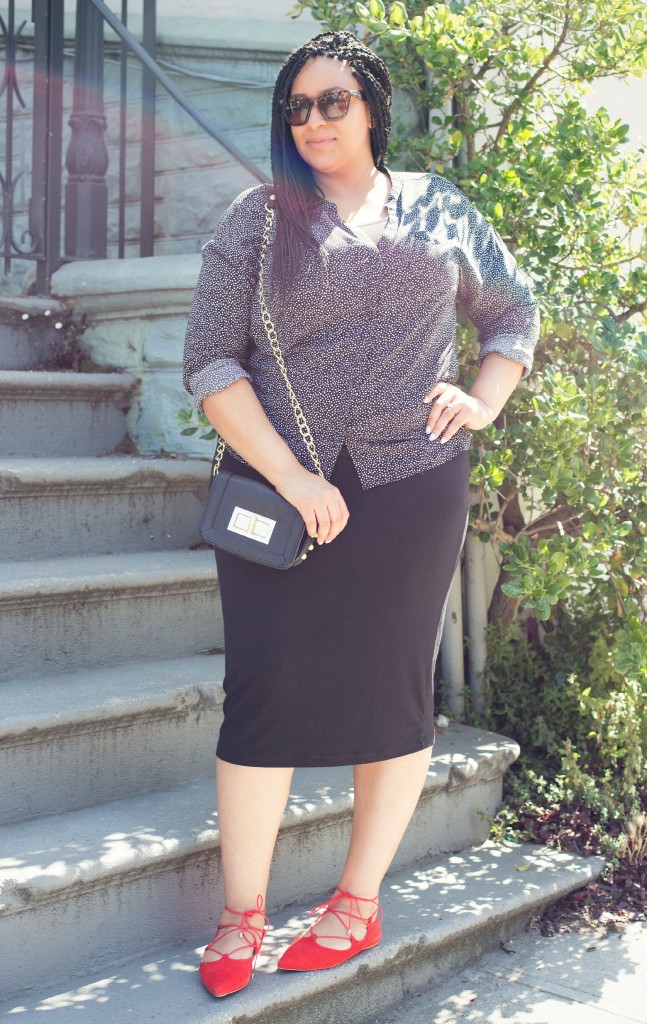 POP QUIZ! Read the question, and determine the best answer(s).
What are ghillies?
a. a man or boy who attends someone on a hunting or fishing expedition
b. a type of shoe with laces along the instep and no tongue, especially those used for Scottish country dancing
c. a red fresh water fish
d. both a and b are correct
The correct answer is… Continue reading →
Three things I plan on teaching my incoming sixth graders this year is planning, organization, and goal setting. I've been reading several articles and books on the subject, and while doing so, I realized I never really learned how to stay organized when I was a kid. I remember binder and backpack checks, but I never kept agendas or organizers. In high school and college, I didn't use agendas, but I wrote things down in a ratty little notebook I carried around. Once I got a Palm Treo back in 2008ish, I kept everything in my phone.
After visiting the Nordstrom Anniversary Sale in San Francisco last week, I saw so many cute agendas! I type up the majority of my to-do items in a Google Calendar and sync it to my iPhone, but I do realize there is power in writing down goals, plans, and to-do lists and checking off those items.
What if I'm overwhelmed with the idea of using an agenda?
I totally get this. I see so many Instagram posts of journaled Bibles and fancy script in agendas, and it's enough to make my head spin.
Decide how you want to tackle the things you write down. By day? Week? Month?
Nix the idea of writing every single thing down. Be flexible.
Get some more help by reading this Huffington Post article.
How can I use my agenda or planner effectively?
Time management guru Mark Foster's principle is do it tomorrow. Say what? Yep. To put it simply, whenever you think of something to do, or get assigned to do something, schedule it for tomorrow. This way you provide yourself with a buffer, and your day isn't overwhelmed with all sorts of things to do.
Buy Mark Foster's book 

Do it Tomorrow and Other Secrets of Time Management

here.
What should I put in my agenda?
That's up to you. I plan to use mine for personal goals (Bible reading, exercise, and health).
This blogger even uses a weekly and separate daily planner. That's a little much for me, but you can read how she manages two agendas here.
Planners and Agendas I'm Loving:
Tell me: How do you stay organized? Are you Team Electronic or Team Write It Down? Can you recommend a favorite agenda?