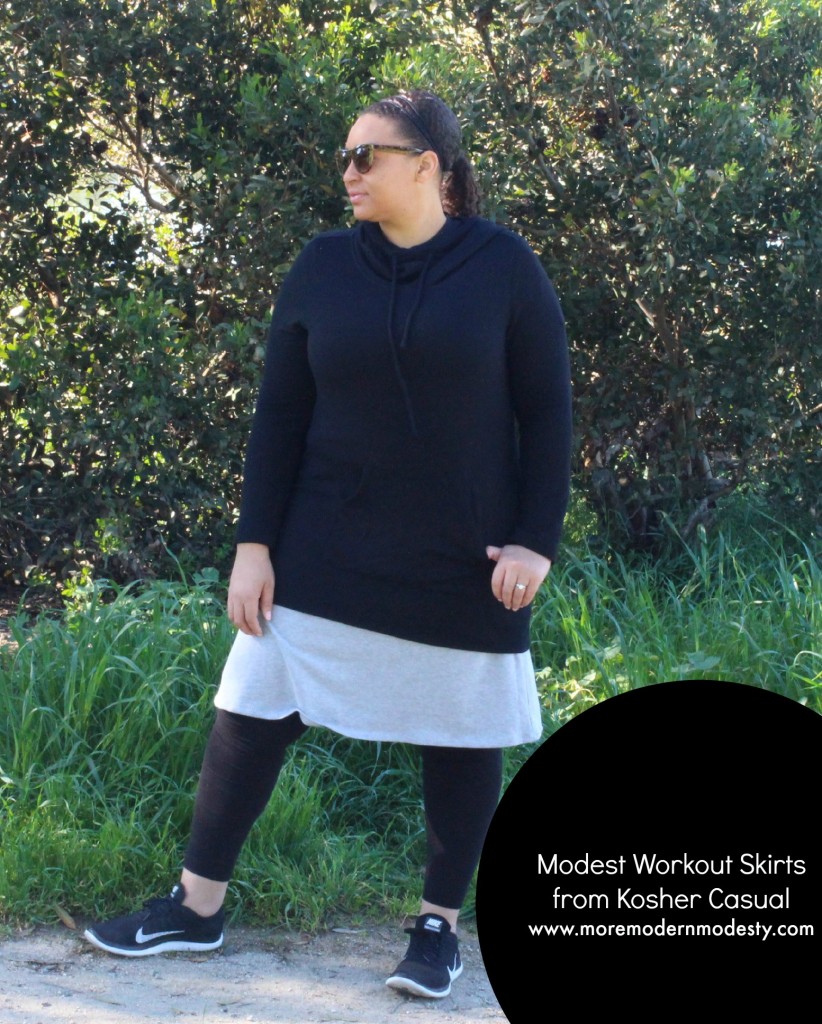 My mom bought me a
FitBit Flex
for my birthday, and I've been using it to log my daily exercise. I've even joined a few challenged to get me motivated, and my goodness–I love it!
I wrote a blog post over two years ago about modest workout skirts, and after my wedding dress post, it's one of my top posts on my blog. When Kosher Casual reached out to me to review one of their products (again!), I jumped at the chance to try out one of their modest workout skirts.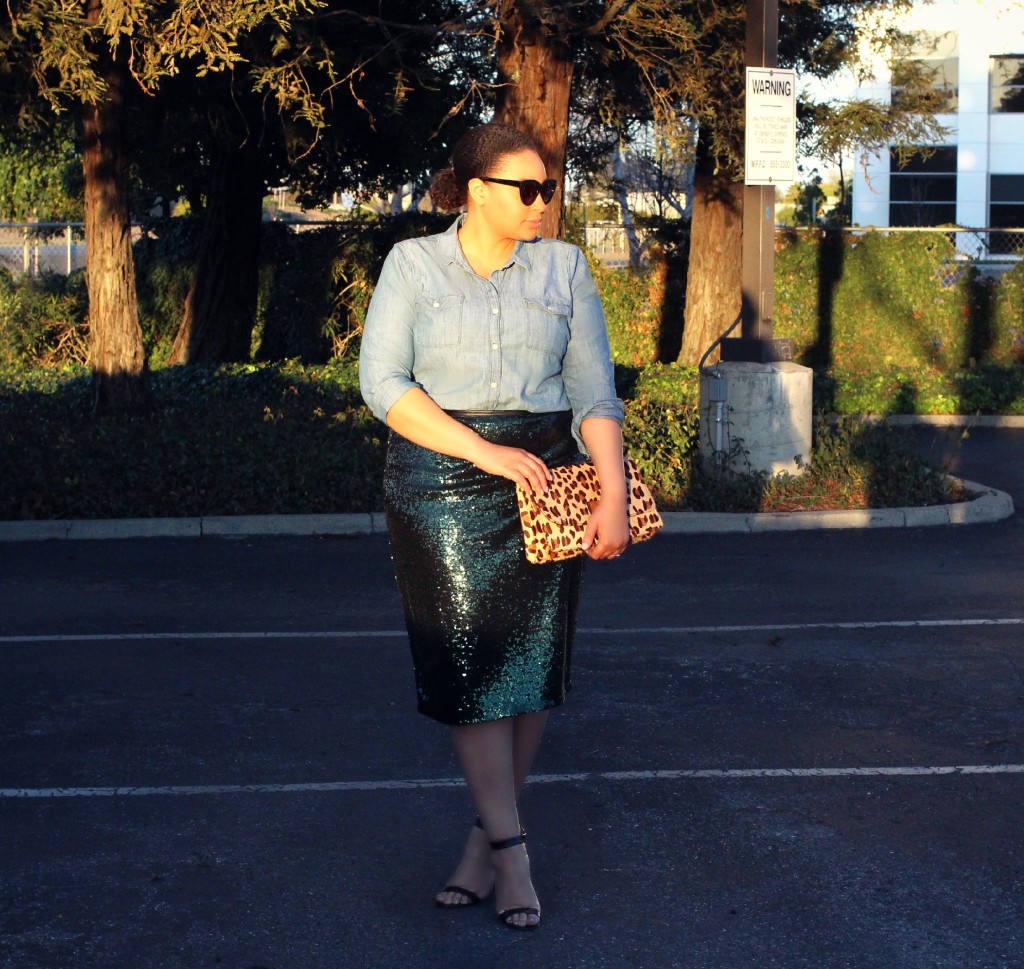 It's been said that you don't have to wonder, or ask, if someone is from California. Why? They'll most definitely let you know. I'm guilty of bragging about my lovely California winters online from time to time…okay. Fine. Every winter.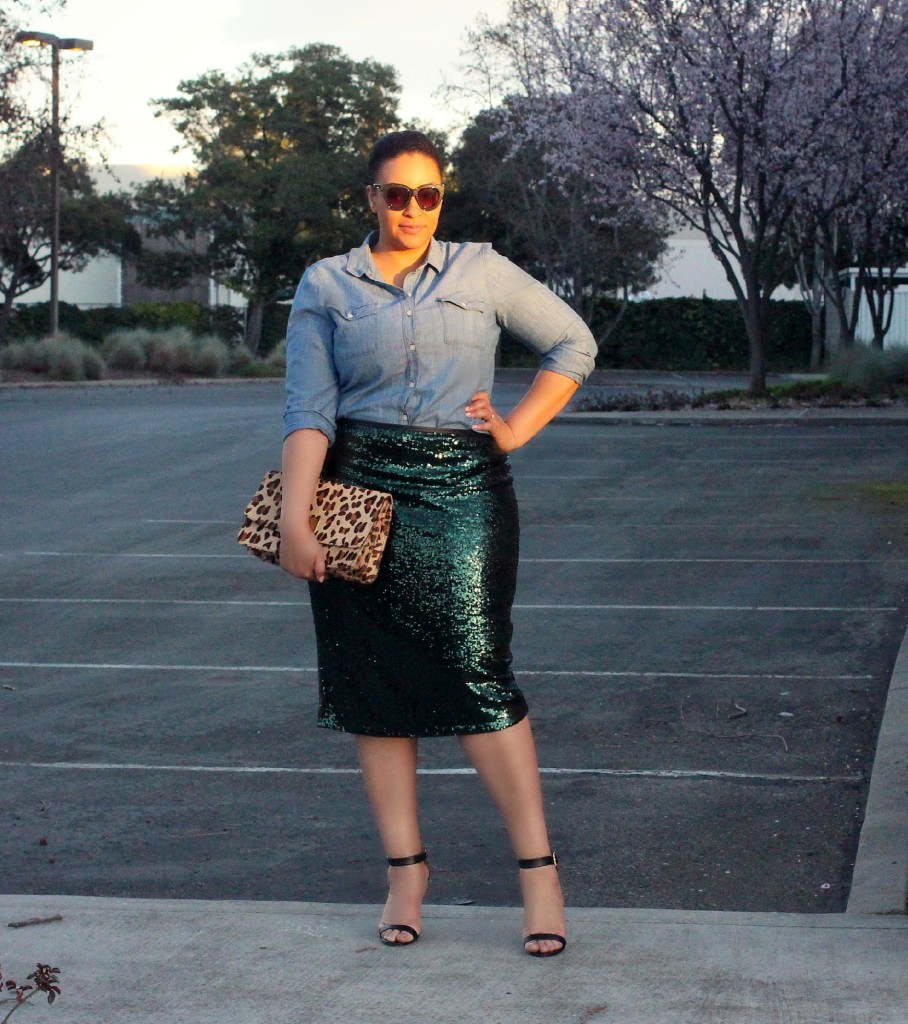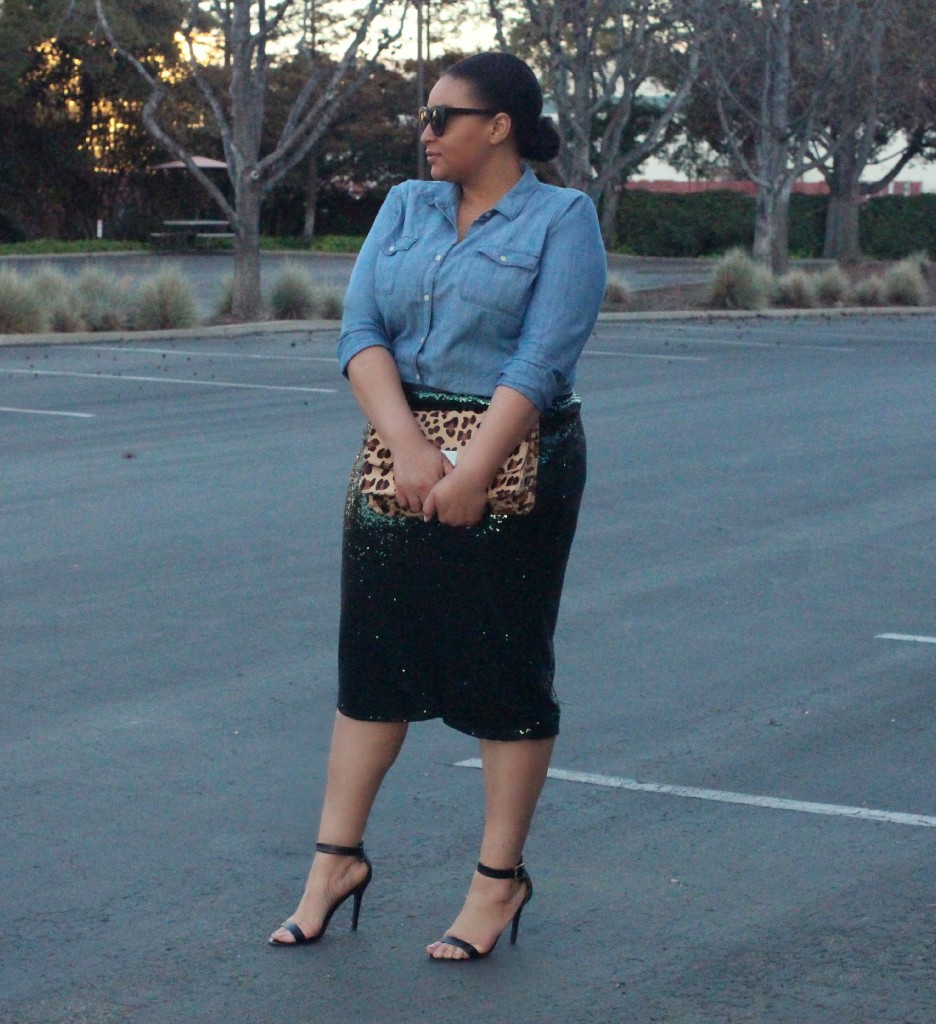 I must admit that as much as it's oh-so-nice to enjoy sunny 70 degree days, I continue to pray for rain. The drought here is pretty terrible, and as a Central California girl, I know how important water is to this state and its agriculture.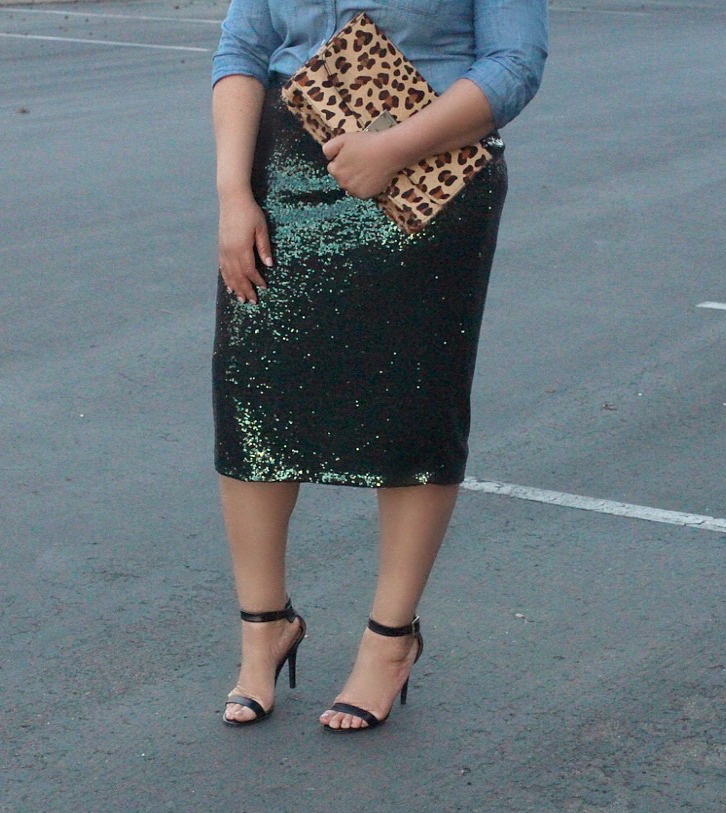 While I can appreciate the fact that I can wear my open toed sandals in February, I would most definitely appreciate having to wear my rain boots!
I'm wearing a GAP chambray shirt, a Dorothy Perkins sequin skirt (sold out in green), a clutch purse I thrifted while in NYC, and some random black heels that actually broke after church yesterday.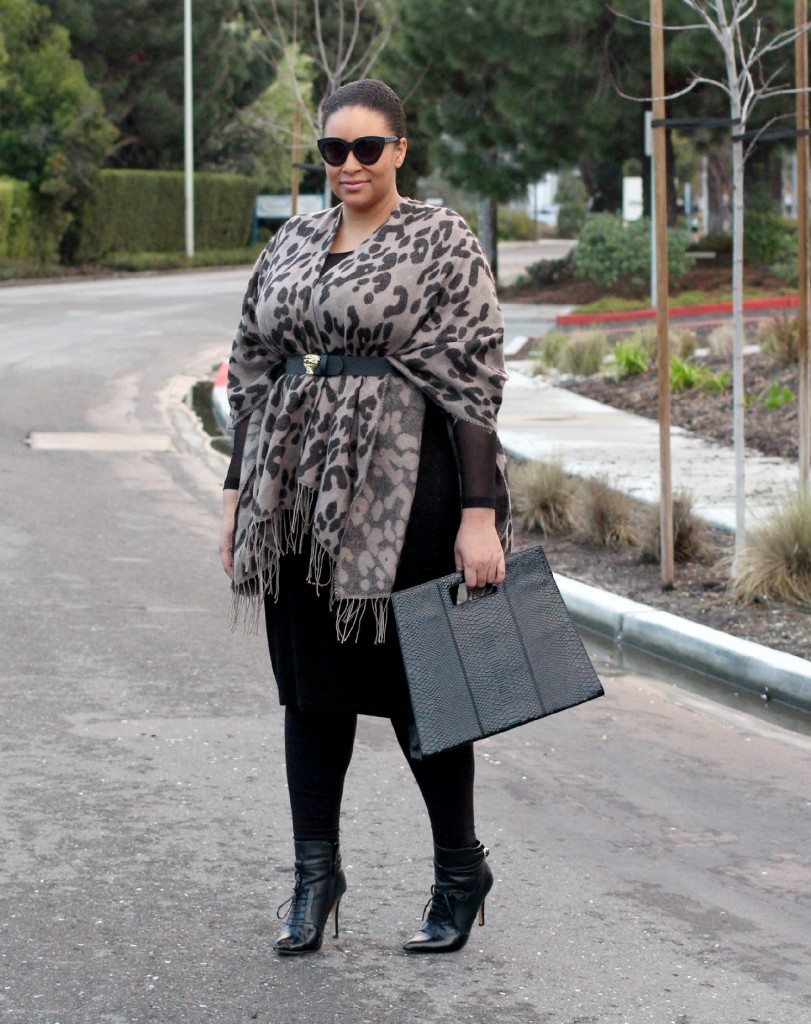 It's been awhile, and I figured it was about time that I check in. I felt like I was spending too much time on social media, so I took a break.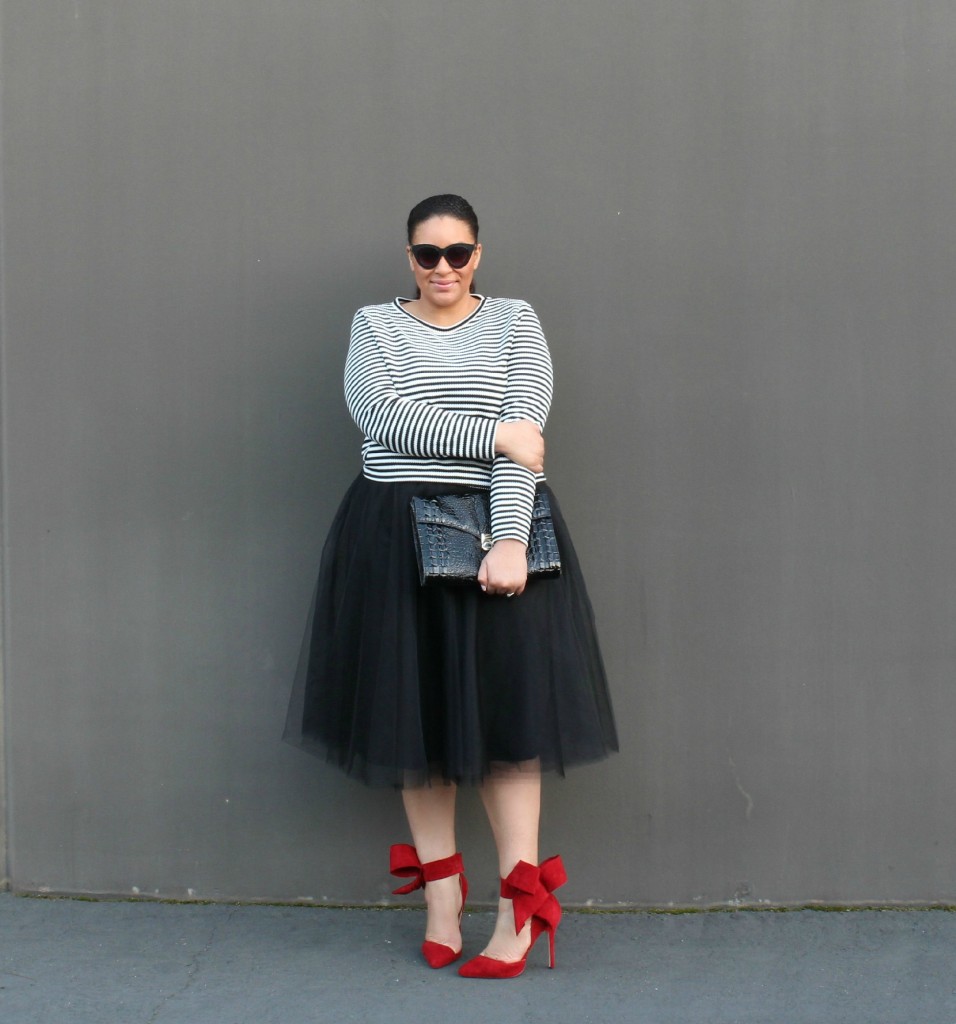 I started wearing heels when I was 12-years-old. I remember my mom sighing as I walked in her heels and begged her to wear them to church. I bet she wishes she never gave in. She had major trouble trying to get me to 
not
wear her shoes after that (my mom, sister, and I have the same shoe size).
After I entered my teens, I amassed a nifty shoe (heels) collection. I remember my mom shaking her head at me and saying, "If you keep it up, you'll be in orthopedic shoes by the time you're 30!" My friend Mieshia would laugh and say, "Oh, Chandra! How do you wear those things? One day you'll realize that comfortable shoes are the way to go!