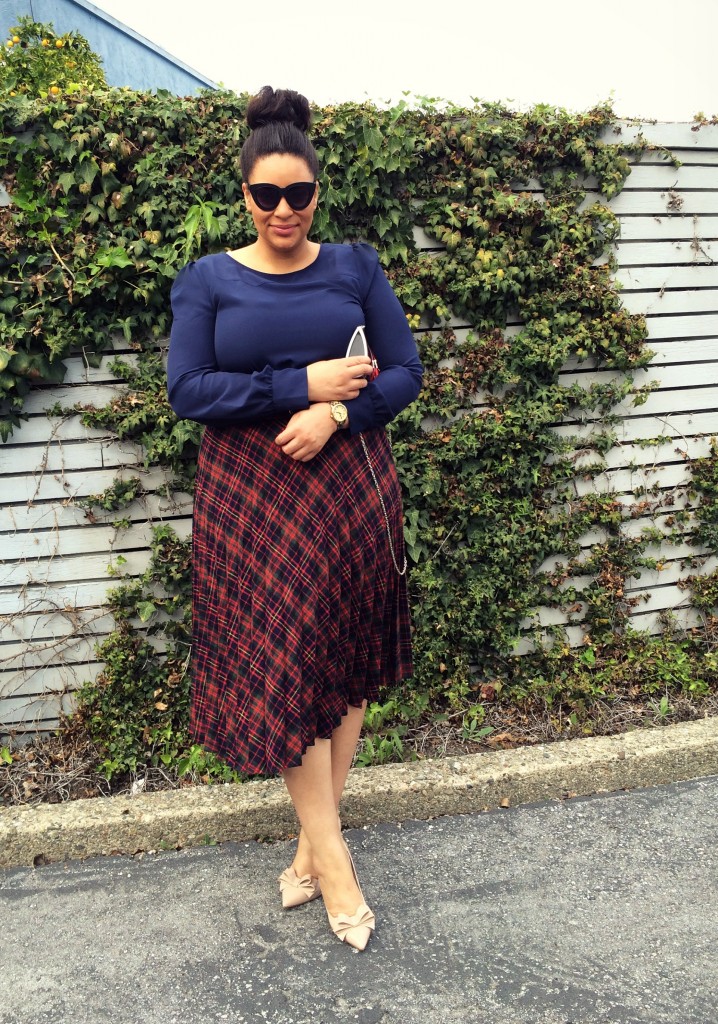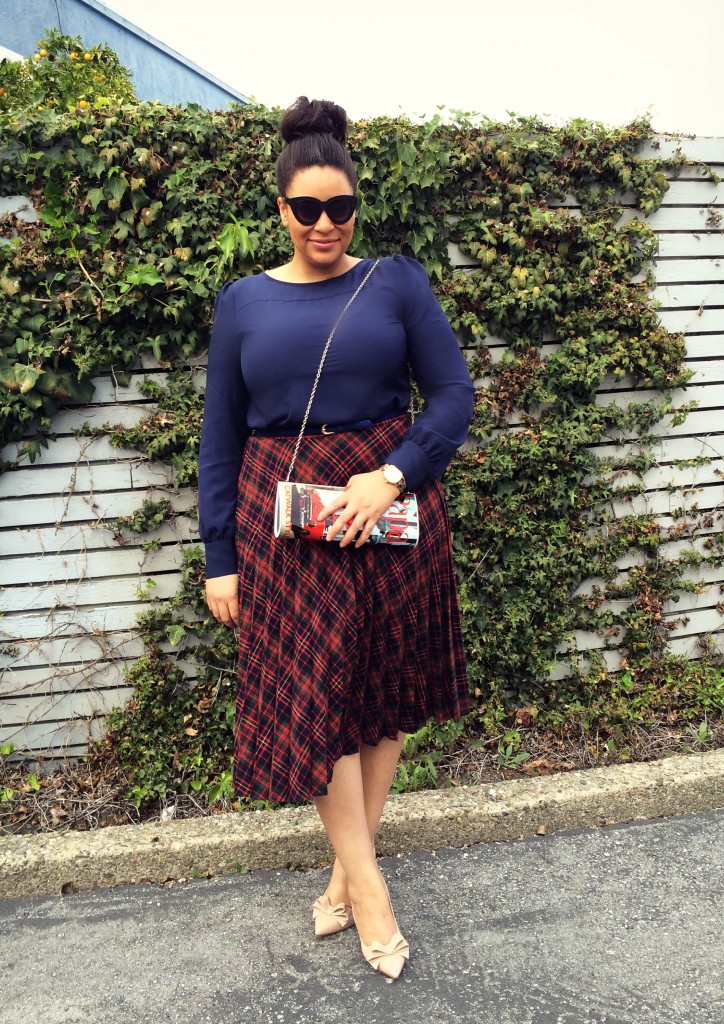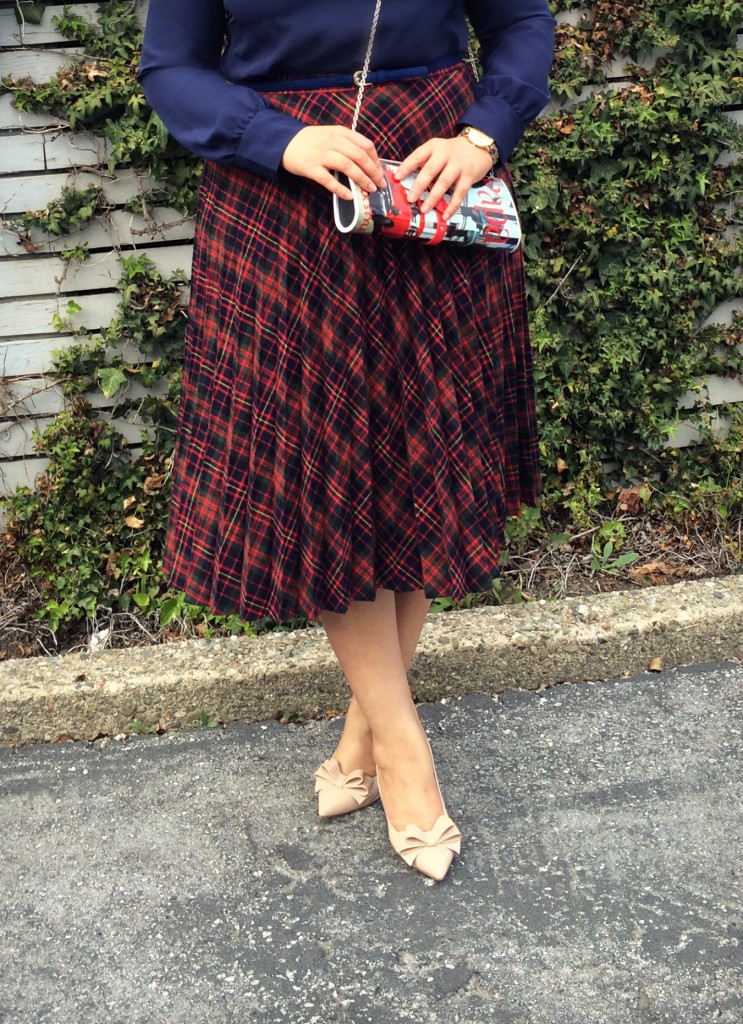 Last Saturday I went to the Oakland Museum's annual rummage sale. I found out about it on Facebook, invited a friend to go with me, and I found some great things! It's dubbed as "Northern California's largest rummage sale", and I think they are right! A massive warehouse was used for the event; there was something for everyone! I made a beeline toward the vintage clothing and bought the skirt I'm wearing in these photos, another dress, and a vintage Yves Saint Laurent dress. I only took $40 to spend and spent $37. The skirt was $4, the other dress was $8, and the Yves Saint Laurent dress was $25.
Here's a pic I snapped last week. I had way too much fun!
Wearing: J. Crew blouse (last seen here), vintage skirt, Steve Madden Ravesh heels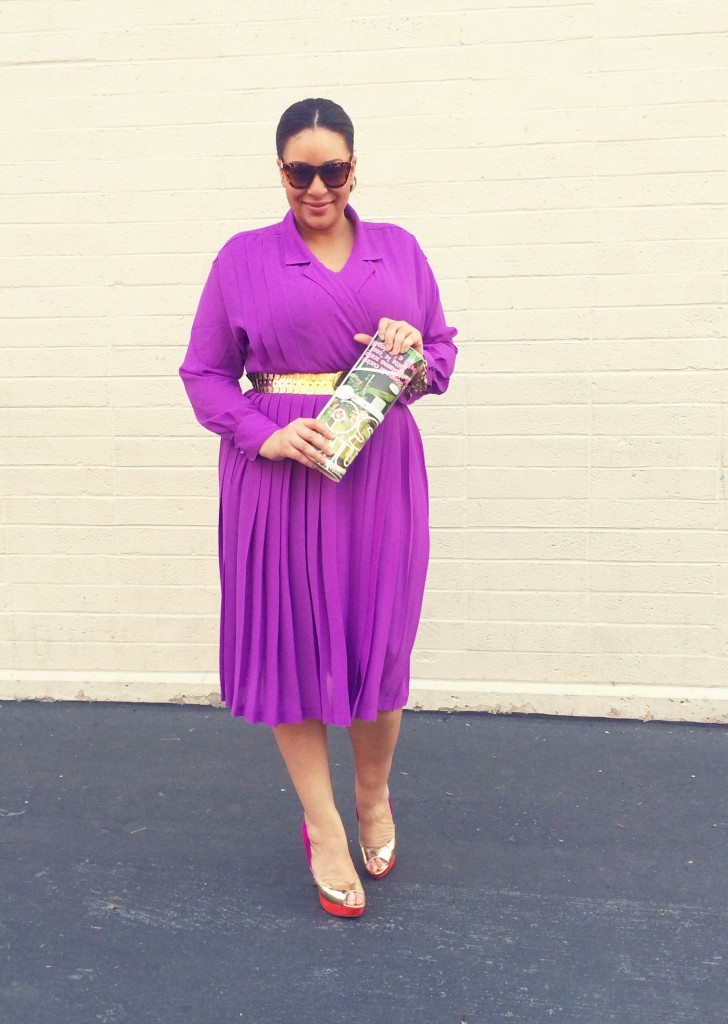 Last night I go dressed for church and put on this purple Chaus dress. I bought it for $2 at Value Village in Seattle last month. Well, I went and snapped some pictures for this blog post, looked at them, and thought I was channeling my inner Barney. I raced back home and promptly changed–into another Chaus dress.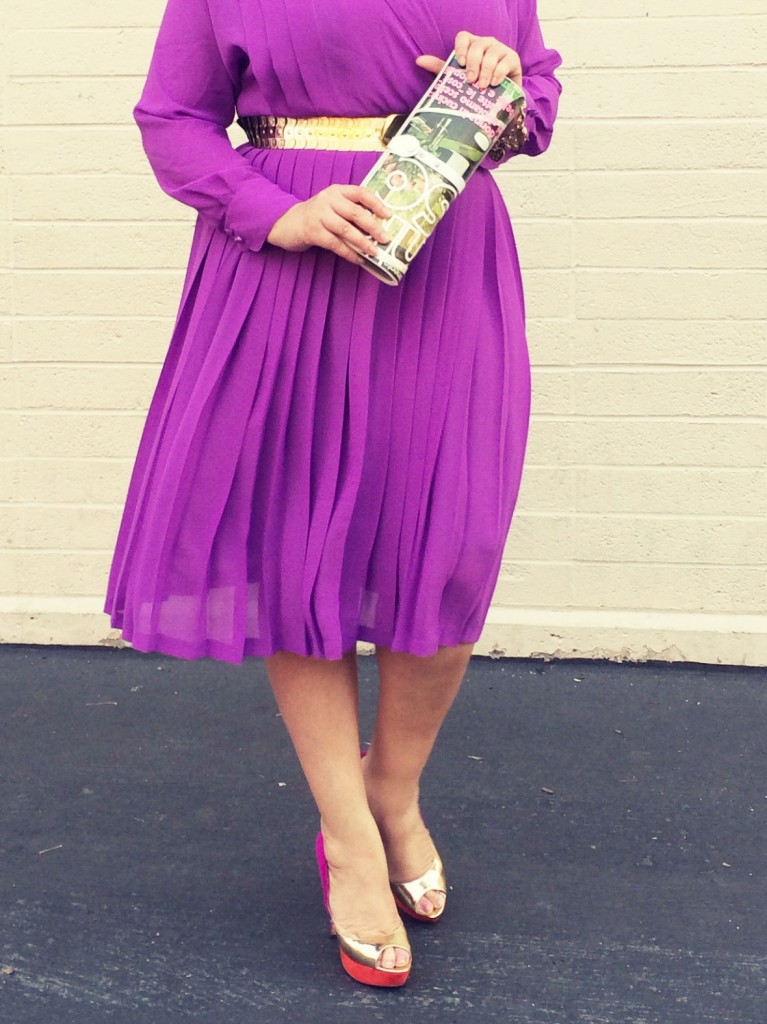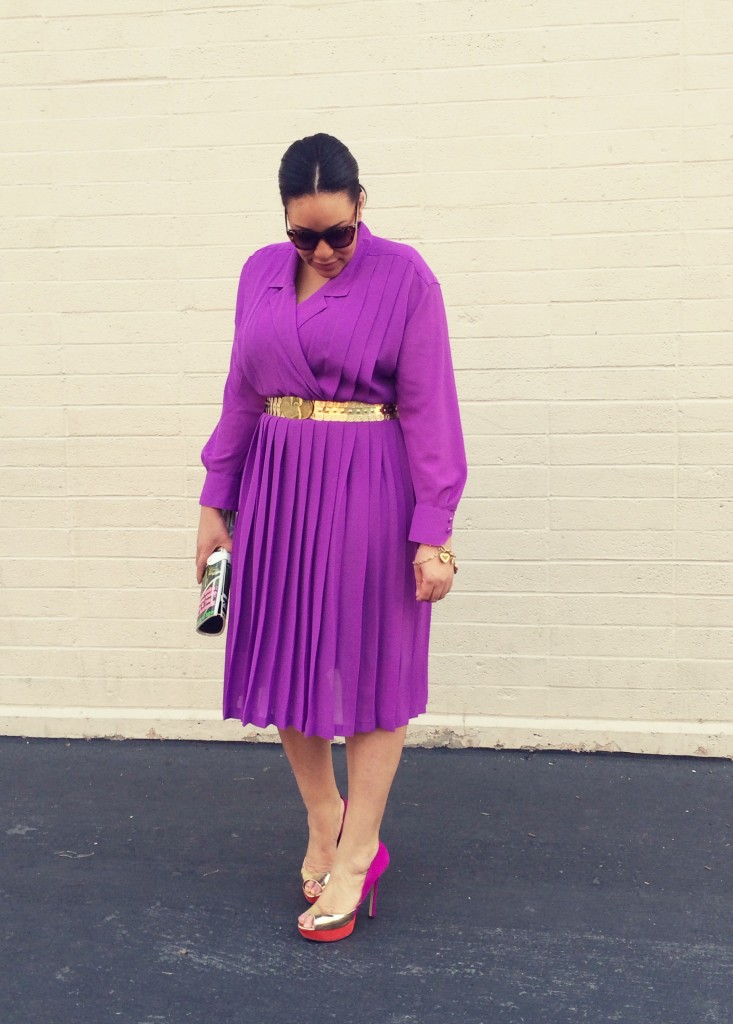 PART 2: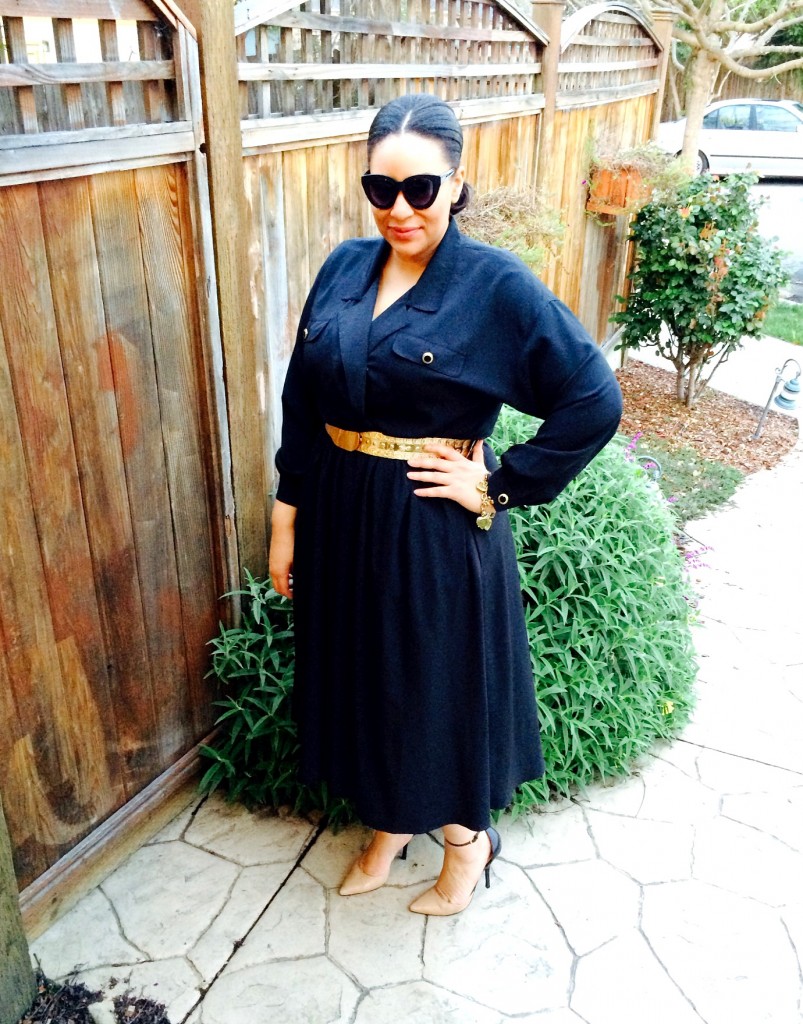 I now own four Chaus dresses, and with the exception of the purple one above, all of them are comfortable and easy to wear. After some research a quick Google search, I found out that Josephine Chaus took over the Chaus company after her husband Bernie died in 1991. No one thought that she could keep the company afloat; after some strategizing she was able to continue selling clothing. I think all of the dresses I own are from the mid 80s based on the cut/style of the dresses. I love me a good ol' 80s dress!
Wearing: Purple Chaus dress/black Chaus dress, vintage gold belt, vintage magazine clutch purse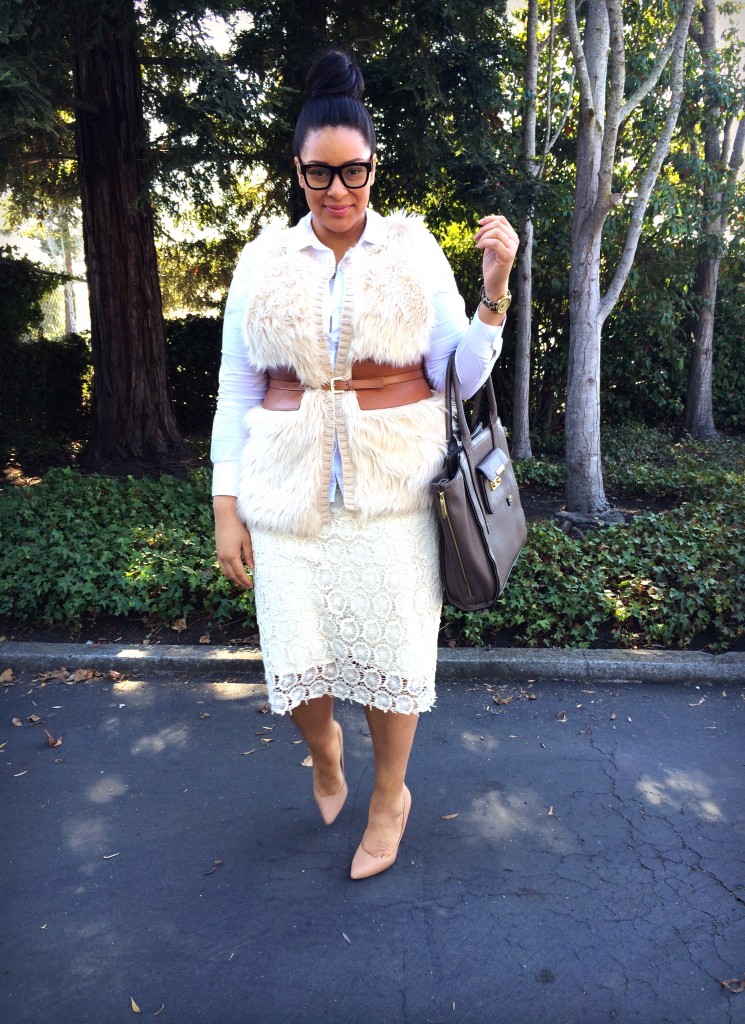 I've always wanted to try wearing "winter white" (who comes up with these terms?), so I added it to this month's Instagram style challenge. Sadly, I own one white article of clothing. I ended up pairing my button up top with an ivory colored faux fur vest and the skirt I wore for Valentine's Day.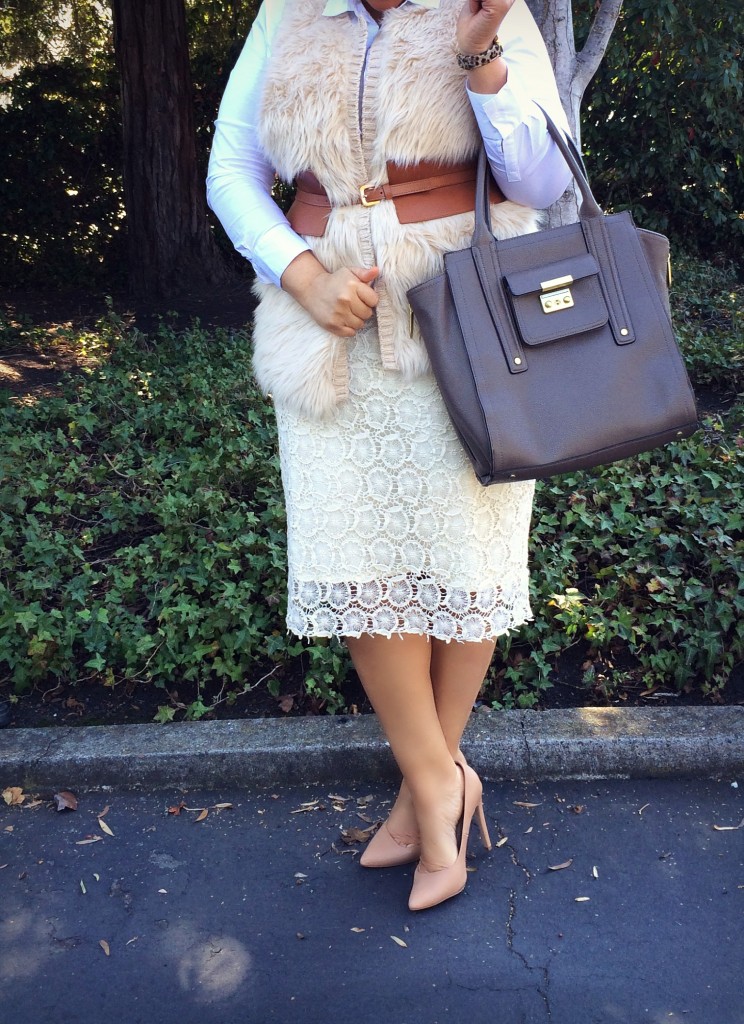 I got inspired after finding these images.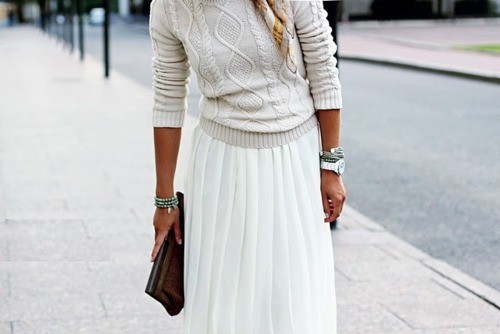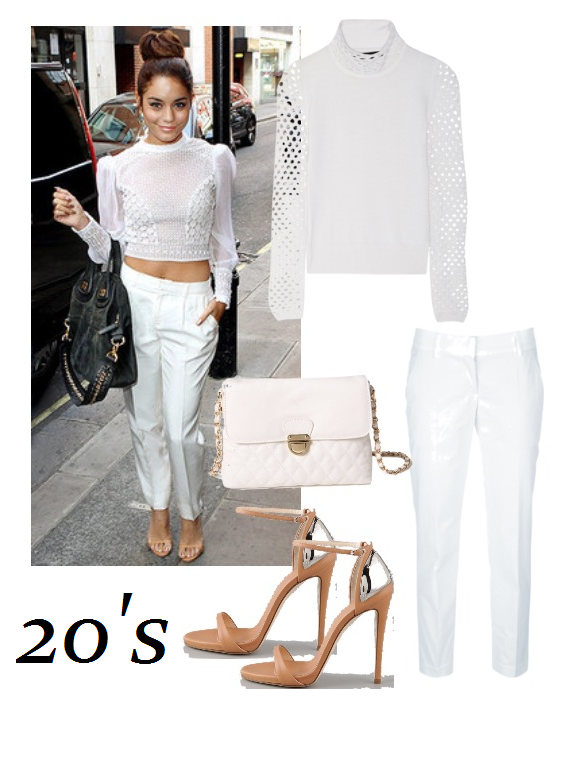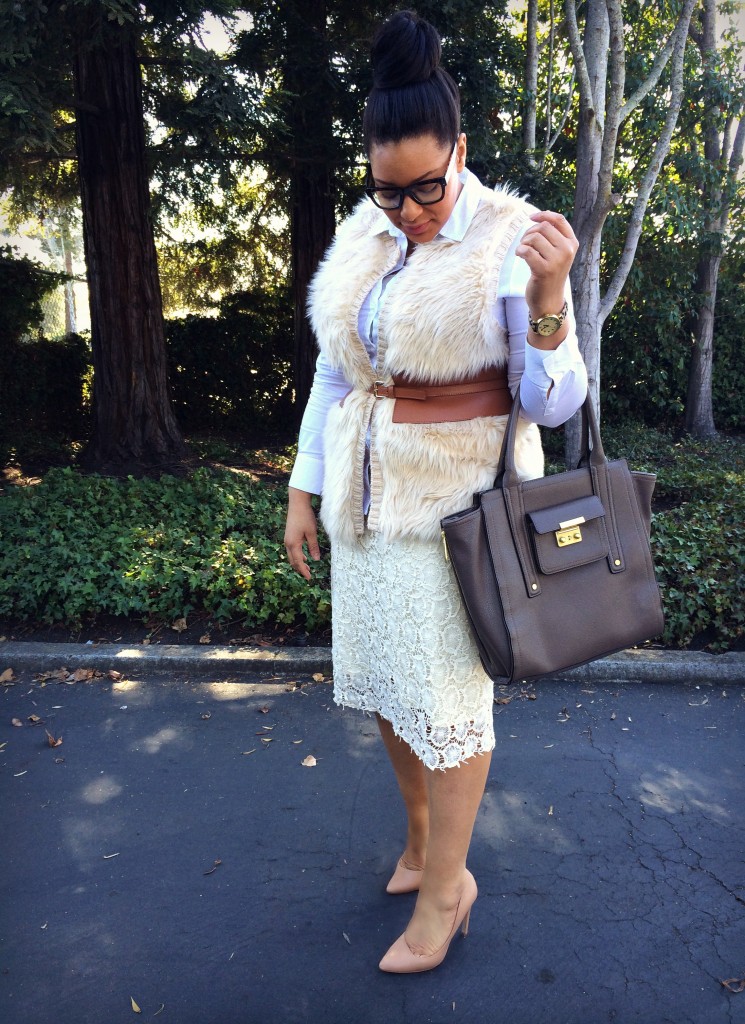 Do you wear white in the winter? I'll be honest. I pretty much avoid white at any time during the year. I'm clumsy and trying to keep white clean just can't happen with me!
Wearing: Old Navy Button Up, Target vest, Mika Rose Skirt, Forever 21 shoes, ASOS belt (plus size here), Phillip Lim for Target purse
Linking Up: Plane Pretty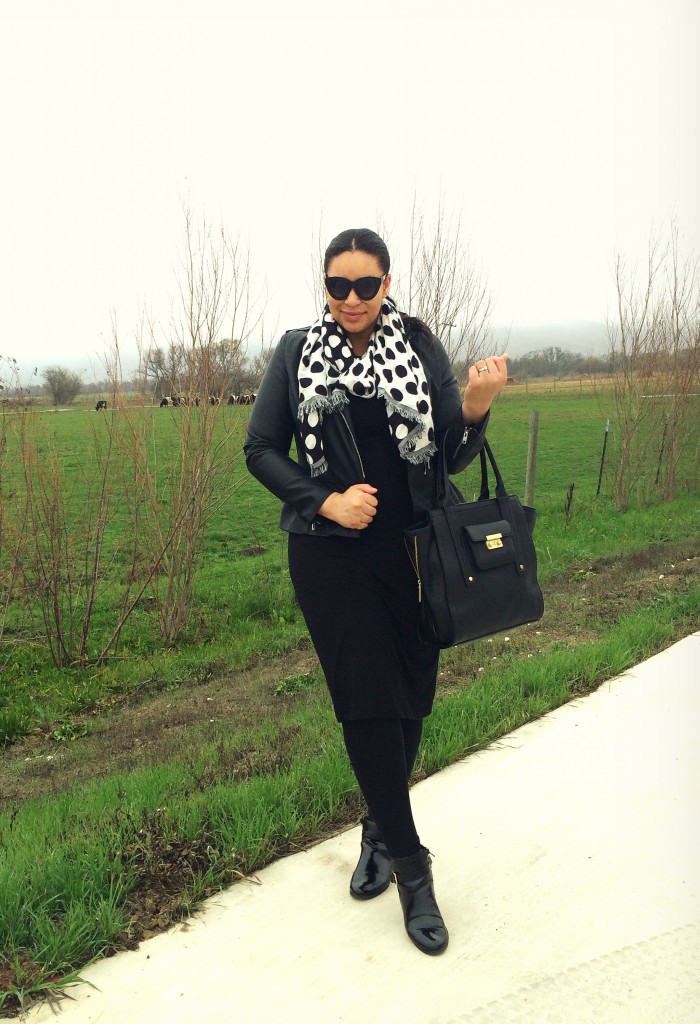 After Kosher Casual sent me the modest layering dress I reviewed in this post, I've been wearing at least once or twice a week. Most style gurus proclaim the "little black dress" as a basic in your closet, but I prefer dropping the term little and stick with "black dress".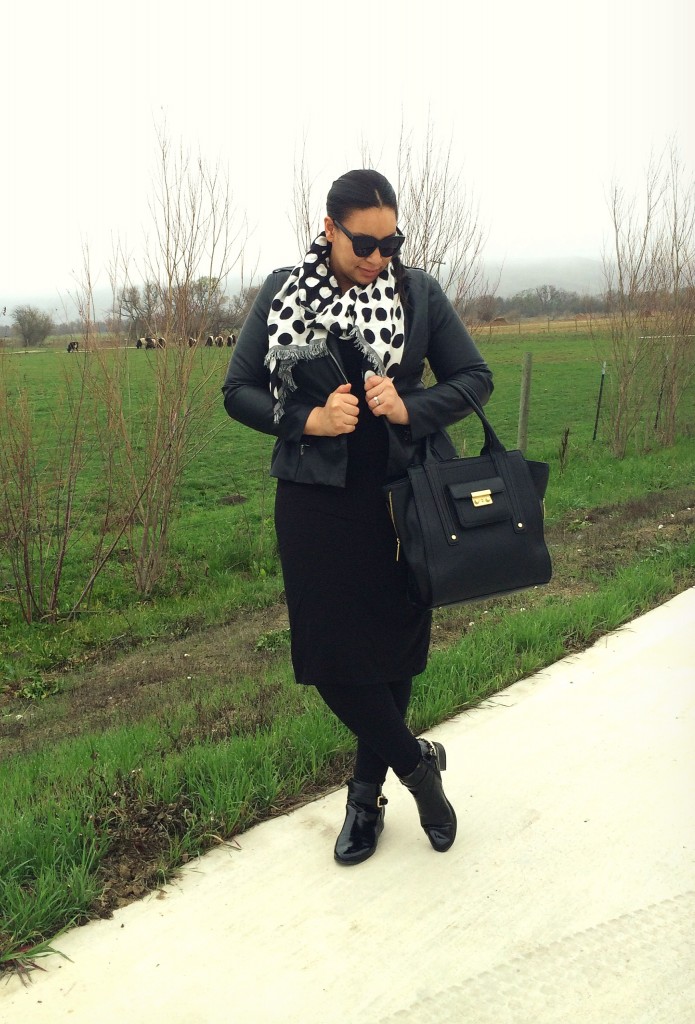 This dress has become a basic and a staple in my closet. When Brandon and I went to Seattle last month I packed this dress and wore it three times over the four day period. For this weekend's quick getaway I packed the Kosher Casual layering dress, a couple of long sweaters, and my motorcycle jacket. I was packed and ready to go in 10 minutes.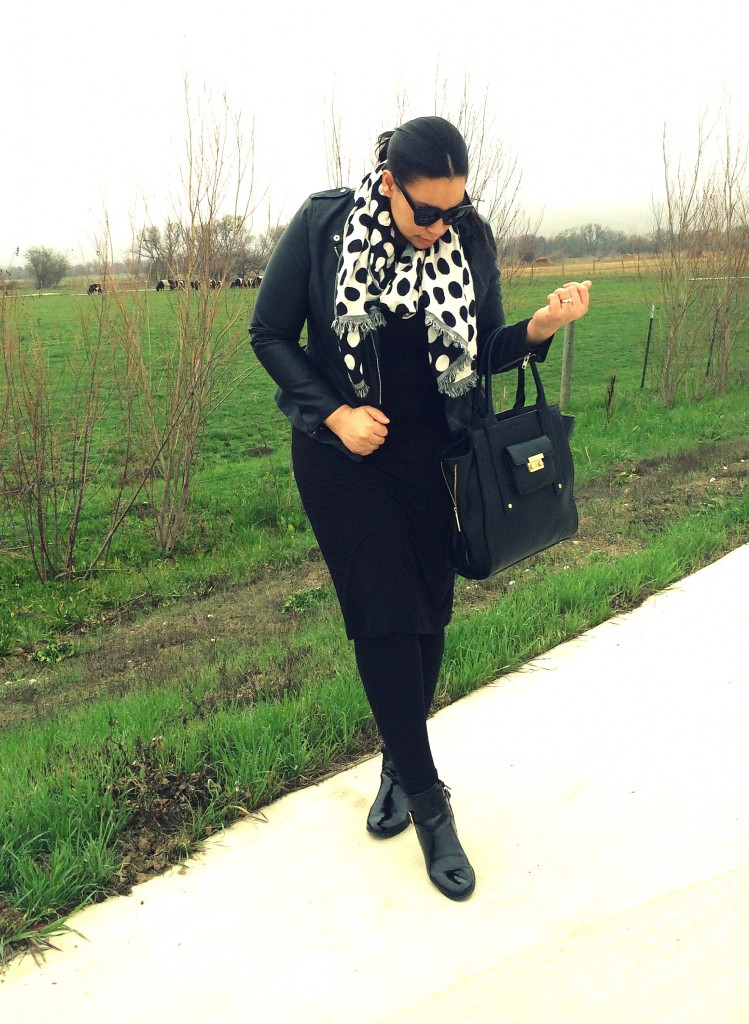 Wearing: Kosher Casual dress (c/o last worn here), JCPenney leather jacket, Forever 21 leggings, Forever 21 boots, H&M scarf, Phillip Lim for Target purse.
Affiliate Banner