As a child "knowing how to dress yourself" meant having the cognitive skills for the ever challenging zippers, buttons, snaps, clasps and so on. As adults we still have the challenge of dressing ourselves, or better yet, knowing how to dress right for our body type. I have done some research and found the 4 basic body types and examples on how to dress each body type properly.
4 Body types:
The hour glass shaped gals are so lucky. Both hips and shoulders are almost perfectly equal in width; as you can already imagine, wearing cinched tops or dresses will help accentuate the waist. A friend to the hour glass shape is the wrap dress. Also knee length skirts or dresses will help elongate the legs.
Color Block Jersey Dress XS-XL
Kimono Wrap Dress XS-XL
Asymmetric Wrap Top 2-10
The rectangular body type lacks a defined shape. Add feminine curves with high waisted flared skirts and wear tunic tops to add some width to the shoulders. When wearing tunic tops add a belt to form a waist line.
Peplum Linen Jacket Juniors S-XL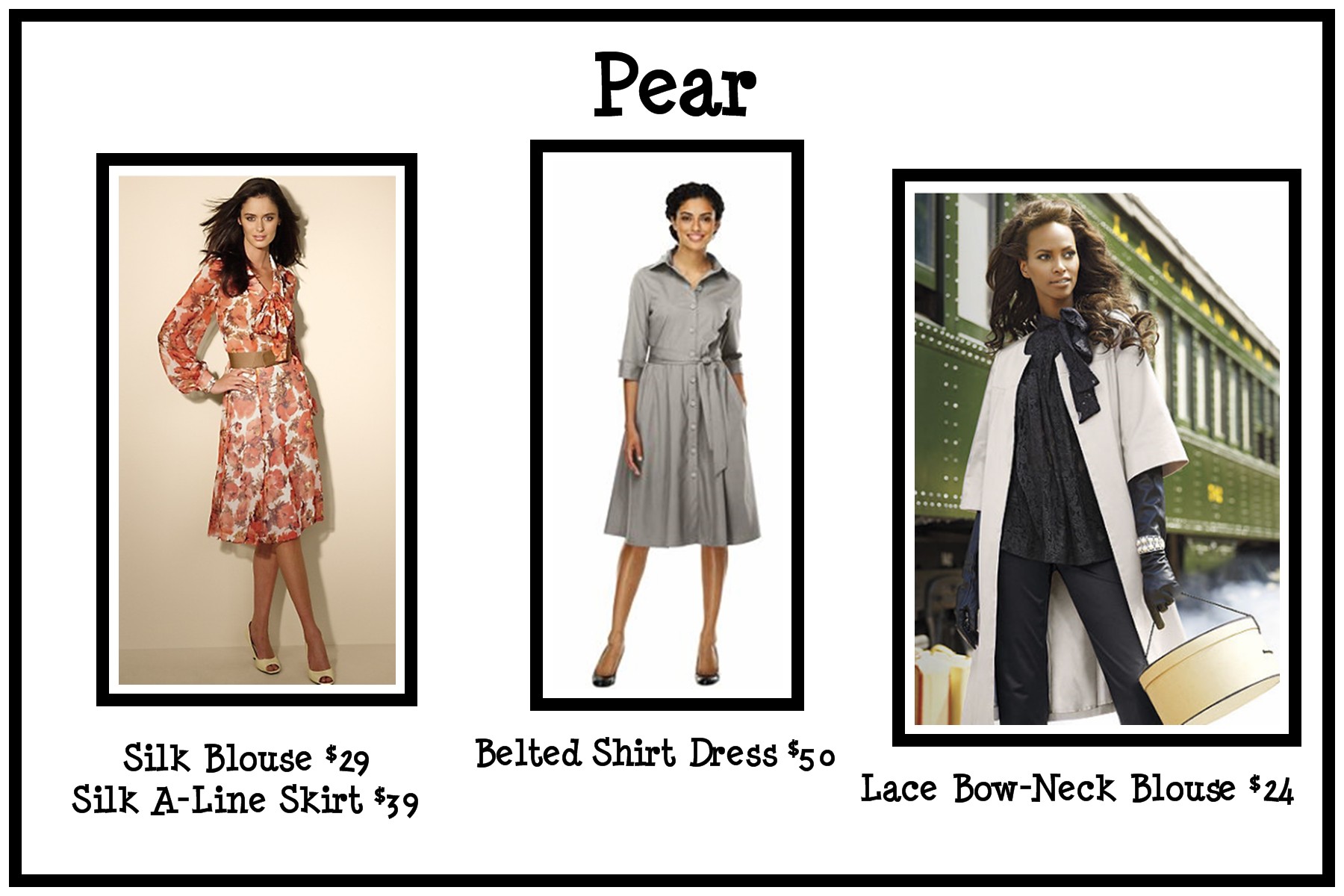 For a pear body shape it is recommended to wear flared skirts and dresses and cropped pants. This will add a balance from your hips to your ankles; it has a slimming affect. Also consider tops with fuller sleeves as they will balance the upper portion of your body.
Silk Blouse 2-18
Silk A-Line Skirt 2-18
Belted Shirt Dress Gray available in size 16; Black and Brown available 2-18
Lace Bow-Neck Blouse 2-18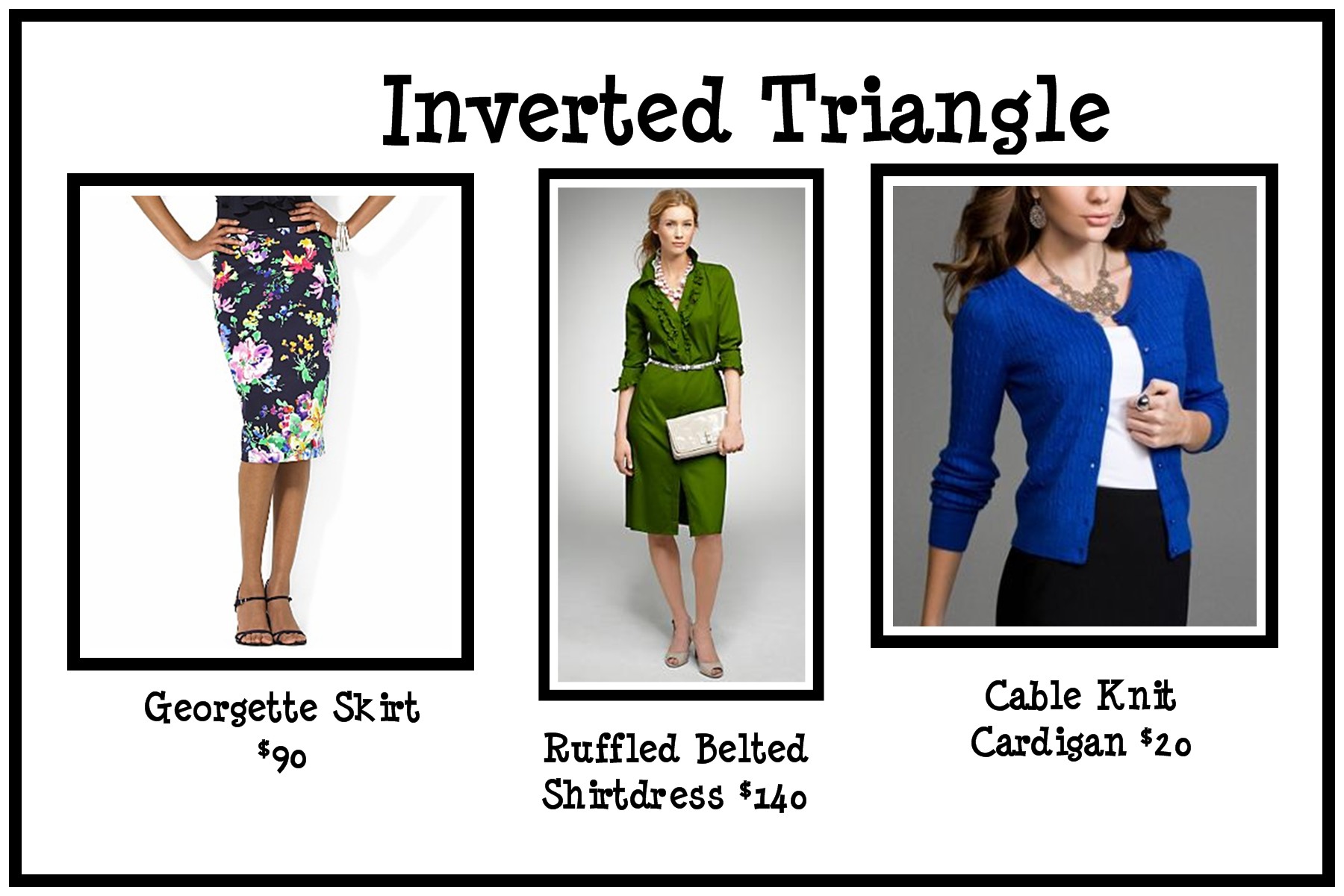 For those with the inverted triangle body type it is recommended to wear items such as pencil skirts and dresses that fall adjacent to the body. Choose tops with less detail. The more detail on the shirt will encourage attention to the broad Y-shape.
Ruffled Belted Shirt Dress 4-20 6 colors
Cable Knit Cardigan XXS-XL Selling Out Quickly
It's not always easy looking your best, but it's always great to know what you look like. We often try to change our body to fit a particular trend when in reality we would benefit from molding the trends to fit our lifestyle, age, and body type. I had a lot of fun writing this post. I discovered my body type and hope this can help someone else in finding theirs. This will make shopping for form fitting attire a lot more fun. I didn't think it was possible!
Until next time, Chickadees!
Brenda
One Response to Amend the Trend: Smart Tips for Your Body Type