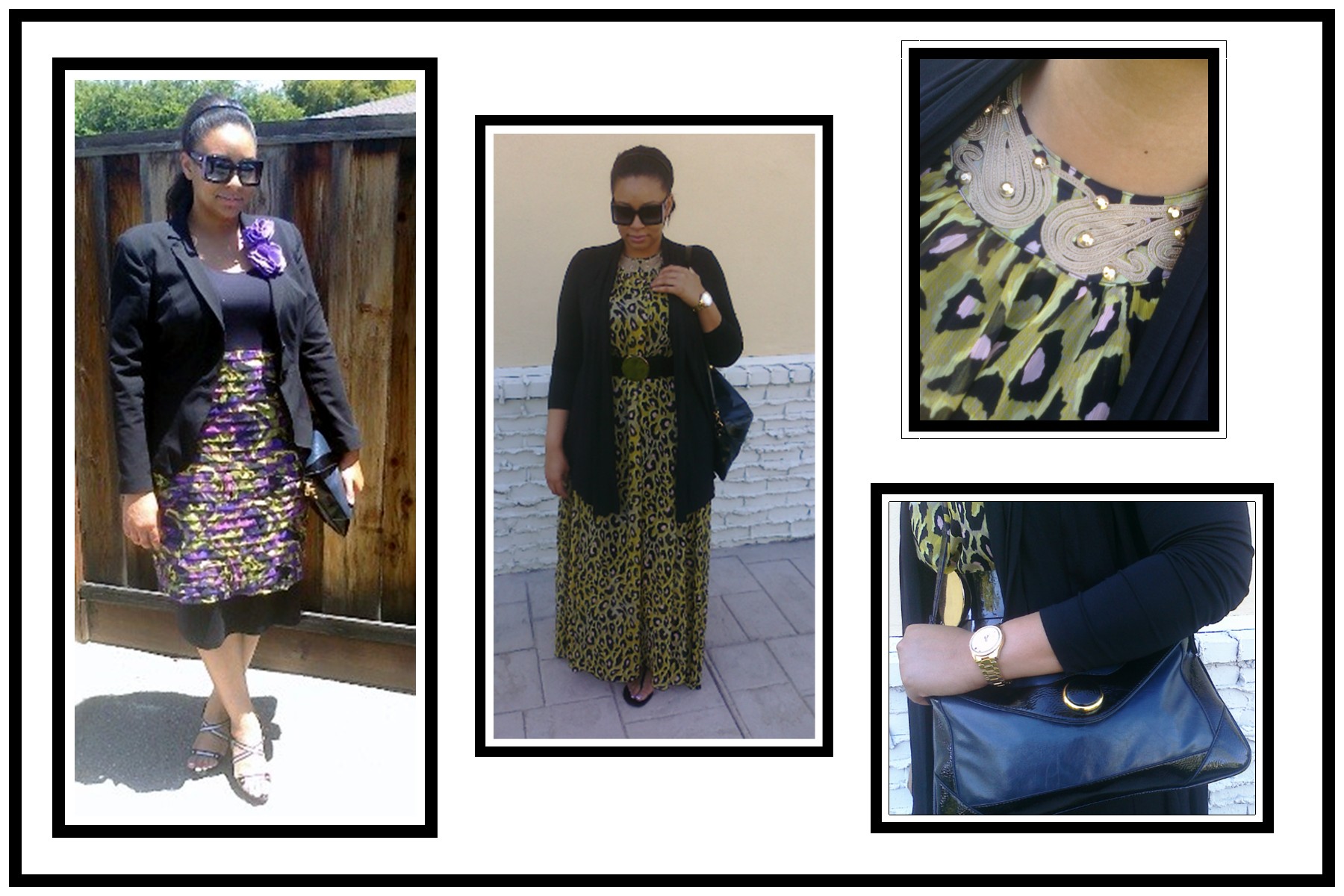 We all have reasons as to why we dress modestly. I was born and raised in the Apostolic Pentecostal faith and my parents always taught my sister and I that we were to dress in modest apparel because God's Word explicitly said so. I was always the girl in a skirt; I never wore pants (and do not own a pair of pants to this day), I didn't/don't have pierced ears, didn't wear jewelry, didn't/don't wear makeup, and even wore a skirt during Physical Education.
However, I was never snooty or deemed myself "better" than my peers. I attended public school from K-12 grades, established solid friendships, and was aware that I was different from my peers and my peers knew it to. I was called "skirt girl", "Holy Roller", and many other endearing terms that I learned to accept over the years. The only time that I was ever around other girls that dressed just like me was when I was at church, or at church related functions.

Even then, I found that many of those same girls dressed modestly thought that they are better than others. There is more to a Christian than the outward appearance. The Bible also notates that the Pharisees were justly and upright on the outside, but their internal spiritual organs were as "whited sepulchres and full of dead men's bones". Dressing modestly is only part of the equation, and there is much more to living for God than knee length skirts and 3/4 length sleeves. I am still striving to do my best, and I have a long way to go.
There comes a point in one's life when they have to decide if what they've been raised to believe is truly what they believe. My revelation moment occurred when I was in 7th grade. It was during that time that I realized that I liked dressing modestly and it was more than just "religion" and "household rules" and "because my pastor said so". My bigger bottom looked better in skirts, and I just didn't feel comfortable flaunting my cleavage to smelly prepubescent boys.
If one chooses to dress modestly, everyone knows, and if they don't know they will begin to notice. My current second grade students always ask, "Why do you like dresses so much?" and "You're the only teacher in a skirt!" If 20 second graders realize this, I know adults are just as observant.
Why, just a few weeks ago my sister, friend, and I traveled to Santa Monica in Southern California. I was wearing a dress and sandals; my sister and friend were dressed in similar apparel. I cannot tell you how many times MEN stopped, honked, stared, winked, and waved. We couldn't figure it out. With countless women baring their thighs, chests, and behinds, how in the world were we attracting these uber disgusting men? Half way through the day we realized, "Ohhhh…it's the dresses and skirts."
Try as you may, you cannot hide behind a cloak of invisibility if you decide to dress modestly. People (men and women) will take notice.
Don't hide, take it all in stride!
Why do you dress modestly and what do you say when you're questioned about your choice?
(These are my first "MoMoMod" blog pics above; the quality is shoddy, I was hot, and scared.)

26 Responses to Modest Journey: Why Do You Dress Modestly?