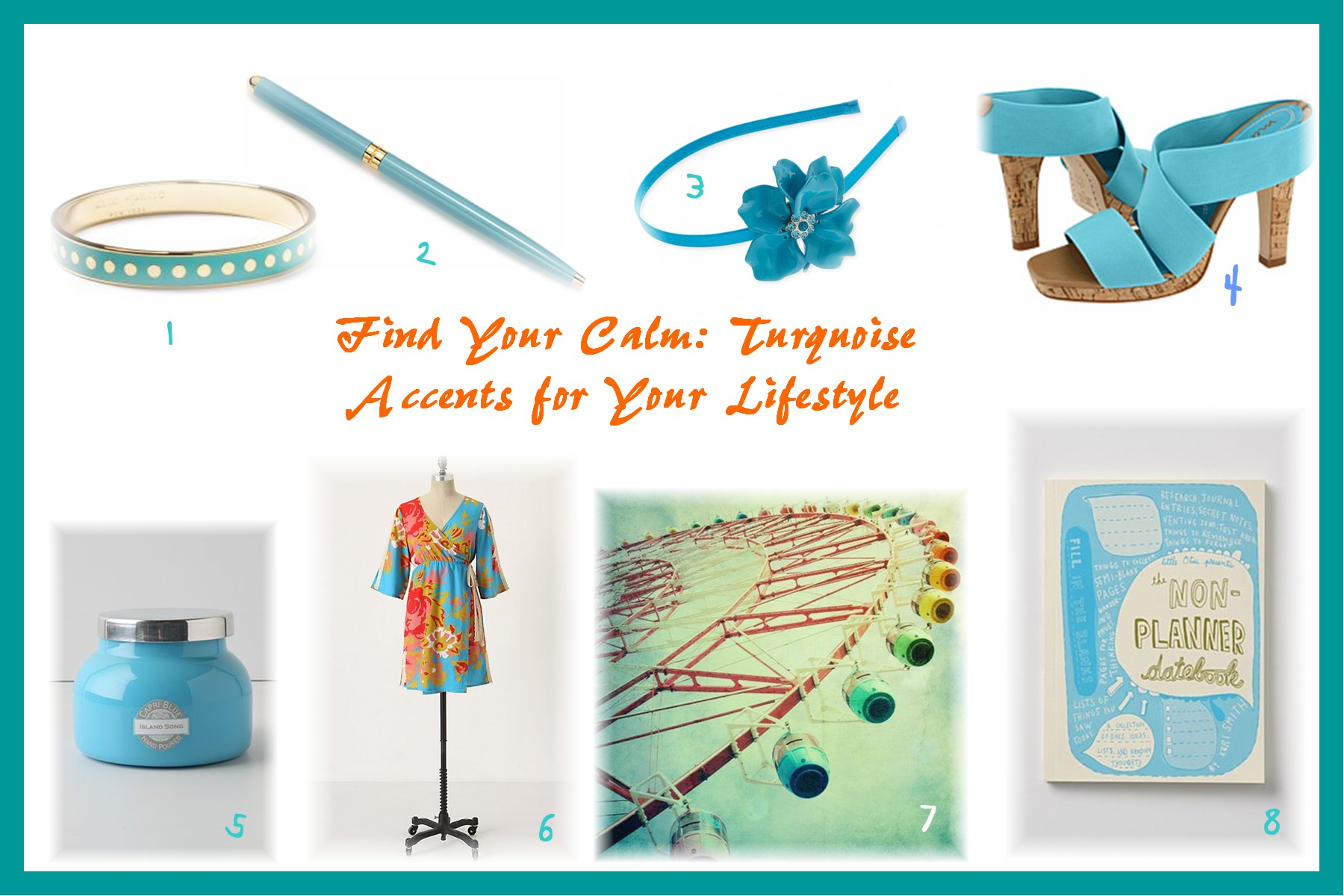 Work! Grocery shopping! Family functions! Sleep?! It's so easy for us to get caught up in the daily hustle and bustle of our lives, isn't it? Wouldn't it be lovely if we had a magic button to press which would slow down our world to a manageable pace? A button to soothe our racing thoughts. A button to ease that all too common "rushing around mood".
Several decades ago, the "Calgon, take me away!" commercial struck a chord with nearly all women. A few moments in the ever popular turquoise-tinted water was the "button", if you will, that countless women utilized to find their calm after a hectic day.
While a daily Calgon-fix may not be practical for all of us, we nevertheless can incorporate the same practice of taking time out for a few moments to rejuvenate each day. Calgon chose the color turquoise for their best-selling (and original!) scent due to the fact that that color turquoise is scientifically proven to have a calming effect on one's mind! Did you know that? I, personally, painted my office walls pale turquoise. Many times per day, I find myself subconsciously taking a quick glance over my surroundings, and, while taking a deep breath, I swear that my blood pressure lowers a few numbers! What an appropriate time for turquoise to be voted Pantone's Color of the Year for 2010: a time when seemingly everyone's life is flying past at the speed of light.
Granted, not everyone wants turquoise walls in their home or business, but incorporating this soothing color into your life is as easy as changing your computer desktop wallpaper…or purchasing one of the beautiful things below. Finding your calm is about little things… About taking in and appreciating small accents of this beautiful color in your life. So, incorporate turquoise where it fits into your lifestyle. Someplace practical for you, so when you glance at it, you're reminded to slow down…even if only temporarily.
Take a moment…several times per day…let something lovely inspire you…and find your calm. Regardless of whether you're writing with a pretty pen…or wearing a fabulous pair or shoes that you splurged on…or looking at a beautiful photo on your wall… Take it.
We all need it.
And, we all deserve it.
1. Tiffany Pen $95
3. Tasha Sculpted Flower Headband $28
4. Matisse Sandals $128
5. Anthropologie Capri Blue Jar Candle $28
6. Anthropologie Rose With Envy Robe $68
7. Rainbow Ferris Wheel Photo $5
8. Anthropologie The Non-planner Datebook $15
About our guest blogger: Delaney is a military wife and mother and resides in Arkansas. Delaney loves all things beautiful, and tries her hand at various crafts and projects. Delaney also has a passion for handmade goodies. Follow Delaney on Twitter and read her wonderful blog here.
3 Responses to Guest Blogger: Find Your Calm