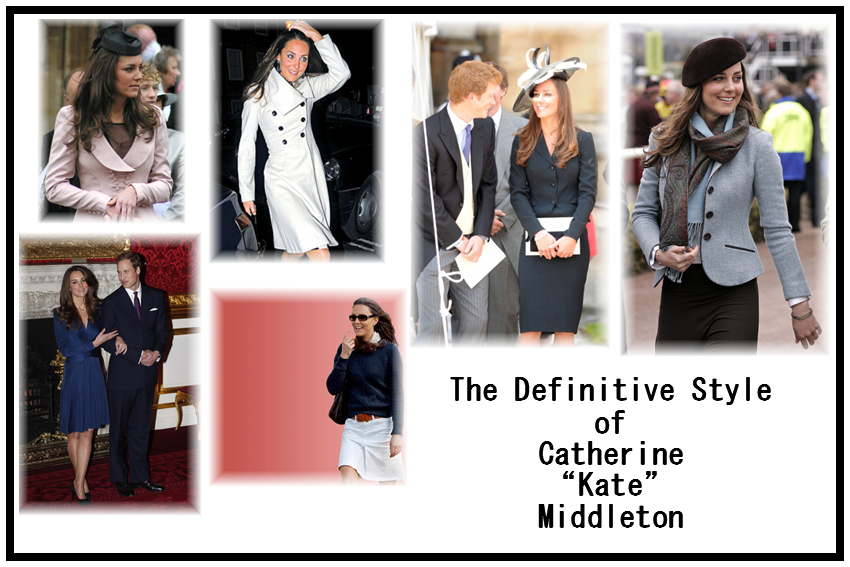 Catherine "Kate" Middleton was already a media darling prior to her engagement to the United Kingdom's Prince William. Since the two confirmed their engagement and pending nuptials, Catherine's face has been splashed across magazines, blogs, websites, and even a newly (and highly criticized) minted coin.
Catherine has been compared to her late mother-in-law in many ways. Will she have the same persona as the late princess? Princess Diana didn't care for the paparazzi; how will Catherine handle this task? How is Catherine's style similar to Princess Diana's style? The comparisons are innumerable and we will see more comparisons as the royal wedding approaches, and even after the royal wedding is completed.
I find Catherine's style to be a breath of fresh air. When you leave your house you are sure to stumble upon a Lady Gaga look alike, a collagen induced lipped Angelina Jolie wannabe, exposed cleavage, and women with language that will make the most foul mouth man blush.
I get it: it's not trendy to take on "lady like" characteristics. I get it: no one should tell a woman how to dress. I get it: we are free to dress any way we want to dress. I get it: to dress modestly is akin to tying a millstone around your neck and going for a swim in the ocean–it's fashion suicide.
Still, I'm bound to believe that Catherine's definitive, effortless, and lady like style is perfect in its own right. She gets it: A feminine dress is powerful. She gets it: Fascinators are fascinating. She gets it: A structured blazer can be the driving force behind virtually any ensemble. She gets it: Age old styles (i.e. the trench coat) can be worn in new age ways.
As 2010 comes to a close, I'm preparing to revamp and renew my wardrobe in preparation for the upcoming new year; no, I'm not taking my cue from Lady Gaga. Instead of wearing a meat dress and armadillo shoes, I plan to:
Wear more fascinators and hats
Opt for structured blazers
Indulge in dresses
Secure a versatile trench coat
Have you reached your limit with all things dealing with Prince William and Catherine Middleton? How do you rate Catherine's style? Is there another public figure that your find to be an admirably stylish?
14 Responses to She Gets It: The Modest Style of Catherine Middleton