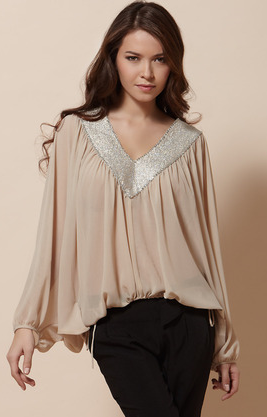 Ideeli is one of the many members only shopping websites that have graced the internet over the past couple of years. If you're a friend of the internet you've most likely heard of Ideeli, Gilt Groupe, Haute Look, RueLaLa, Zulily, and Beyond the Rack. Just in case you've turned a deaf ear blind eye to these shopping shenanigans here is your update:
1. Members only shopping website: One must be a member in order to purchase from the website. Most websites allow members to sign up for free; in order for you to purchase at an earlier time you must pay a monthly/quarterly/annual fee.
2. Flash sale: A sale that occurs for a certain stint of time. Most sales start at 9am EST and close at 11:59 EST 48 hours later. Rules/hours vary from site to site.
3. Savings: The majority of these items are on sale for at least 25% off the MSRP; I've purchased some items that have been 75-80% off. This is your chance to score designer/name brand goods for the fraction of the price.
I typically miss out on these sales because I am in the classroom when the sale begins, and by the time I reach my computer the sale has ended or all of the good stuff is gone. Tonight, however, I logged onto Ideeli and fell in love with the beautiful Gracia separates that are on sale (see above). I desperately want to purchase a few items, but I've decided to avoid unnecessary purchases for the next few weeks or so. Nevertheless, you can partake of these wonderful goodies.
Browse the rest of the Gracia sale on Ideeli. The sale ends in less than 23 hours!
While browsing Ideeli I saw that their wedding/bridal event begins today, January 26th at 9am EST! If you're a bride to be you'll want to check out all sorts of wedding goodies for less.
Do you have a favorite members only shopping website?
Disclaimer: Opinions expressed are my own and were not paid for my the aforementioned members only sites. All links used are personal invite codes from each members only website. Read MoMoMod's full blog disclosure here.