Are you in need of some style inspiration? Here it is! My Pinterest boards are alive with style inspiration and here are a few of my favorite pins and repins from the past several weeks.
What's not to love about Chole's look? I typically don't mix brown and black together, but the mustard, black and white, and print ensemble featured here is perfect.
This is a nice look from JCrew, but forget about forking over $200 to recreate this look. Pleated a-line skirts and simple black turtlenecks are a dime a dozen at thrift stores and lower priced discount stores. Pair with pointed toe heels (high or kitten) for timeless modest look.
This is definitely a look I plan on recreating this fall. Take your summer maxi dresses and skirts and wear them with long sleeved shirts; a scarf can be tied together with a basic belt. Add tall boots and you're good to go. (Black and brown again!)
DWJ of The Art of Accessories found this gem on ASOS and I fell in love. The hem length, the sleeves, and the color are all kinds of perfect. The royal blue is kind of awesome, too.
Here's your holiday skirt! Romantic and girly—I like. Buy on Alloy.com for $45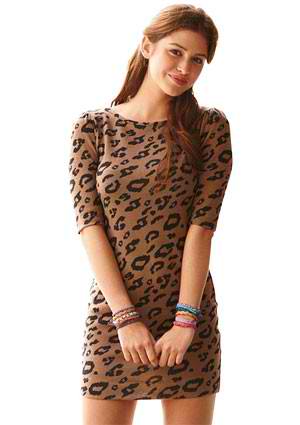 Before you arch your eyebrows and shake your head at this totally immodest dress—hold on. Remember—dress as a top, dress as a top, dress as a top. I'm totally desiring this dress to wear with a pencil skirt, blazer, tights, and platform ankle booties. Buy on Delia's.com $45.
Add this fuschia colored pretty to the dress as top category. Buy on Alloy.com $45-47.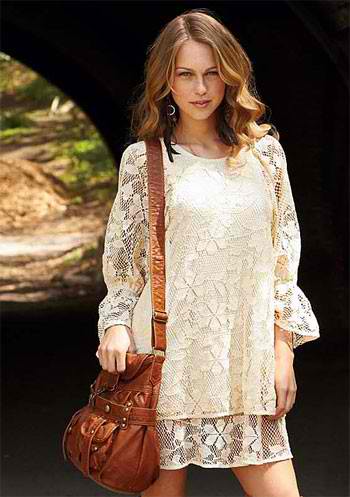 And this one. Buy on Alloy.com $45-47
Francesca's Collections has several vignettes that have sparked some ideas in my head. The use of color and print in this ensemble brings a smile to my face. I've been trying to figure out how to wear a knee length vintage skirt that I bought earlier this year, and I think I've found a way. Browse more inspiration from Francesca's here.
Are you looking for inspiration? Send me a question. If you have ideas that you know others will love, send them my way, too!
6 Responses to Modest Style Inspiration