November 7th. Monday. Tired. Counting down the days until Thanksgiving break. My students are driving me nuts. Okay, they aren't REALLY driving me nuts, but they are so, so talkative. ARGH. I have a talkative class to begin with. We're at that point where everyone is comfy with one another; it's not like I can move the  talkers next to someone they don't know. Talk, talk, talk. Chat, chat, chat. Mumble, mumble, mumble. I was a talkative know it all back in the day, and I don't know how my teachers did it. Miss Bans, Ms. Bosch, Ms. Erlich, Mrs. De La Garza, Mrs. Rufert, Mrs. Bewick, Mrs. Vegas, and the swarm of middle and high school teachers that received many a gray hair and wrinkle due to my sarcastic, talkative, joking, bossy ways: forgive me. I salute all of you.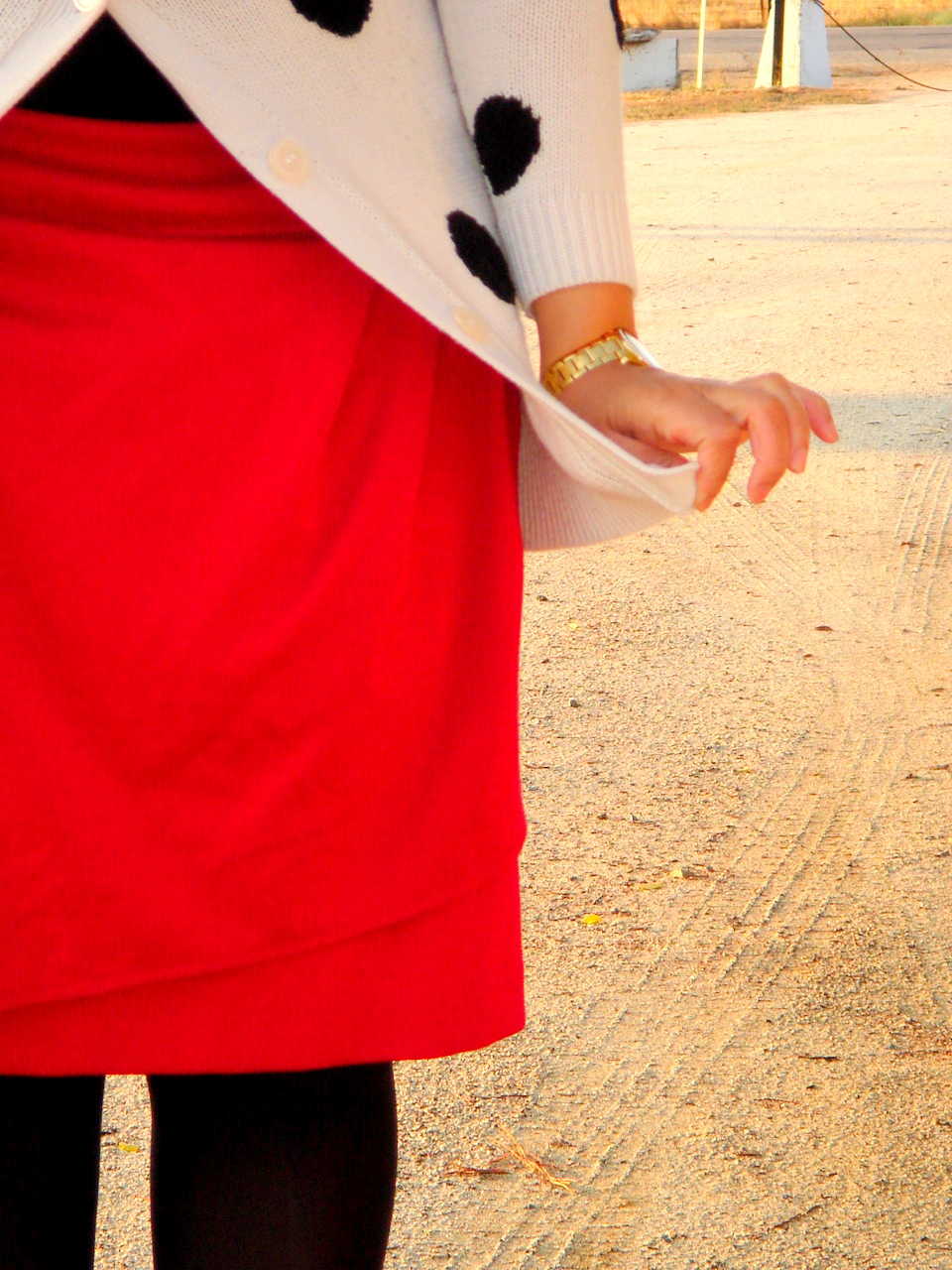 Today's talking topic: Miss Lockett, why are you wearing your ladybug costume again?
Last week for Halloween (a day I NEVER celebrated as a kid), I "dressed up" as a ladybug. My ladybug outfit consisted of a black lace dress, black tights, red leg warmers with black polka dots, and a headband with antennae and red fluff balls.
As soon as the kids saw me in polka dots today they started talking about "Lockett Ladybug" from last Monday. That led them to reminense about Halloween. That led them to discuss candy. Then they asked me about my favorite candy. I really should wear a normal teacher outfit; a Thanksgiving sweater with a macaroni necklace of some sort!
Today:
H&M sweater, random thrifted red skirt, random thrifted ankle boots, Betsey Johnson watch
Pray for my sanity!
3 Responses to Monday's Outfit of the Day: Ladybug