WINNER, WINNER!!!!
Shawn-Dell is the winner of the brooch! Please email me at slice.of.life@hotmail.com with your mailing address please. Congratulations!!!
Hello Everyone! I am back this week with an MIY and a special giveaway!
I received lots of comments on my post lat week and wanted to share with you on how to make your own gorgeous flower brooch.
1. Gather your tools.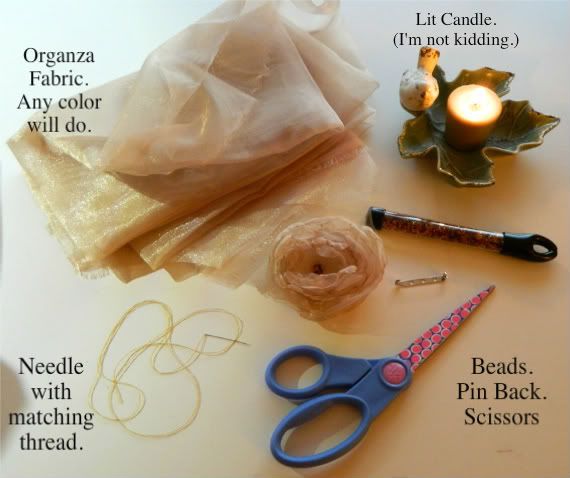 2. Cut out circles of varying sizes from your organza. They don't have to be perfect. They can be as big or as small as you want your flower to be. I always cut a few more than what I think I will need, just in case.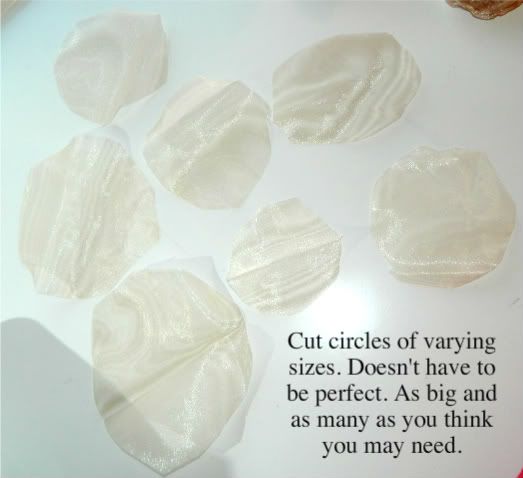 3. Once your circles are cut out. Hold the edges of each one over the flame. This will cause them to curl and crinkle in on themselves.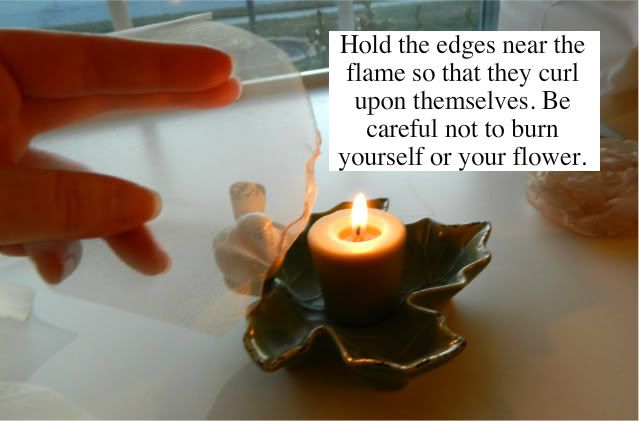 4. Once done, your petals should look like this.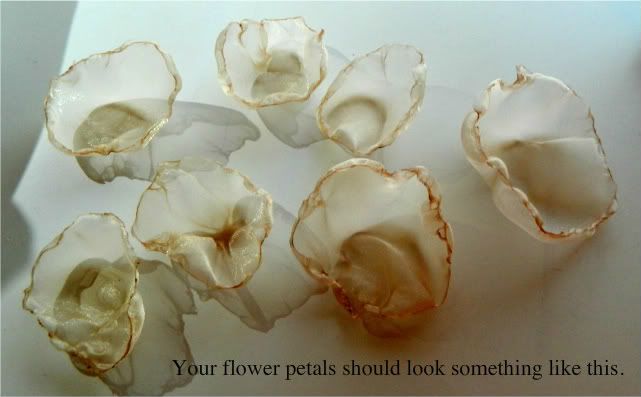 5. Next you want to layer your petals. There is no science behind this, just layer them as they appeal to you. I actually ended up not using two of the petals that I had made.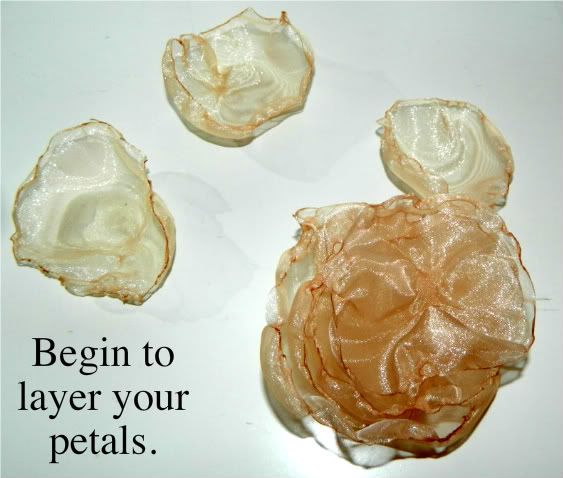 6. Once you have the petals layered, carefully pick them up so you can start the beading.

7. Keep beading. Again, just bead until you are satisfied with the way it looks.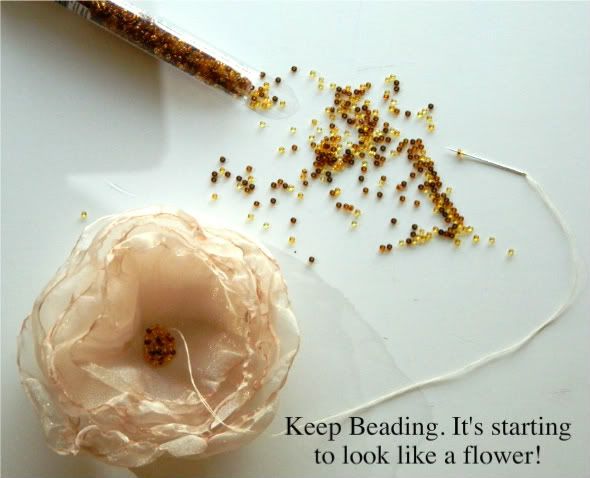 8. Once you are done beading the center of your flower, flip it over and sew on the pin.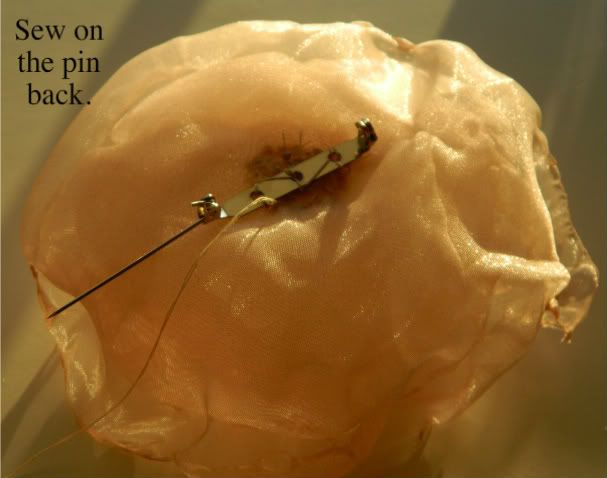 9. And there you have it. Your flower pin is now ready to wear!

Now for the fun part! I am giving away the flower pin above to one lucky reader! All you have to do is leave a comment on this post. (for an extra entry, visit my blog and become a follower! Leave an additional comment here telling me how you follow my blog. Either through Bloglovin or Google Friend Connect.) I will draw a winner on February 9th.
Follow me on Bloglovin here.
You can find my blog here.
My Pinterest boards are found here.
My twitter account is found here.
 Get updated about MoMoMod posts by liking the Facebook page!
12 Responses to D'Rae – MIY Flower Brooch & Giveaway