Good Friday to all! This last week I got the opportunity to try out the
Halftee
, and oh-my-gosh! They are genius! I had heard about this product before, but never thought I would get the chance to review one.
Tami from
Half-Tee
was gracious
enough to send the halftee of my choice over for me to review
. There are many different styles (long sleeved, 3/4 sleeve, boyfriend) and colors to choose from. What makes the Halftee stand out from other layering basics is that, well, it's a half  tee! No bunching, scrunching, rolling, and unflattering lines will drive you nuts. If modesty is as important to you as it is to me, then you will find MUCH use for the Halftee. Halftees are easy to wear, they are comfortable, and versatile. Halftee products consist of the
original, body, maternity,
and
girlee.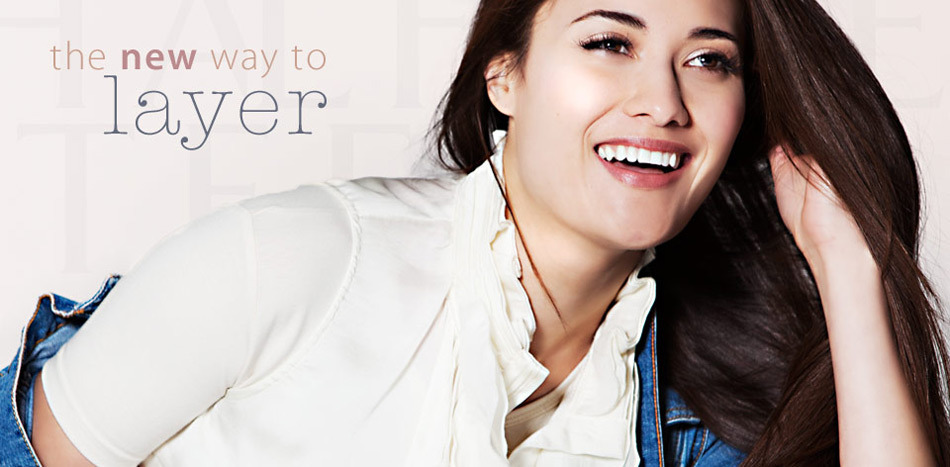 Photo credits: 
Halftee.com
These pictures are examples of the couple different ways that I chose to wear the
Halftee
. My preference was the cream colored Halftee ($23), but they do give you a handful of color options. I'm thinking of buying the black one; I'm convinced I would get
plenty
of use out of it. The shirt is soft and comfortable, and fits
perfectly
. AND it gets extra bonus points for the modest neckline!
I am most excited to wear the
Halftee
with my maxi dresses this summer. It will now be possible to wear the Halftee, Spanx, 
and
a slip without getting all those layers bunched up! Ha!
Have a great weekend!
5 Responses to Pretty Is This Product Review: The Halftee