Hello friends! Today I am showcasing a quick and easy hairstyle that is perfect for Spring (and Summer!), and it literally takes five minutes! Those are the best kind of hair days, right?
Supplies needed: Hairspray, two rubber bands, and a few bobby pins.
Begin with wavy hair. Since my hair is straight as a stick, I usually use my curls from the day before.
*Tip: Bend over, flip your hair over, and spray with a volumizing hairspray. It works wonders.
;
Step 1: Secure your hair into a high ponytail.
Step 2: With your second rubber band, pull the ponytail through and create a loop. Secure.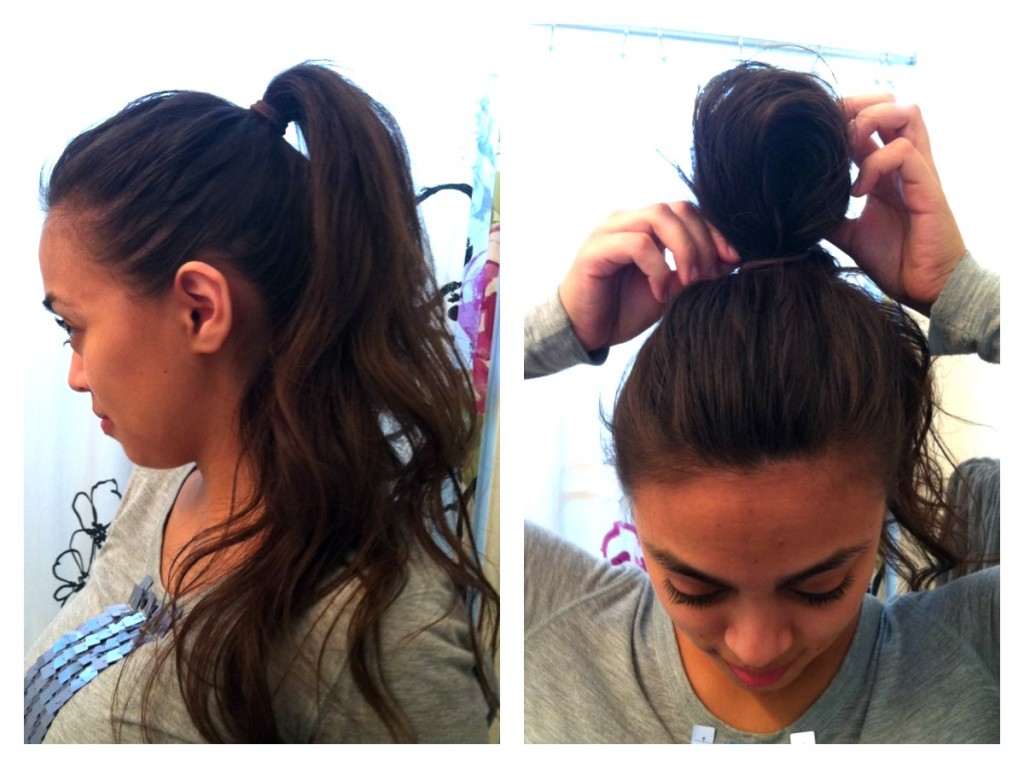 Step 3: Take the remainder of your hair and wrap it around the loop, and secure.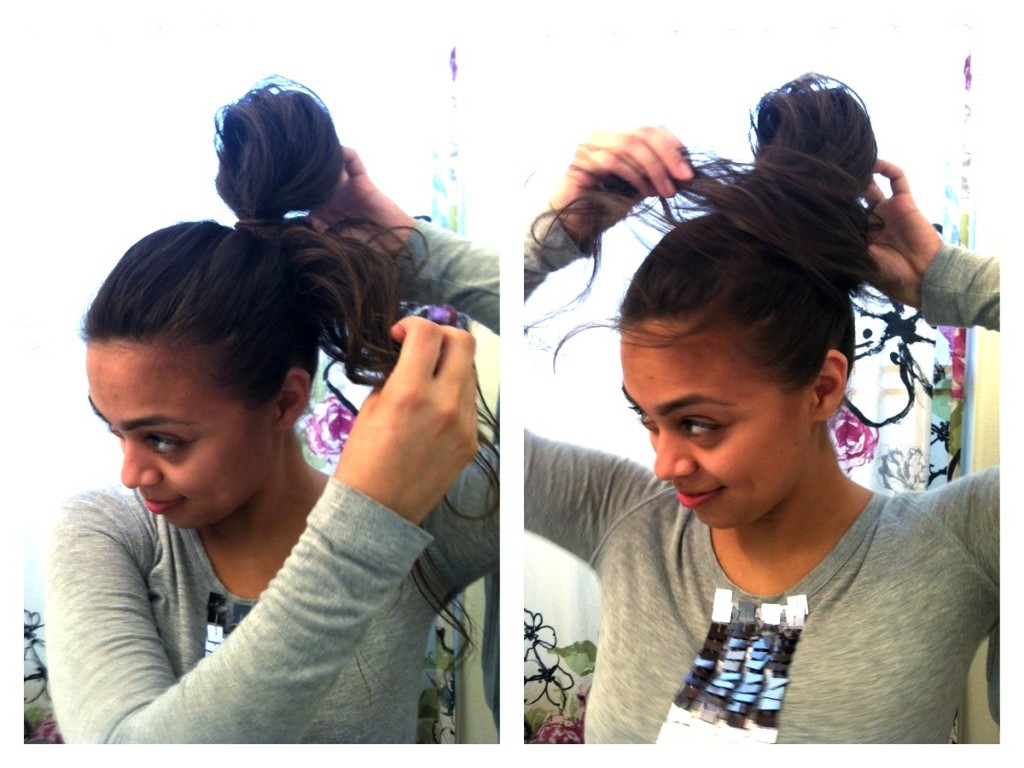 Hairspray where needed, and you're done! You can play with the structure of your hair, and add your personal touches.
Whenever I do this for work, people are amazed. "How did you do that?" Ha!
This is one of my favorite ways to wear my hair, because it is so simple and great for the warmer days. Hope you enjoyed!
Follow my blog, Pretty Is This
My Facebook
My Twitter
5 Responses to Pretty Is This: A Spring Updo in 5 Minutes