Today I am introducing the spiral curl, which I'm sure you have seen before. I am often asked how I curl my hair and what tools I use. My main tool is the Hot Tools curling iron, and I highly recommend this brand over any other. I've used several different brands of curling irons, and this one tops them all.  A friend of mine went off to join the Marines and left this curling iron at my house. Since she now wears her hair slicked back in tight buns, I'm sure she won't be needing it anymore. Thanks, Rachel!!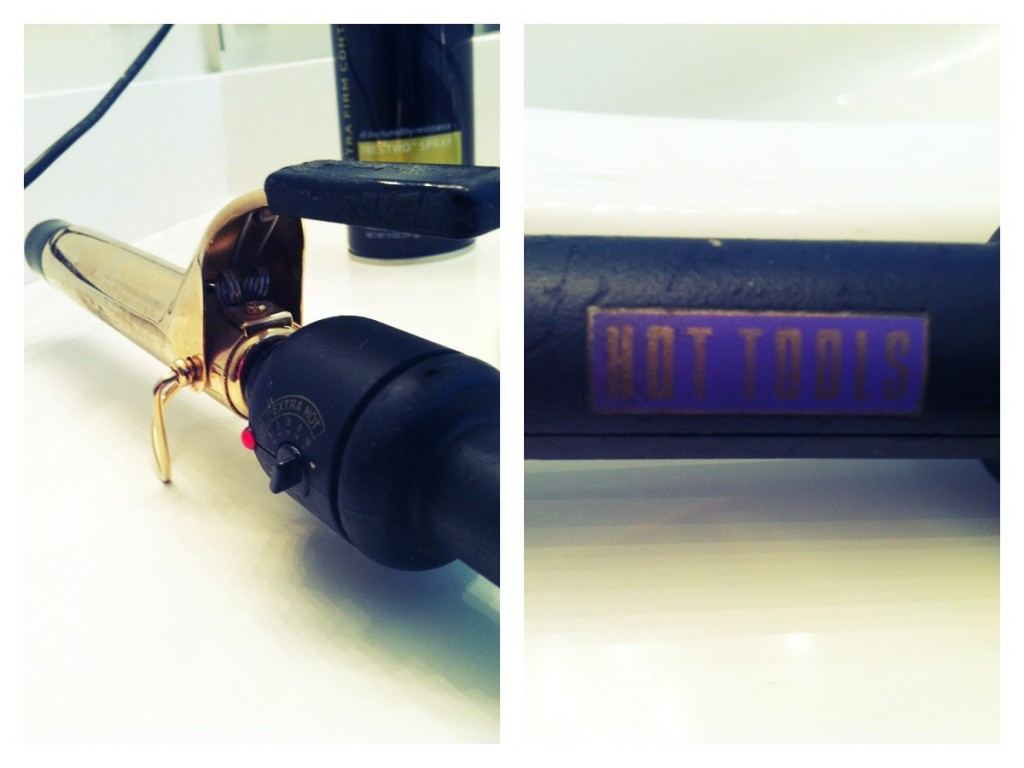 I have used this method of curling on both the thin and thickest of thick hair (and I'm talking super thick), so everyone wins! So to the requests I received on for a post for thick hair, this should work for you. You don't need "the wand", or any special kind of curling iron, your regular one will do.
Take your barrel, and starting from the base, wrap your hair downward and away from your face. This will create wavy curls that frame the structure of your face.  Do this on both sides, so that the curls are facing the same direction on each side of your head.
After my curls have cooled down, I run my fingers through them to achieve a much fuller look.
This is what my finished product looked like:
These curls usually last me all day, which is what I love most.
What do you use to curl your hair? Is there a particular brand or method that works for you? Let me know!
47 Responses to Pretty Is This: The Spiral Curl