When shopping for skirts it's quite easy to come across shorter length skirts. However, finding longer skirts and hems can pose a problem for many ladies. I tend to wear below the knee length skirts, but over the past year I've found myself purchasing more longer skirts. The problem for me is making sure the skirts don't make me look extra wide or stumpy. I personally try to avoid all things a-lined and flared; it tends to add more width to my hip area and I don't need that. I prefer straight, or column skirts. I'm often asked where I purchase my skirts and I don't have a clear cut answer. *shrug* I find them at thrift stores and common stores like TJ Maxx, Marshall's, Ross, Nordstrom Rack, H&M, Zara, Kohl's, and so on. I don't buy very many skirts online because I like to try them on for fit and length.
I had a reader request that I search the internet for longer skirts and I found several long skirts that are basic enough to be worn in a variety of different ways.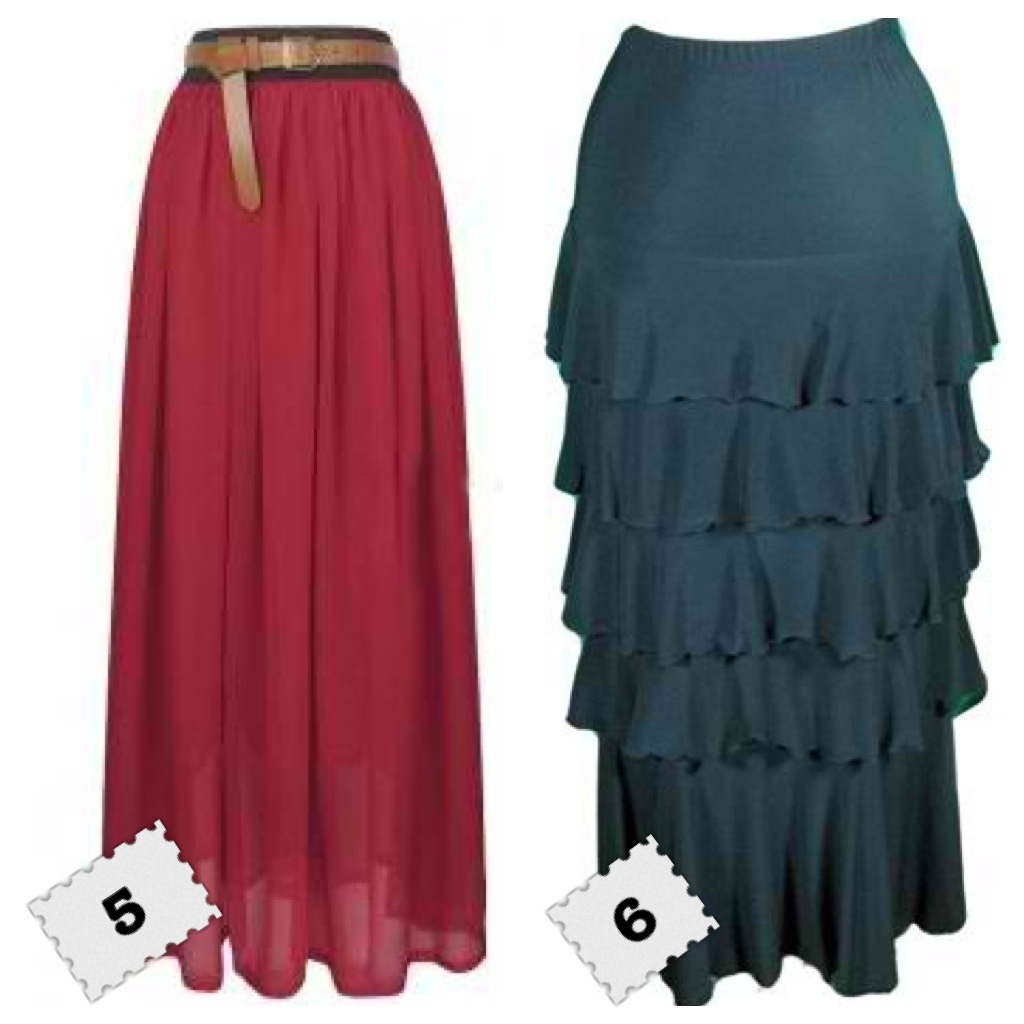 Remember:
Always take your measurements and compare your measurements to the measurements shown for the item you want to buy. Many independent online merchants offer slim fitting clothing. There's nothing worse (okay, I'm exaggerating) than purchasing a product, waiting anxiously for it to arrive, only to have it show up and…NOT…FIT. How long do you want your skirts and dresses? Measure yourself properly and keep those measurements handy.
Scope out independent merchants' Facebook and Twitter pages. Stores like Apostolic Clothing continuously post one day and weekend sales on their available products. I have a special email designated for online newsletters for various online retailers. I hate to have my personal inbox cluttered, but I do enjoy special coupon codes and free shipping.
Read reviews.
Don't assume that you know what material the item of clothing is made of. Don't go by pictures–READ THE DESCRIPTION. See below.
Know Your Fabrics
Cotton–it's versatile, comes in many forms, and it's very comfortable. Reasons why you should wear cotton clothing.
Polyester–it's man made, it blends well with other fabrics, and it is generally too hot to wear in the summer.
Acrylic–like polyester, acrylic is synthetic. Acrylic is used in knits and is a good wool substitute. Read more from WiseGeek.
Lycra spandex–it's synthetic and STRETCHY! If you see an item of clothing with a small percentage of Lycra spandex, then you know you've got an item with a little stretch to it. Read more about Lycra.
Rayon–Rayon has a reputation of being known as a "cheap" fabric because it is often used in making garments that do not hold up well against wear and tear.
Shop
1. Long Layered Denim Skirt $55 2. Long Layered Gauze Skirt $2 3.Basic Maxi Skirt many colors $20 4.Long Denim Flare Skirt $55  5. Long Chiffon Skirt $29 6. Black Ruffle Skirt $38

Like MoMoMod on Facebook
6 Responses to Modest Women's Clothing: Long Skirts