Stripes.
Colors.
Patterns. (gingham, plaids, floral)
I used to be afraid of the above listed items.  As far as color went, I did enjoy bright clothes, but I couldn't properly create an outfit combining more than a couple of different colors.
And now, well, *sigh* my poor husband
So, sweet, Chandra asked us to post on how to wear one item three different ways.  It took me a couple of days to come up with something.  I'm not used to styling.  I mean, I can put my clothes on and stuff but I'm a *dress how I feel* type of dresser and I'll slap something together that I've never worn before, simply because I'm feeling brave.
But here is what I came up with!
The striped shirt can be used SO many different ways.  I've heard that stripes can basically be thought of as a neutral.  It's true!
My first outfit I love.  I first wore this to the theatre with my youth group.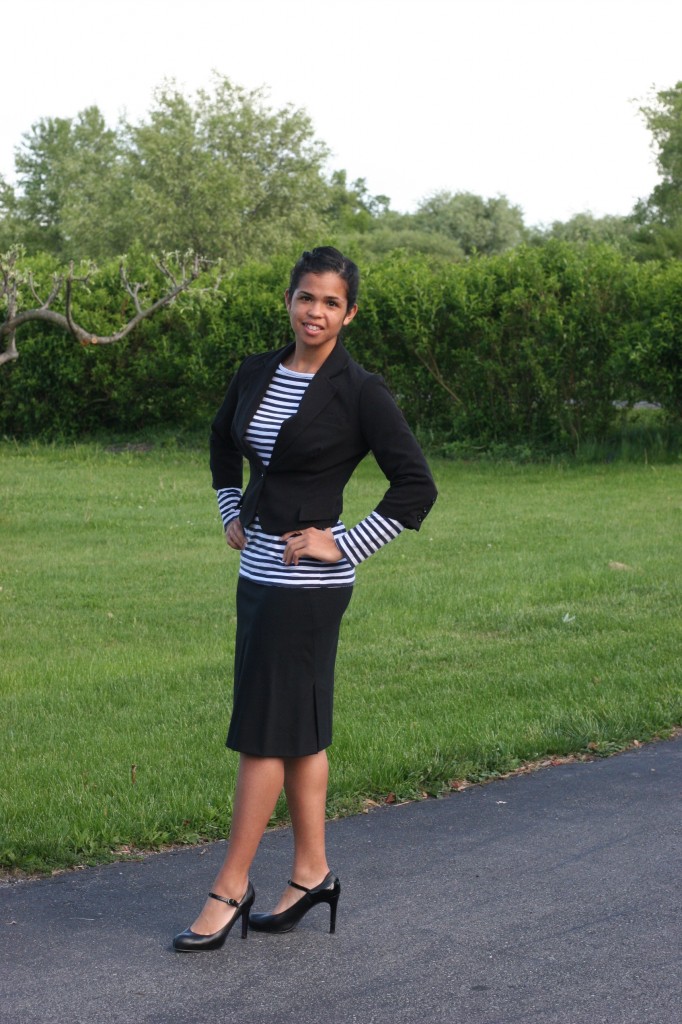 This second one I wear during the winter and spring months (because back East, spring is STILL winter to me!!)
This last outfit was one of those *I'm feeling brave* moments.  Put the floral, the odd patterns and stripes together.  Just embrace those stripes and wear them confidently!
My style would probably fall under *eclectic*.  Not everyone likes to challenge the fashion lines (hah) like I do.  I have my limits, but I stretch beyond the norm.  It's fun to be brave!
And just to prove my point about stripes being a neutral, here is one of my fav outfits!  (this is one of those outfits my husband raises his eyebrows at…)
I would encourage you to look at your closet for the first time…because how many times have we looked at something and failed to see it?  Clothing can be so much fun.  I mix and match everything in my closet and when I'm bored…I re-mix it!
Have fun and put a little stripe in your life
Join me on FB
Pin with me on Pinterest
Follow me on Twitter
Visit me over at
3 Responses to Mommy Hobbies: How to wear stripes. Confidently.