When thinking over my options for this series, I had several ideas. I did a post very similar to this on Pretty Is This, but for today's post I chose my $7 denim shirt from Target. I wear this shirt all-the-time, I want to wear it with everything! When I first bought this item, I felt a little out of my comfort zone. When I think of a denim shirt, I think of high waisted jeans, the denim shirt tucked in, and frizzy permed hair. It's either that, or with overalls. Ha! After my purchase, I was determined to stay away from those images!
Here are the three ways I chose wear it:
Option 1: With an printed A-line skirt. Spicing up the shirt with a pattern makes for a fun and comfortable outfit.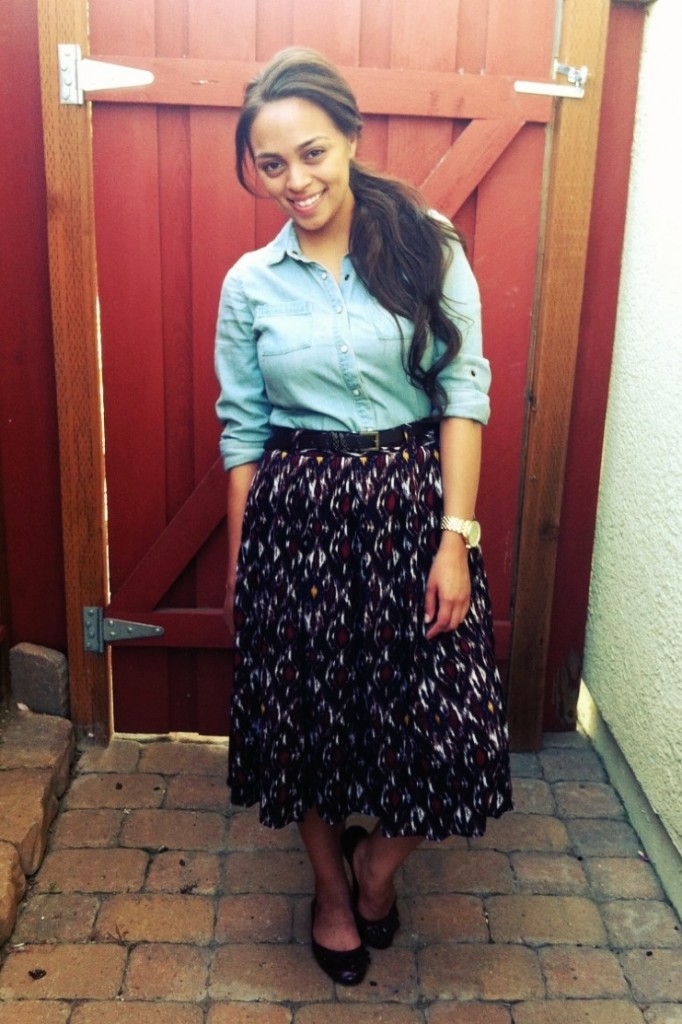 Option 2: Under a summer dress. Simple and perfect for the warm days! This is the dress that I wore three ways a few weeks ago. This makes my fourth way! Love this combo!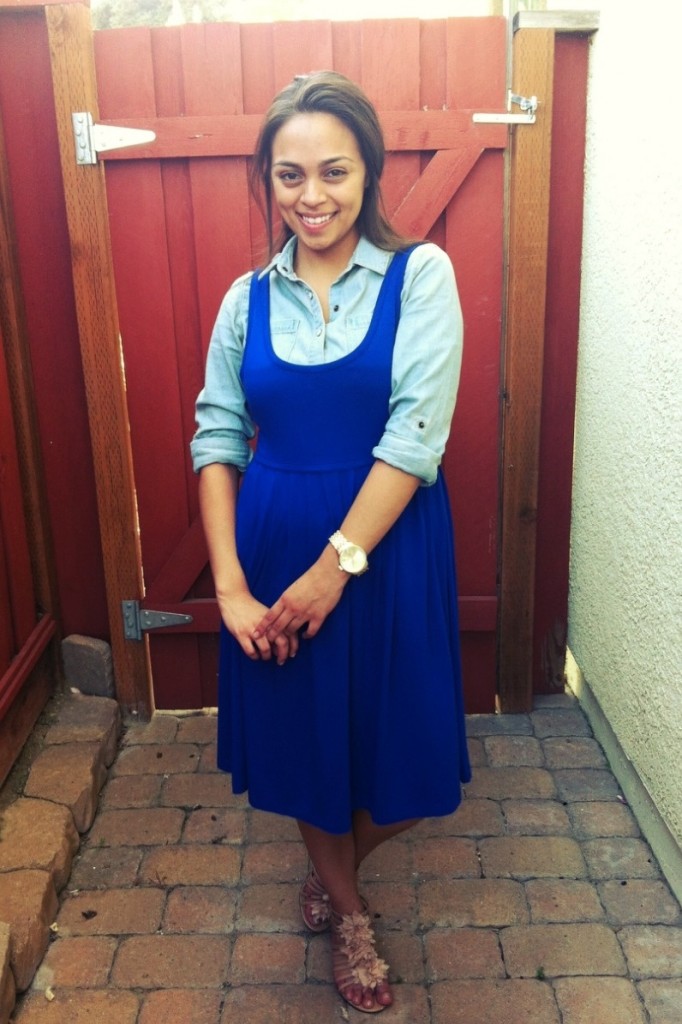 Option 3: With a slim belt and a maxi skirt. I am almost positive that I have worn every single one of my maxi skirts with this top!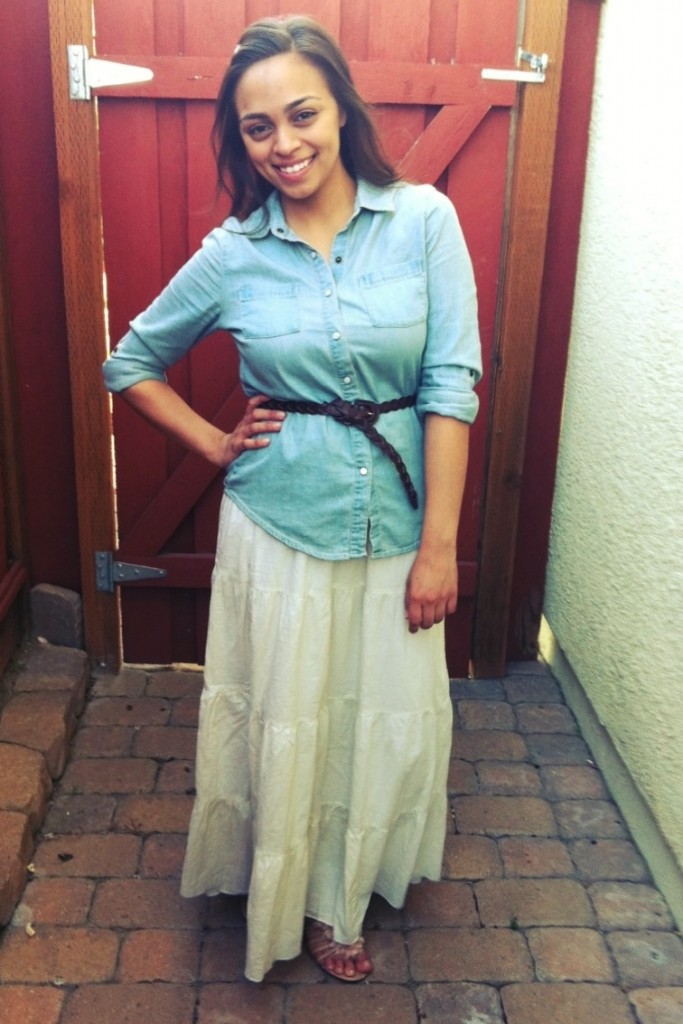 I am happy with my purchase, and it continues to serve me well! Don't you love the pieces in your closet that you can wear multiple ways?
It's worth taking a second look at what you have!
Follow my blog, Pretty Is This
My Twitter
My Facebook
2. One Jean Skirt 3 Ways
3. How to Wear Stripes. Confidently.
4. One Skirt, 3 Seasons (of life)
One Response to Pretty Is This: A Denim Shirt 3 Ways