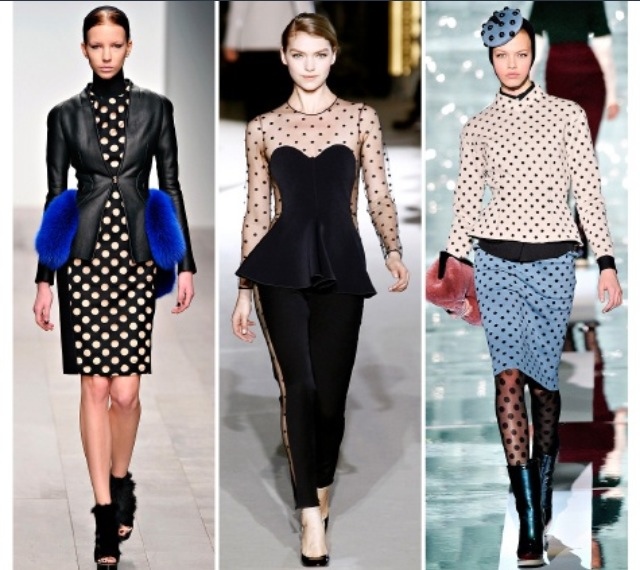 I don't subscribe to many fashion magazines anymore, but when I did subscribe to a few popular magazines I instantly fell in love with the polka dot theme as seen on the runway for Fall 2011 (above l-r Marc Jacobs, David Koma, Stella McCartney)
I kept the image in my head (and eventually pinned it on Pinterest) and I knew that I would pair a polka dot skirt with a polka dot blouse at some point in the future.
I bought the skirt on ASOS late last year. It was too big, so I took it to a tailor to have it altered. I got it back. I lost a little bit of weight. It sat in my closet. I took it back to the tailor to have it taken in. I got it back, and within the two weeks that I brought it home it started to fit a little bit loose in the waist. BOOOOO! Whatever. I decided to wear the skirt anyway.
I found the top here and guess what I did before purchasing the top? Yes, you better believe that I searched the internet for coupons! In the end I ended up getting free shipping and $10 off my order. Those coupons have expired, BUT DO NOT BUY ANYTHING ON THE INTERNET WITHOUT SEARCHING FOR A COUPON FIRST. *steps off soapbox*
The top has a back vent/opening, but I knew that I'd be wearing a black undershirt with it anyway, so I didn't let that stop me from buying it.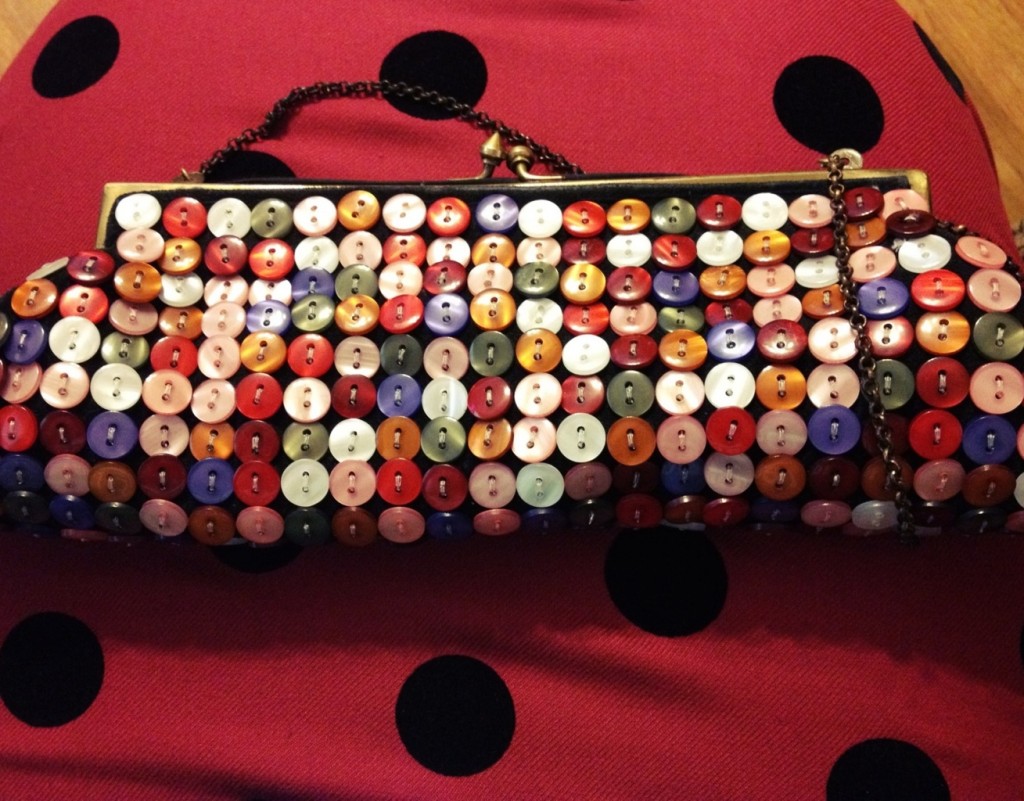 I've had this button clutch purse since 2003; it was one of my first eBay purchases. Every time I start to toss things this purse ends up in the bye-bye pile, but somehow it manages to convince me to stay.
In other news…
Brandon and I take our engagement photos this evening. Our photographer has been awesome so far, and the other evening I realized just how crazy I really am.
Since March (when I sent an inquiry to him and right before we booked him for our wedding) we have kept a running thread that consists of nearly 100 emails. I've sent him images of lighting I like/don't like, poses I like/don't like, blog posts, themes I'm fond , blah blah blah. He has been super helpful; he says appreciates my input, but c'mon. I wouldn't be surprised if has muttered, "Chandra. Her again!" when he sees a new message from me in his inbox.
Anyway, Vinh suggested a few locations near San Francisco for our engagement photos, and after talking to him last night we ended up going with Half Moon Bay since it's a little closer to us.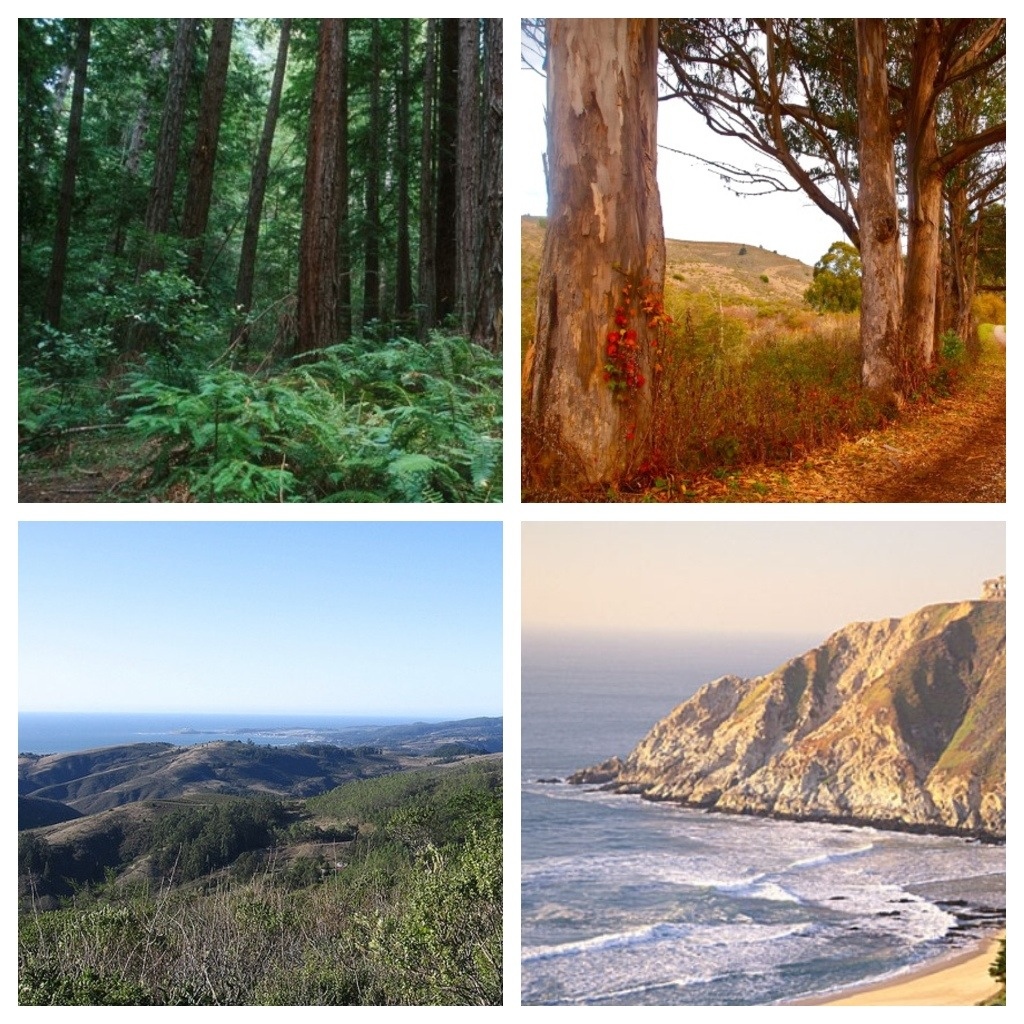 So! We'll see how this goes. I won't be able to wear sunglasses or pose like a goofy blogger. Eep!
4 Responses to Sunday Evening Best: Fall 2011 Inspired