If there is one thing I'm not, it's a Super Mom.  And I resent when people make comments implying that I have it all together and carry on like they do not…or something backward like that.
I have had people compliment me and really mean it — sincerity, I appreciate.  Don't get me wrong,  I need a little ego boost (not Eggo, although sometimes I crave those. hah) every now and then.
Each mom has their own way of being super to their respective families.  If you can keep a decently clean home and cook a basic meal for your family you're super! (at least in my book)  There is the pressure to have a spotless home, cook fantastic meals, be an amazing seamstress, be close to psychotic with your organizational skills, be able to decorate your home, dress like half a million bucks, have your children in several sports, go on fantastic cruises with the family, have a perfect complexion and be a size 4.
Fail.Fail.Fail.  Half the things I listed I do not, can not, and don't have the money to do!  Currently, I have toys all over the floor along with a bit of sand, I haven't been very motivated to spend a lot of time cooking, I'm slowly getting my house organized but have such a long way to go, my house is NOT decorated because I don't know how, my clothes *meh*, no cruises here and my skin is trying desperately to recover from a bout of stress induced acne (which I've suffered from for the past year). 
I'm just wondering where all this pressure comes from.  The social media is so cruel, I mentioned it in THIS post a while ago.  We see the magazines while we stand in line at the grocery store and subconsciously our hand finds its way to our hair, our waistline, our face and our clothing…checking to see if we're as put together as what's-her-head-super-star.  *sigh*  Cruel.
I saw something on FB a while back and it made my blood boil.
It said, "I see all these moms who can do everything and I think, I should have them do some stuff for me."  Seriously??  Have you EVER, truly found someone who can do everything?  NO.  But have you found someone who knows how to get things done for *their* family and admired them?  I have.   I think it's very rude to put down moms who have worked hard to find the rhythm of their home and are making things work for their family.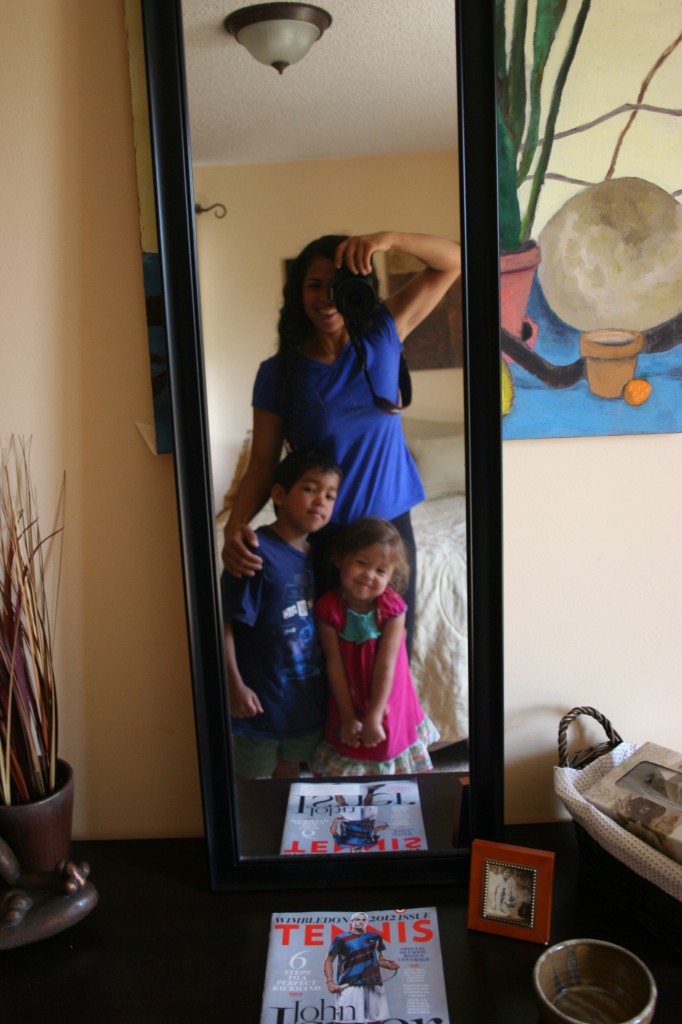 It seems to me that such statements pit mothers against each other when we should be working FOR and with each other.  Mom jealousy.  I have it, but not in the bad way.  There is a mom I know who lives on a farm, is a fabulous seamstress and dresses like she lives in the upper East side but most if not all of her clothing she sewed/designed or bought on the cheap and made it look like she spent a fortune.  There is another mom who juggles more children than my womb is willing to bare and keeps a fabulously clean home.   I'm super jealous of a mother friend of mine who is a very talented decorator.  And yet another mother who is the queen of thrifting and garage sale-ing.
I want to be like those moms, so, I make adjustments here and there and do what I can do.  That's all.  Keeping up with the Jones-es is not my style, making myself into a better me, totally is.
So, you, mama, who thinks you aren't super — you ARE!  And down with stupid sayings like that who make the moms who are trying their very best out to be a bad thing.
Join me on FB
Pin with me on Pinterest
Follow me on Twitter
Visit me over at
One Response to Mommy Hobbies: Hey you, Super Mom.