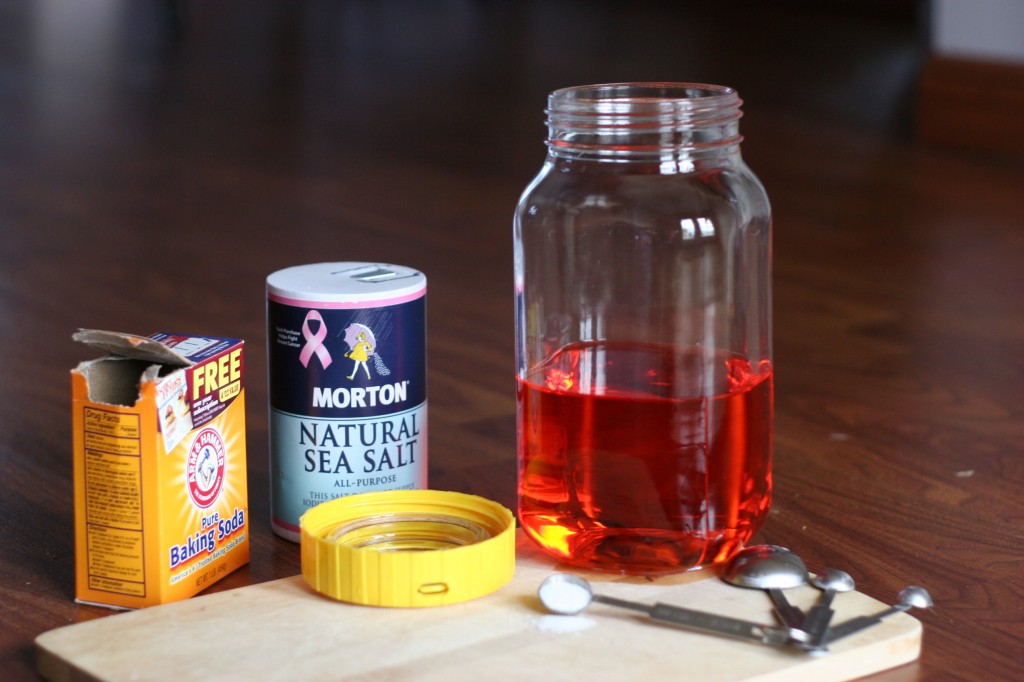 The other day I got to thinking about the items that have literally become invaluable to me during my frugal/sustainable journey.  And there is one that I can say has become priceless: baking soda.
I decided to compile a small list to show how often and in how many recipes I use it.  If baking soda is on sale AND I have a coupon, it's like Christmas for me.
First:  I use it to wash my face.  Yes.  Just a about a tsp in my hand with a tiny bit of water, because it becomes too liquid otherwise.  Scrub it around then rinse.
Second:  I use it for a mini micro-dermabrasion.  3 Tb of baking soda. 1 Tb water.  Mix in a small bowl.  Apply to face and let sit for 5 min.  Rinse.  Do every other week.
Third:  My dishwasher detergent.  Recipe is: HERE
Fourth:  Toilet Bowl Cleaner.  Recipe is: HERE
Fifth:  With the winter months looming close, I know I'll be using this during the flu season.  Homemade Pedialyte.  Recipe is: HERE
Sixth:  Homemade Oxy-Clean!  I've found that the soda settles to the bottom and I need to stir it with a spoon before each use, but other than that, it works like a charm.  Recipe is: HERE
Seventh:  Super cool and tasty things like canned bread!  I am planning on making quite a few of these come winter for gifts.
Recipe is: HERE
Eighth:  THE best buttermilk biscuits this side of heaven.  Sweet and fluffy.  *swoon*
Recipe is: HERE
Ninth:  Brushing my teeth.  Tsp of baking soda and about half tsp of fresh squeezed lemon.  If you're low on toothpaste, this WILL do the trick.
And lastly:  It would be a crime if I didn't share with you our all time favorite desert.  Lemon Loaves.
Recipe is: HERE
So, the next time you're cruising down the baking aisle and you see the baking soda on sale, grab one and then another, for good measure.  It's gold in this house and hopefully it becomes just a valuable to you and yours 🙂
Join me on FB
Pin with me on Pinterest
Follow me on Twitter
Visit me over at
2 Responses to Mommy Hobbies: 10 Reasons Why I Love Baking Soda