ARGHHHHHHHHHHHHHHHHHHHHHHHHH! <— That's my frustrated angry sound. I've been stuck in a terrible exercise rut and I must get out of it. ASAP. Those dreaded newlywed pounds have slowly found their way back to my hips, waist, and face and they've gotta go away.
Prior to getting married I was going to bootcamp four times a week and once I moved that basically stopped. Then I started teaching at a charter school from the pits of hell and had no time to do anything but camp out in my classroom. Then I quit that terrible job and found a different teaching job and after battling traffic for nearly an hour (on the way home) it's too dark to exercise outside.
But this week. This week I shall say no to excuses and get back to exercising. No more excuses. I'm going to attempt to follow an exercise plan and I'm going to follow that thing. Yes, I will!
What exercise regimen have you been following?
 Wearing: Vince Camuto pencil skirt (Nordstrom Rack Clearance event, people!!!!! Similar skirt here $14), JCrew Blouse (polka dot one seen here), Enzo Angiolini shoes, super old Forever 21 clutch.
Linked up with Plane Pretty  Lily Among the Thorns TheMollyBuckley Incorporating Color Sami's Shenanigans  Classy Living & Covered in Grace.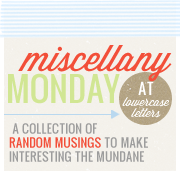 24 Responses to Sunday Morning Best: My Exercise Excuses