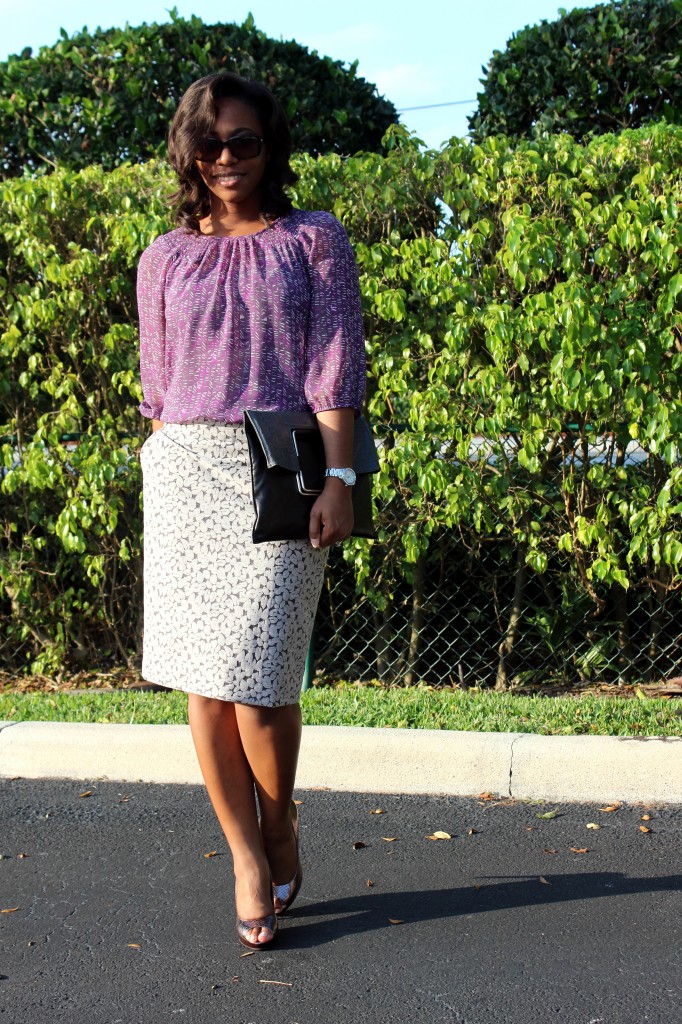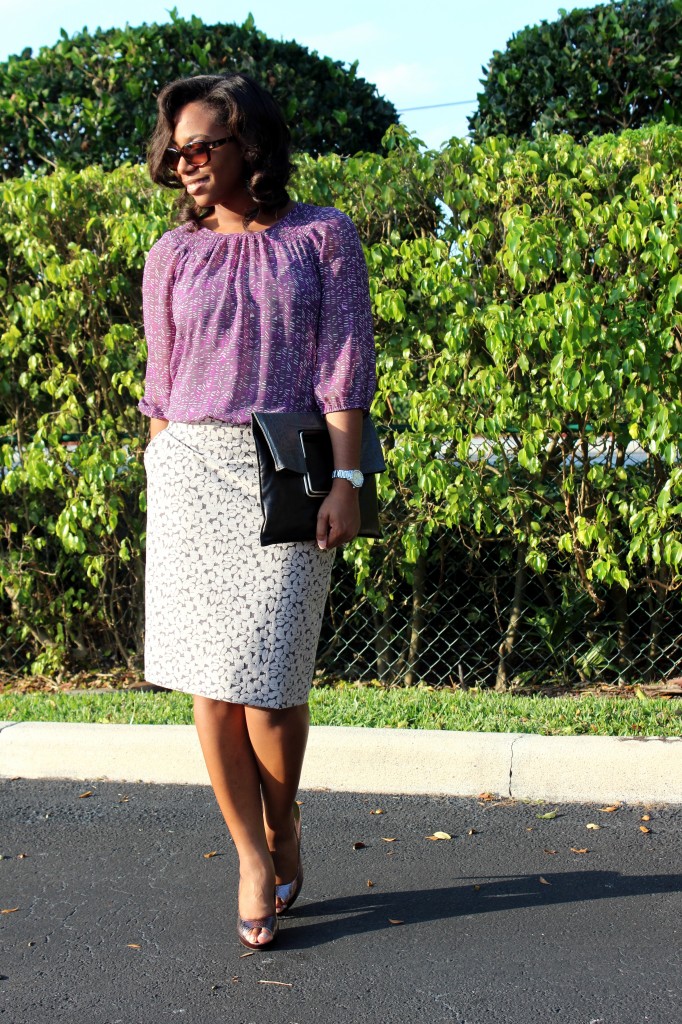 Top: JCrew | Skirt: JCrew | Shoes: Calvin Klein via Macy's | Clutch: Express
Hi! For those of you who haven't met me yet, my name is Typhanie Stewart. I blog regularly on My Garments of Praise, but I'm excited about blogging twice a month here too on MoMoMod!
I'm trying something that I don't normally do which is pattern mixing. (I've noticed that Chandra does a great job at coordinating patterns, textures, and colors, but I suppose I'm still a novice compared to her. I'm looking forward to learning a thing or two around here!) I originally bought the top and skirt at the same time with no intention of wearing them together, but I threw them both on and voila! It seems like they are getting along quite nicely, don't ya think?
Just as a warning: I can be a little goofy, quirky, and random at times while blogging, but as we get to know each other more, I hope you won't mind.
See you all same time, same place in two weeks! Feel free to stop by www.mygarmentsofpraise.com to see me more often if you like. Until next time…
4 Responses to My Garments of Praise: Pattern Mixing