So, before I begin this hair tutorial, let me just say……..I didn't know I was making the same face the ENTIRE time. Sheesh! Now that that's off my chest, it's good to be back! When Chandra asked that I post a hair tutorial for Valentine's Day, I begin to think of what I would want to see. Valentine's is romantic. Fun. Lovely. Sigh. So, here we go!
I began with hair/curls from the previous day. I definitely recommend starting with volume in your hair.
So whatever you need to do, blow dry, wavy curls, etc. If you're hair is curly already, you're all set! 

Since my hair does not have a natural wave, I curled my "bangs".
My hair is not cut, so I just curled the shortest pieces of my hair in front.
I then secure my hair in a ponytail, leaves out the pieces that I just curled.
I personally think  leaving it there is pretty, but I'm not quite finished!
I take my ponytail and twist it up into a side bun.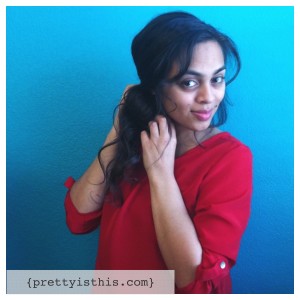 Pull, twist, and secure, and you're done!
Now you have a soft and romantic updo for your Valentine's evening out!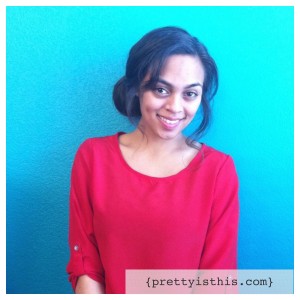 Oh, and you can add a cute headband too!
I added my pearl headband, because in mind, pearls are of ultimate romance. Teehee!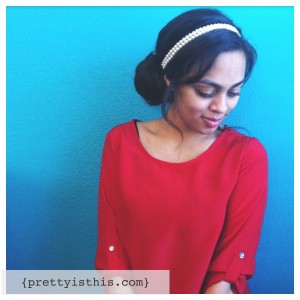 Happy Wednesday, and have a lovely Valentine's Day tomorrow!!
If you have any questions, leave them in the comments.
 Stefanie
My blog: Pretty Is This

Instagram: @prettyisthis
10 Responses to Pretty Is This: Valentine's Hair Tutorial