I was initially going to go for a typical red and black look when I realized I would be posting here on Valentine's Day. But, at the last minute I decided to go for a softer light pink and cream look instead. Caught you off guard, didn't I? I know I did. I even surprised myself.
My pics look kind of gloomy; my apologies. The sun goes down pretty quickly during this time of year in Florida which makes it difficult to take pics after work. Nonetheless, I hope the gloom doesn't dampen the love in your air. I couldn't stand to be the one responsible for that.
On a brighter note, I'm happy that you are reading this post because you'll get to meet a big part of me today! (I'm quite enjoying getting acquainted with you all. I hope you don't mind me too much either.) Without further ado, I'd like to introduce you to MY valentine! My husband, Dwayne. Isn't he cute? I just love him.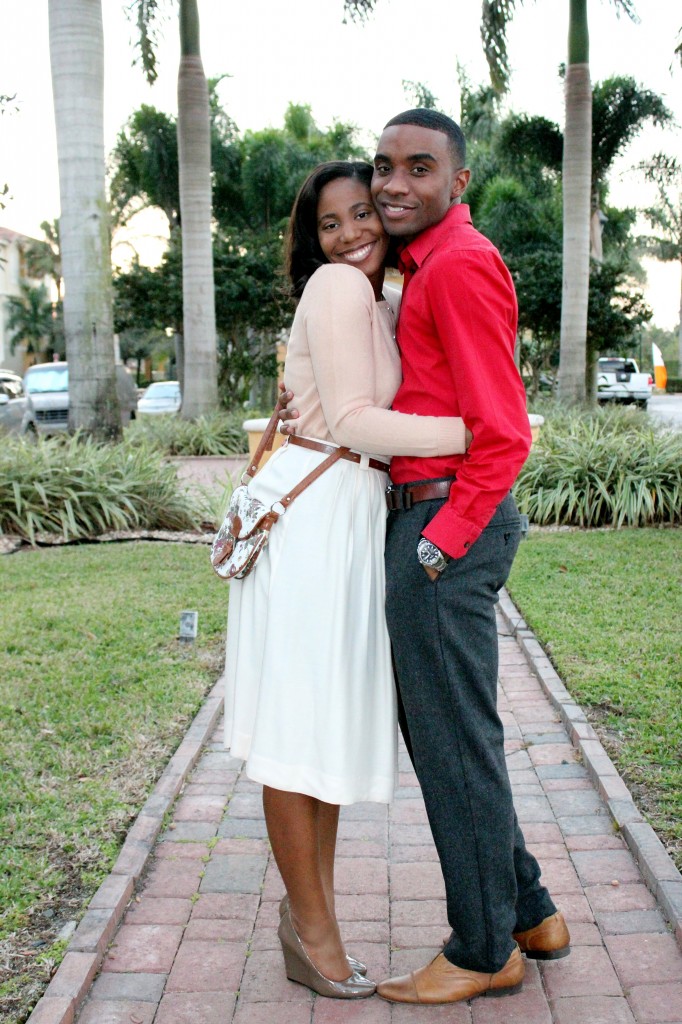 If he looks tired, that's because he was. But whether he's tired, busy, upset, or stressed, he still makes time to take photos for me. The tripod takes the pressure off from time to time, but he's still my #1 photographer!
Happy Valentine's Day to you all! I hope you have a joyful evening with the people you love the most.
xoxo,
Typhanie
My blog: My Garments of Praise
8 Responses to My Garments of Praise: Happy Valentine's Day