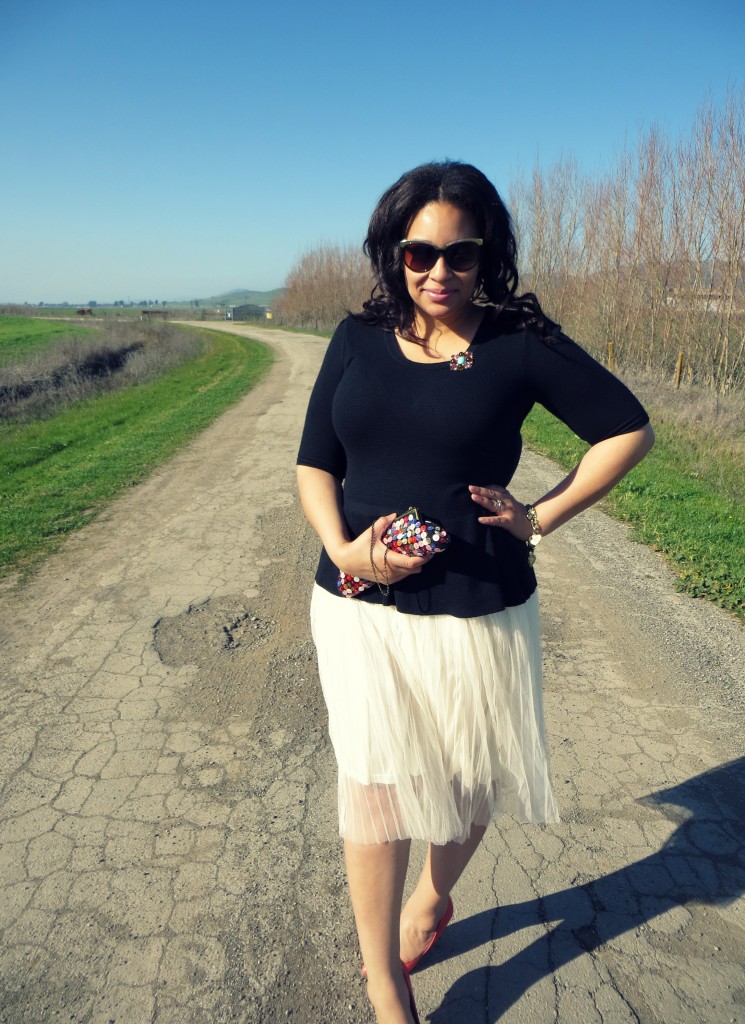 Wearing tulle skirts can be tricky. I always feel like I'm treading thin ice when I wear one (I own a black one and I don't wear it very often); I mean, a 28 year old woman darting around in a tulle skirt doesn't seem a tad bit off to you? Maybe  it's because when I think tulle I also think tutu and my hips don't need to be in a tutu. When I found this tulle skirt on Ruche I decided to take a risk, buy it, and of course wear it.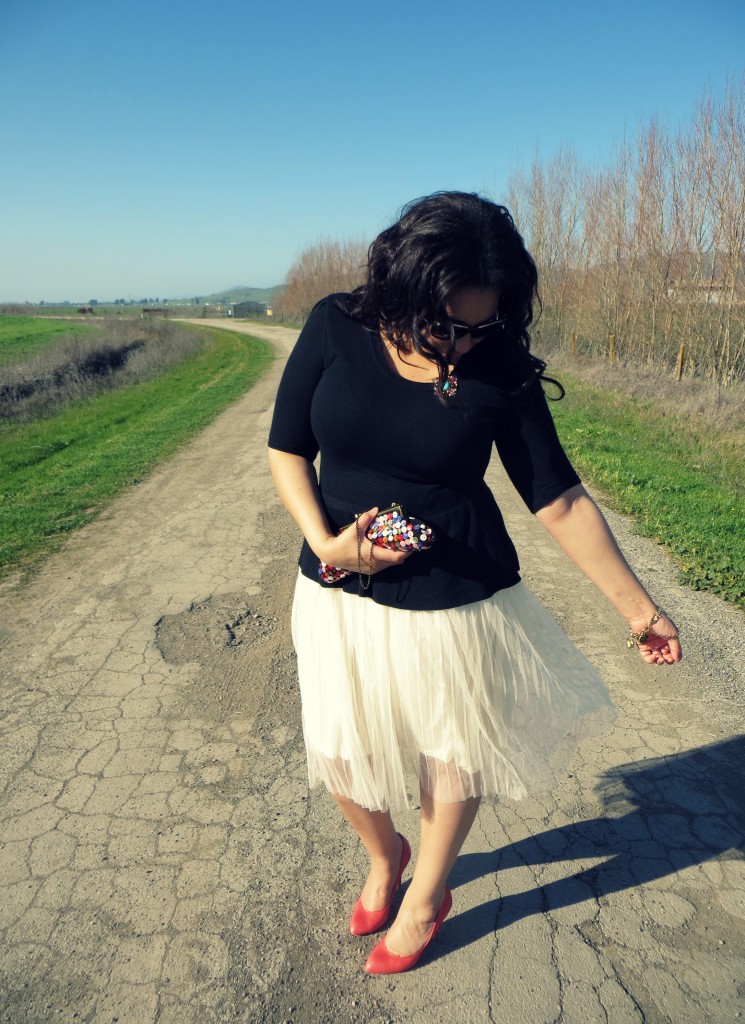 The other risk I took? Wearing my hair down. ARGHHHHHHH. When I wear my hair down I can feel it growing bigger and bigger by the second and all I can think of is "The Circle of Life" song because my hair starts to look like Mufasa (Nants ingonyama bagithi Baba!!!). Late last year I bought this clipless curling iron on Amazon for $50 and when I do attempt to curl my hair I use it. That thing is tricky, though, and I actually gave myself a terrible burn near my wrist!
See this lovely scenery? This is near my mother and father in loves home. I love visiting them because it remind me of my own home back in Delano. Cows, squirrels, the smell of manure and alfalfa…I love country living.
This is their nice lil' pond in the front yard.
This button purse has been in my possession since 2003. It was my second purchase on eBay.
Your thoughts? Do you own a tulle skirt? Does your hair look like Mufasa's? Do you prefer the city or the country?
Linking up with: Plane Pretty Watch What I'm Wearing What I Wore Wednesday Look What I Got
wearing: Ruche tulle skirt (similar), Target peplum top (similar), DV Dolce Vita heels via Goodwill (brand new!), button clutch purse, Betsey Johnson charm watch, vintage brooch, dollar store sunglasses. 
Here's my Style Showcase Link Up (number 2!). Thanks for participating last week. Here are the rules.
1. Add a link to a blog post featuring your own personal style.
2. Be sure to reference MoMoMod in that blog post using a link or the button (below).
3. Please make sure you hop around to the other blogs and check out their blog posts. Make sure you leave a comment!
27 Responses to Sunday Morning Best and Style Showcase Link Up