After glancing at some of the photos from London Fashion Week F/W '13, I became an instant fan of Burberry Prorsum and the looks that were showcased on the runway. David Bailey seemed to revisit classic looks that weren't too revealing or outlandish for the sake of "fashion". While most of us won't be able to afford any of the items in the ready to wear line this coming fall, we can definitely look at the runway looks for inspiration.
This is definitely something I can do NOW, no need to wait for Fall 2013. I've got one or two oversized sweaters hanging in my closet and a similar skirt that I have NEVER thought about wearing together.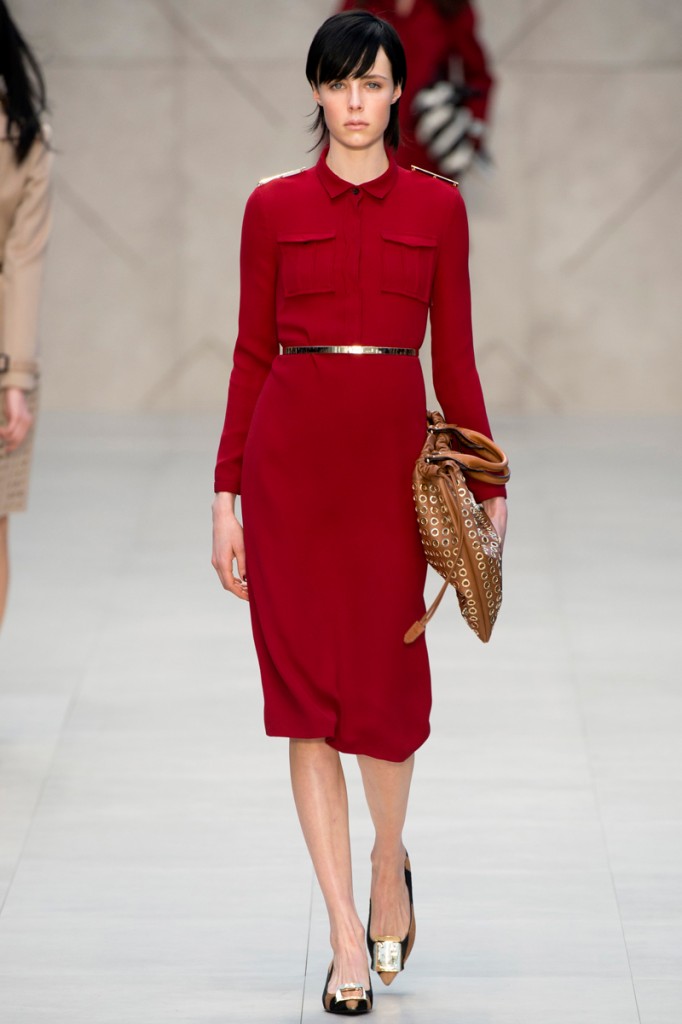 I think this might be my favorite look from the show. The length of the dress, the color, the pockets, the belt…all of it is perfect.
These sweaters! I love how comfortable they look.
This monochromatic burgundy (I refuse to refer to it as its trendy term, oxblood) ombre look is definitely something I'd like to try.
This past fall it was all about trenchcoats with leather sleeves. It looks like animal print will be all the rage this time around.
What are your thoughts? Do you like these looks? Do you even care about fashion week (I admit that I couldn't care less…I just stumbled across several of these photos while wasting time on Pinterest)? Did any other designers catch your eye?
15 Responses to 4 Modest Looks from Burberry Prorsum Fall 2013