With Fashion Week recently ending in NYC and starting up in London this week, the internets are alive and well with tweets, Instagram photos, pins, and blog posts referencing fashion as seen and styled on the runway.
I'm not a slave to fashion. I'm not a fashionista. Why, I'm not even a fashion maven!
I take Fashion Week with a grain of salt. Fashion has rules that can change from one season to the next. One year you can wear white after Labor Day, the next year you can't. One year you're allowed to mix a myriad of prints, four months later people question why you're wearing stripes and polka dots (or if you're my mama you always question stripes worn with polka dots). Soon magazines and blog posts will be telling you to rid your closet of all of those oxblood clothes you bought because , "Vogue said so!" in order to make room for the next trendy color. #aintnobodygottimefordat
But style? Oh, your own personal style allows you to interpret fashion any. way. you. want. to.
Style is personal. Style bends rules. Style is a bit more versatile and fun. I've been inspired by a few different ladies on Instagram and of course I'm going to share them with you! (Instagram Edition Episode 1)
@BridgetteNicole: Her layering is pretty much all kinds of fabulous. The denim shirt. The cardigan. The fur stole. The belt. Yeah, I'm loving it. You can check out her blog here.
The blogging buzz words: remixing, shopping your closet. Let's just cut to the chase and call a spade a spade: wearing the same thing more than one time and even different ways every time. I've done it, you've done it, and when Michelle Obama and Kate Middleton do it IT'S ON THE FRONT PAGE OF "FASHION" NEWS. @robertacontreras models what Pentecostal girls everywhere do all the time–wear an article of clothing from Sunday morning church service to Sunday evening church service. Look number one can even be worn with flats for a day time look. Nice going, Roberta!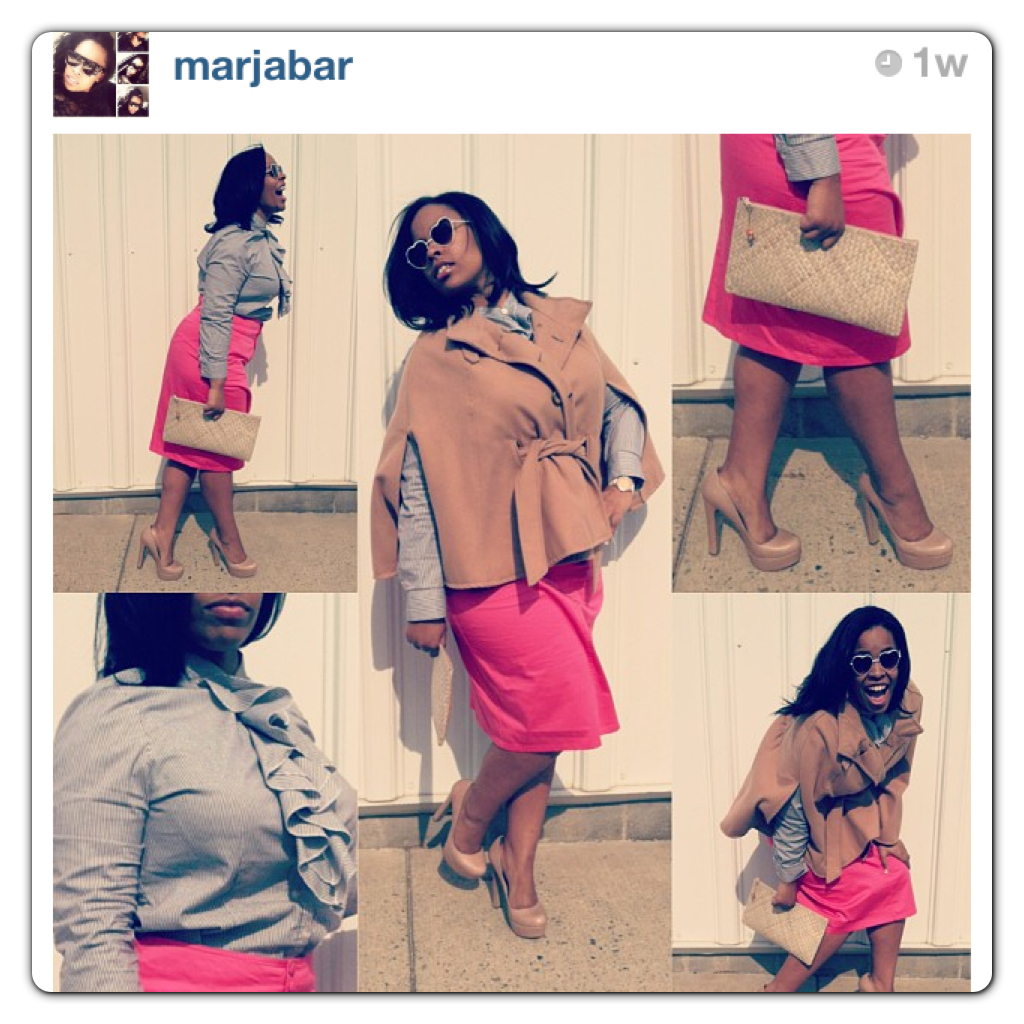 @marjabar is clearly enjoying herself, right?! A contract attorney has gotta have some fun! In her own words, " I strive to disprove the myth that dressing [modestly] means tacky and homely. You can be cute, modest, and fashionable all at the same time." Amen.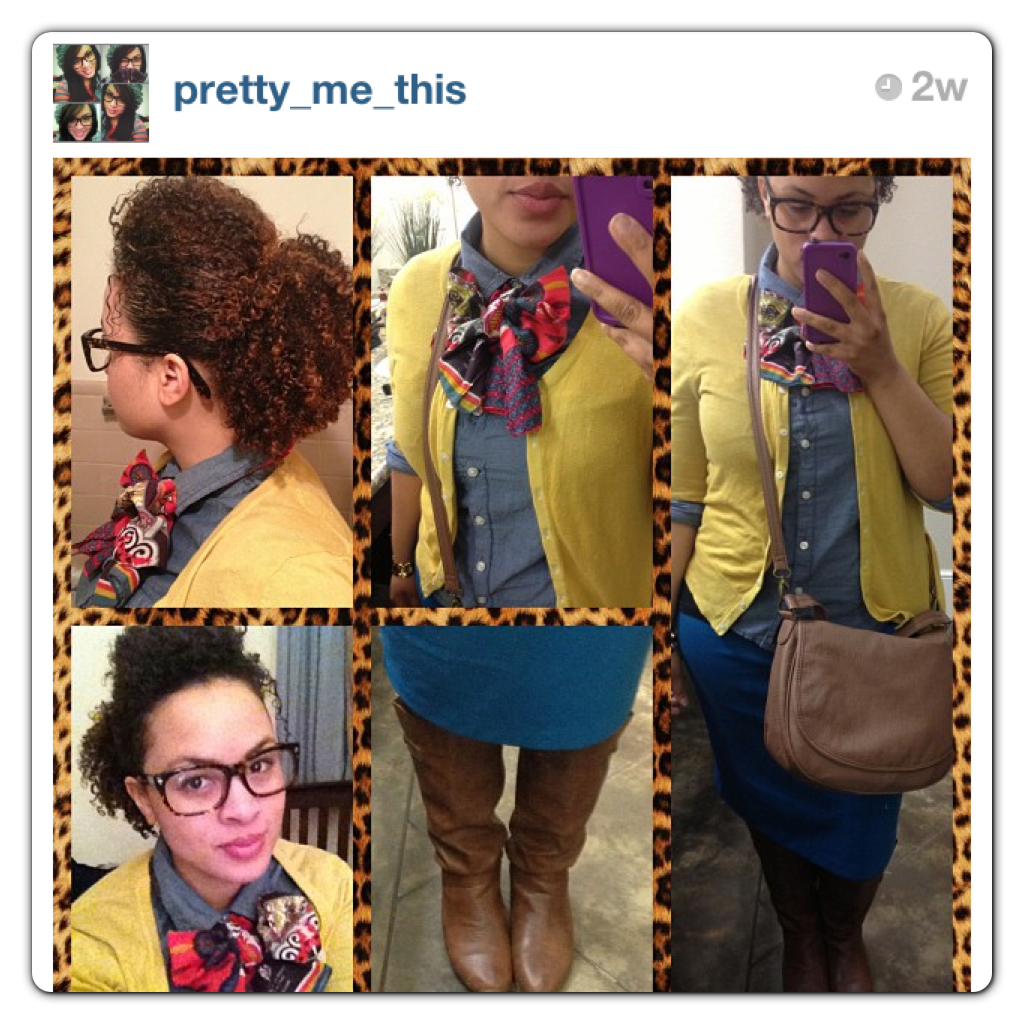 Sheena (@pretty_me_this) could have definitely walked out of her house wearing her outfit sans scarf turned bow neck tie, but adding that scarf added some colorful pizzazz to her outfit.
Where do you stand on the fashion vs. style "debate"? Did you keep tabs on the various shows at fashion week? Do you even care?
How would you define your own personal style?
Follow me on Instagram: @moremodernmodesty and use hashtag #momomod to share your personal style with me.

2 Responses to Modest Inspiration: Instagram Edition Episode 2