Salvation Army tends to have a "Moonlight Madness" sale (50% off everything) on the third Friday of the month, and last month I bought this green skirt and planned to list it on eBay because it was too big.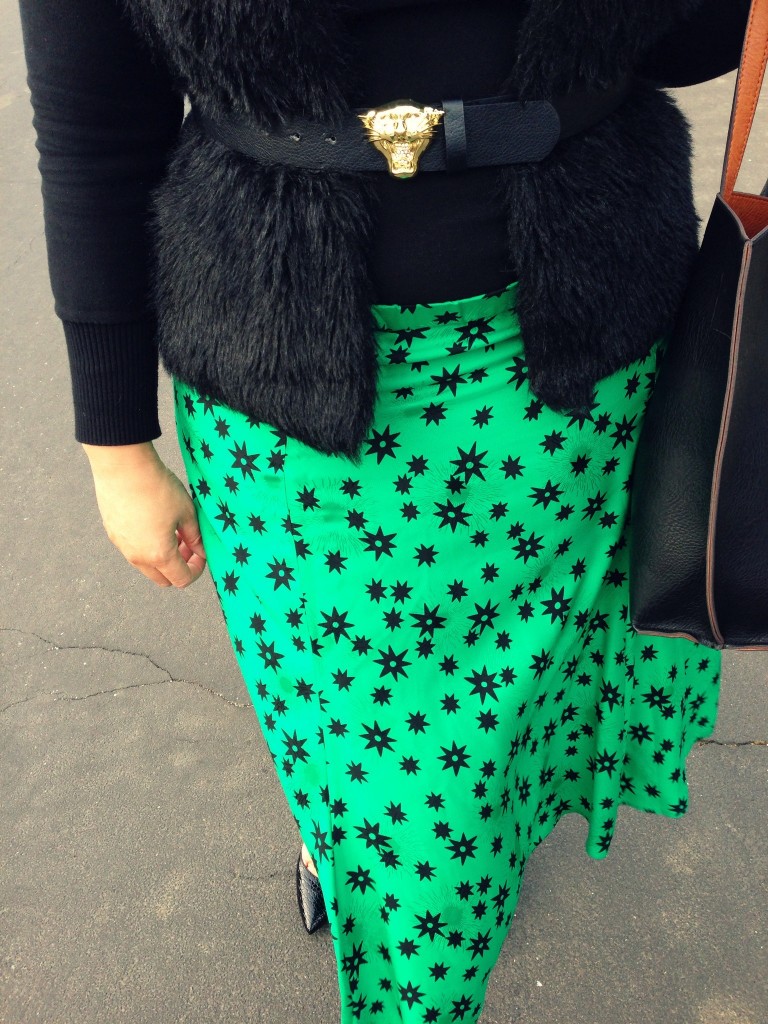 As I was getting dressed for church yesterday I panicked because I thought I was going to wear a dress, but the dress had some kind of ink pen stain on it, I tried on another skirt and it didn't look right, and an entire sequence of first world problems ensued. In a hurried fit of desperation I yanked this dress out of my to-sell-on-eBay pile, threw on a black shirt, and a belt and was off to Sunday morning church.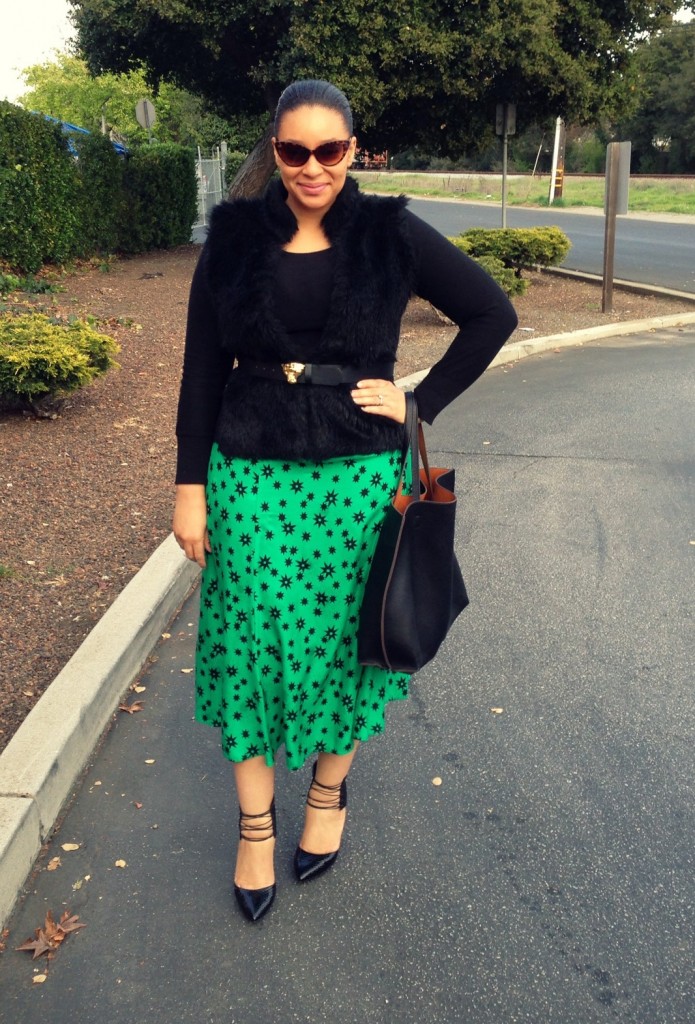 I didn't want a repeat of Sunday morning madness, so I wore the skirt again to Sunday evening service. I made some adjustments: I wore a black knit dress underneath (since the waist of the skirt was too big, I figured that if the skirt fell off during church I'd be safe..ha!!), safety pinned the skirt in several different spots because the waist was falling to my knees, I wore a different belt, and added a faux fur vest. Oh, and I changed my shoes.
When we got to church (morning) a friend pointed to my skirt and asked if I wore green for St. Patrick's Day…I didn't, but my green skirt was all kinds of festive.
So, this skirt is no longer going on eBay, but I am going to take in the waist and I shall be good to go!
Wearing: thrifted skirt, Victoria's Secret dress as a top…last worn here…since then I ripped off the turtle neck part because it fell apart after several washes…boo, faux fur vest from Macy's (old), H&M belt, reversible tote bag (black/cognac) from Francesca's ShoeDazzle shoes (have you seen their updated site and shoes?! I'm impressed.)

Linking up with: Plane Pretty Watch What I'm Wearing What I Wore Sunday
21 Responses to Sunday Morning and Evening Best