You know what I've been doing in my spare time? If you guessed planning a 10 year class reunion, then you are absolutely correct!
I was elected president of my senior class and I have the great honor of planning our class reunion. SIGH.
My friend Suzanne (vice-president!) and I have been texting, emailing, calling, and fundraising for the past several months.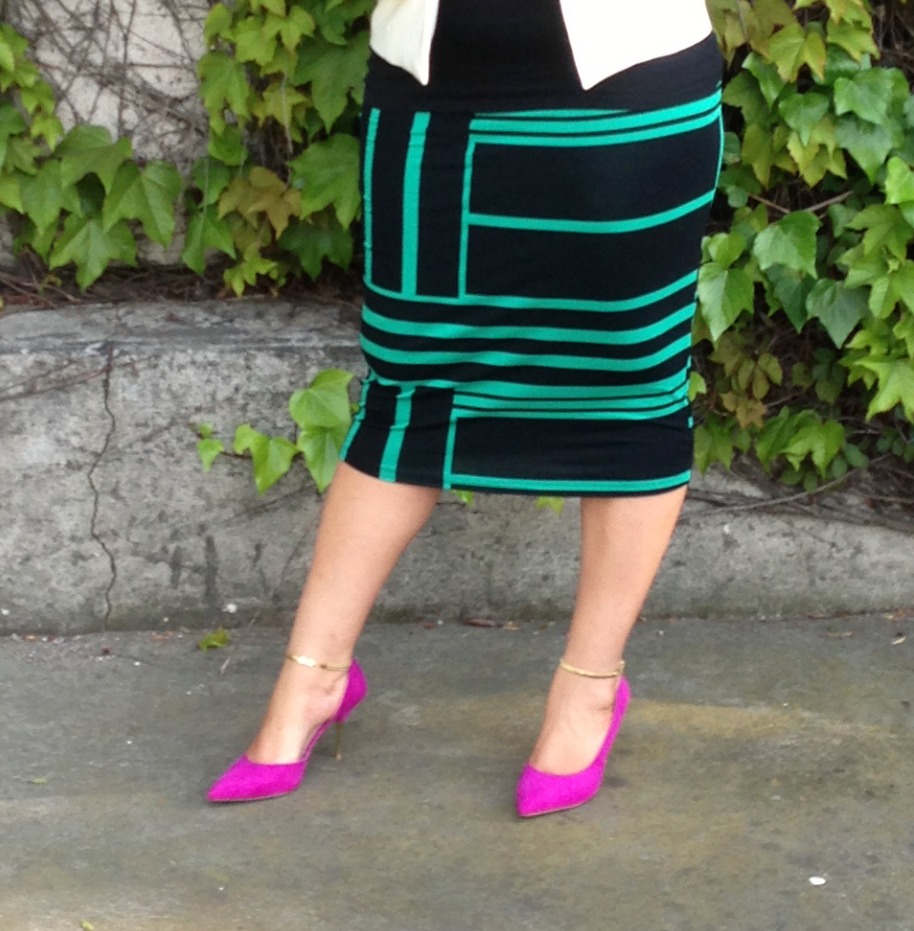 There's so much work going into this shindig that I really feel like I need to add this task to my LinkedIn profile; it's like a part time job!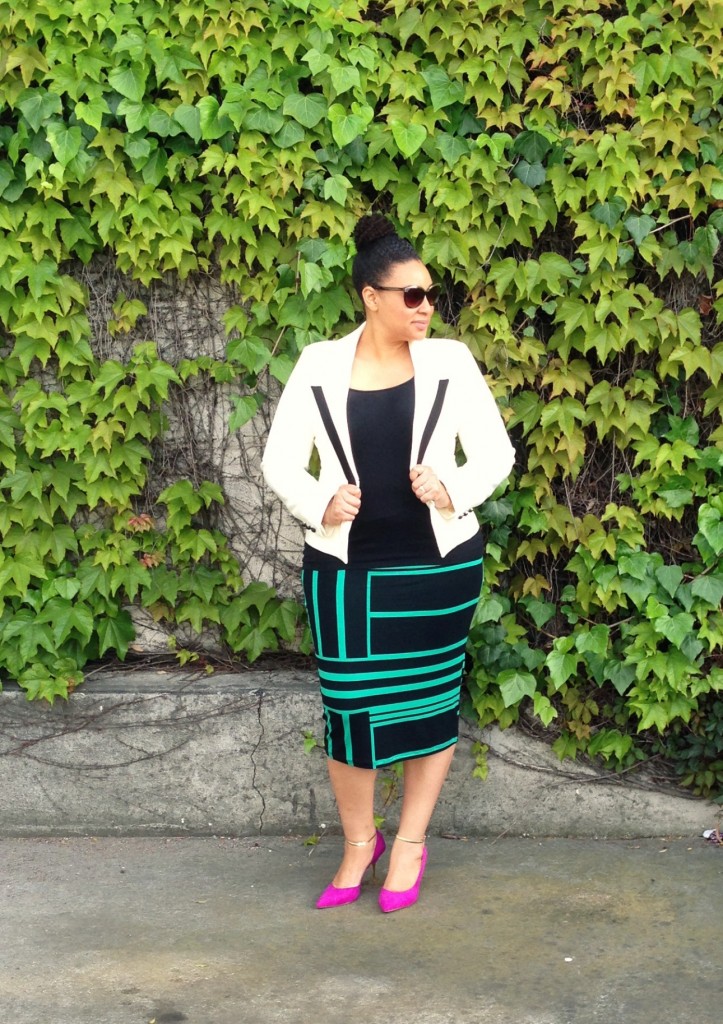 This skirt is another one of my ASOS  purchases. I love the comfy jersey knit material and he comfortable elastic waist band; the fact that the skirt falls a good 2 inches below the knee ain't bad either!
I've got Instagram set up for the blog and I've had  several ladies tag their photos with the hashtag #momomod. I figured it was about time to share a few of those photos in a blog post. (Some of these I found using the hashtag #sundaybest.)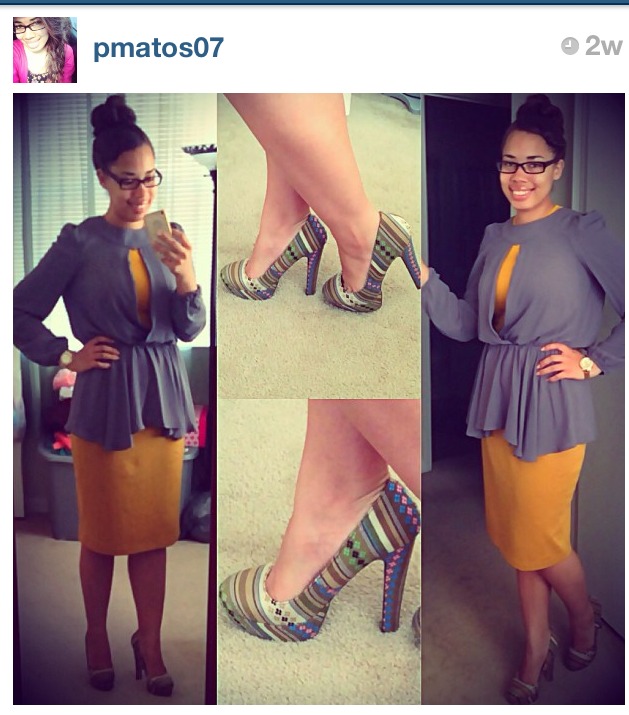 I like how @pmatos07 took a potentially cleavage baring top and wore it over a sleeveless dress; she killed two birds with one stone. Nice.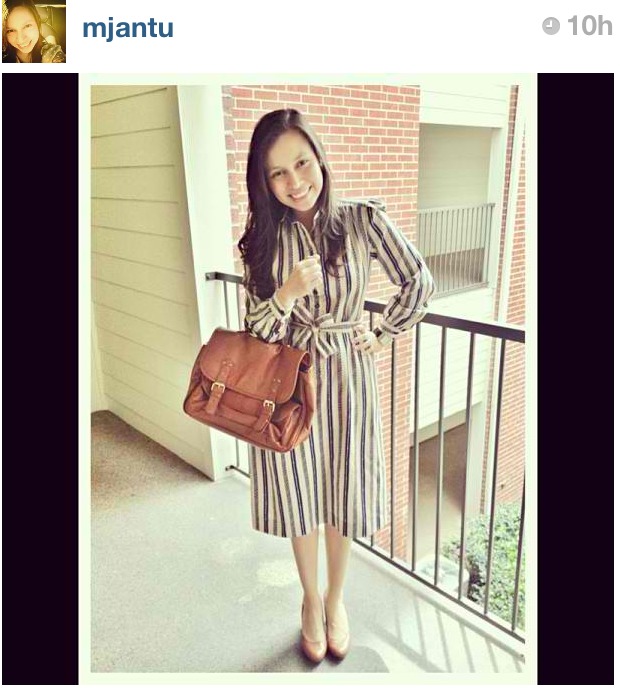 I just love how comfortable @mjantu looks! The stripes are flattering and her shoes and purse complement the dress perfectly.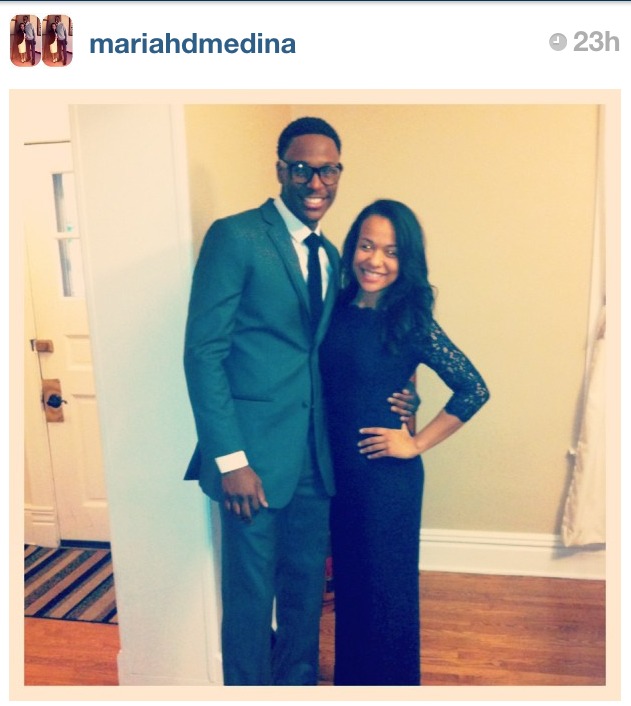 @mariahmedina is a senior and this weekend she went to prom! I'm a fan of lace and this black lace column dress seems to be the perfect choice for prom.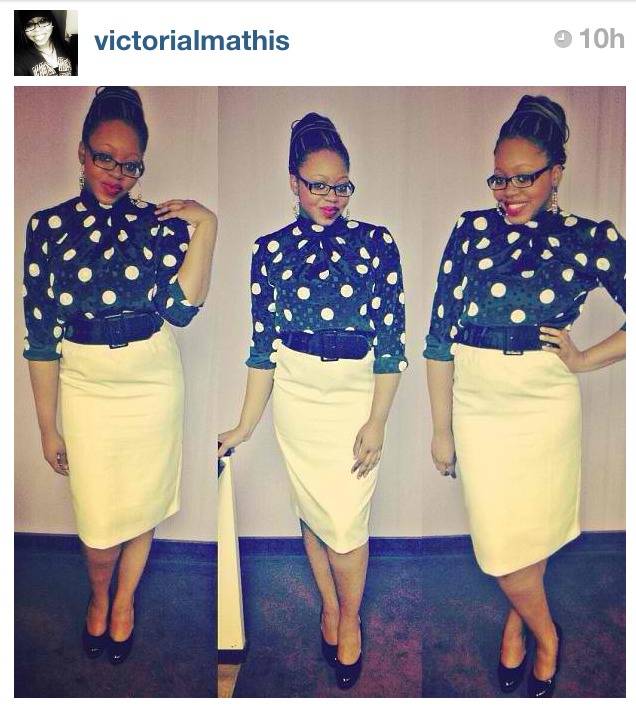 That blouse! @victorialmathis' style is definitely one that I plan to imitate and soon!
Sisters @trishcontreras and @robertacontreras are pictured here with a friend; I just had to show off three ways to wear stripes!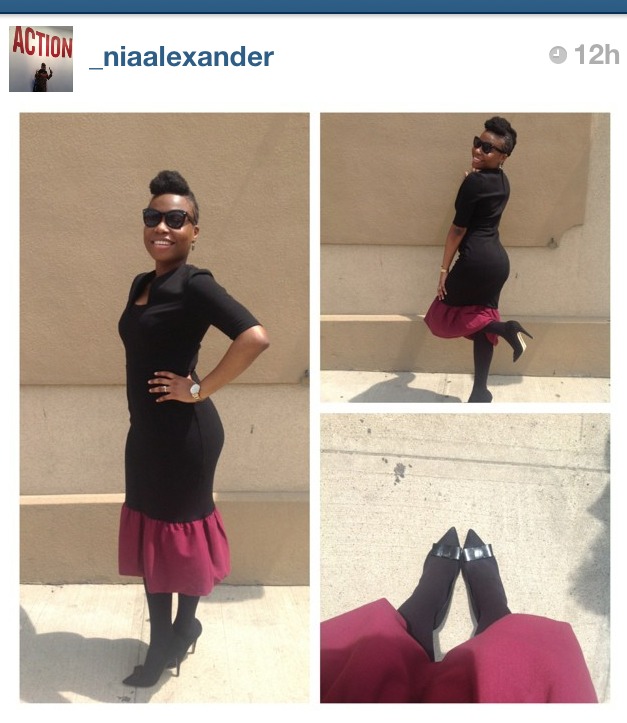 I'm not sure if @_niaalexander added the maroon portion of her dress or not, but can we agree that she looks all kinds of awesome?!
Thanks for sharing your photos with me, ladies!

6 Responses to Sunday Evening Best