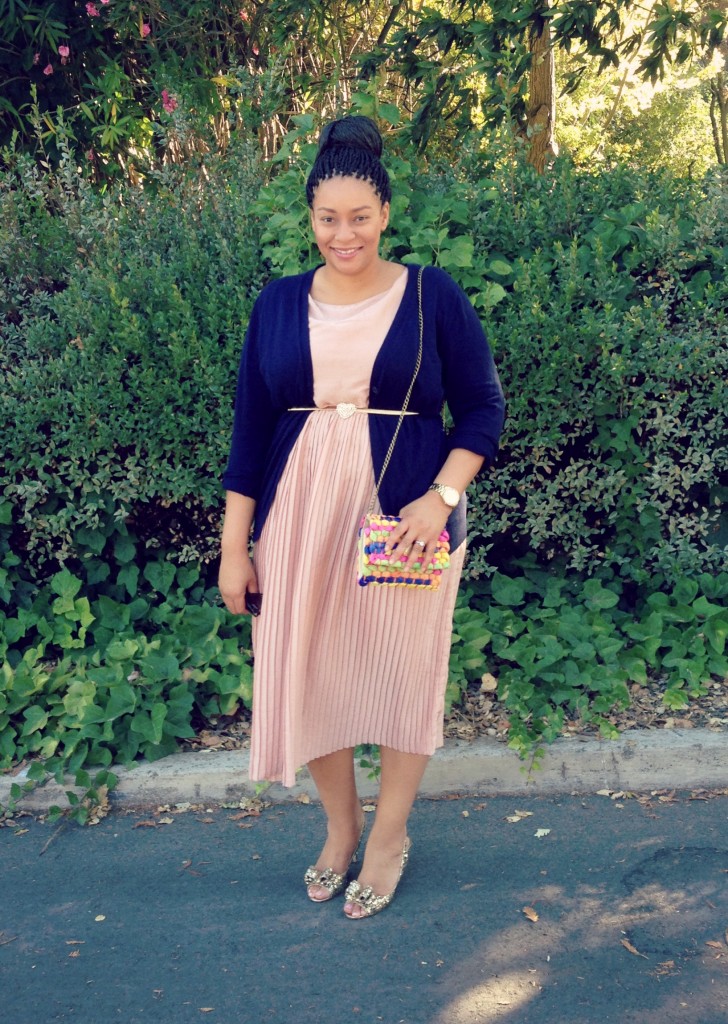 Here's some truth:
It seems like every year I go through this bouts of "Hmmm…should I continue blogging?" The blogosphere is so saturated with style blogs these days that it's enough to make your head spin! So, I go back and forth and forth and back. Argh!
A few weeks ago two young ladies from my church put a clothing sale together, so several of us got together on a Wednesday night after service and sold or traded clothes. My beautiful friend Annaliza had this H&M dress in her pile of goodies and I traded a polka dot top I had for this dress. The dress has Grecian style sleeves (near the elbow, but a slit from the shoulder to the hem of the sleeve) and I figured I'd just sew up the sleeves. Well, after putting the dress on to wear to a baby shower on Friday I realized that the sleeves were very unflattering on me. I didn't have time to remove the sleeves, so a cardigan was the easy route. The other easy route was simply wearing this same outfit to church Sunday night. When I wore the outfit Friday night I wore J. Crew Emery flats (LOVE).

You'll also realize that I've gotta new hair-do; I got tired of messing with my hair, soooooo I got Senegalese twists last Wednesday. I used to have my hair braided every summer (and many times year around) until four or five years ago. I don't plan on leaving them in too long, but not having to do my hair for the next few weeks will be GREAT!
Wearing: H&M pleated dress by way of trade, Gap cardigan, F21 belt, Kate Spade Charm heels by way of Poshmark (last seen here), handmade purse I purchased from the island of Saõ Miguel while vacationing in the Açores
Linked Up: Plane Pretty
16 Responses to Sunday Best: Traded Dress