Black, white, purple, pink. Big and bold. Small and dainty.
Nope, I don't discriminate when it comes to polka dots. I love 'em all.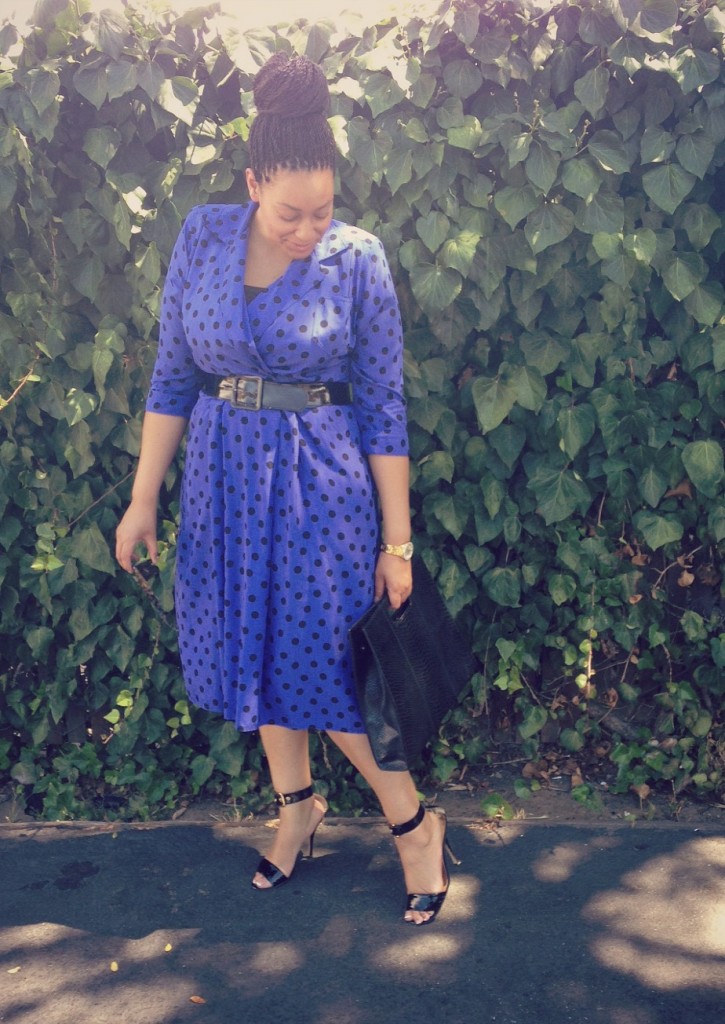 I spent this week thrifting like a maniac (all over the Bay Area). I resell items on eBay and Poshmark, but this week I was trying to find vintage dresses for…ME! I've learned to never go by the size listed on vintage clothing. Typically the vintage size is smaller than the modern size, but this time around this particular dress was marked petite and, well, ya'll know I am far from petite.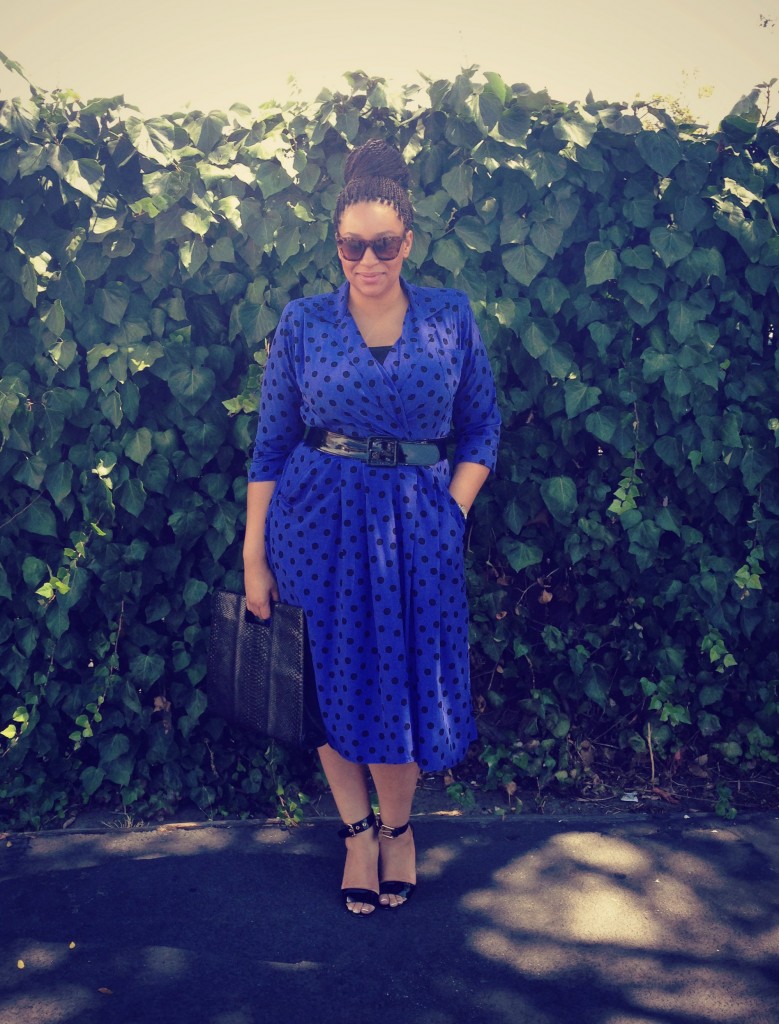 After scurrying into a fitting room to see if this bad girl would be mine, I wanted to twirl around in Savers after I realized that the dress fit! I scored the clutch handbag at Goodwill and I figured it'd go nicely with the dress (once I got home and posted it here).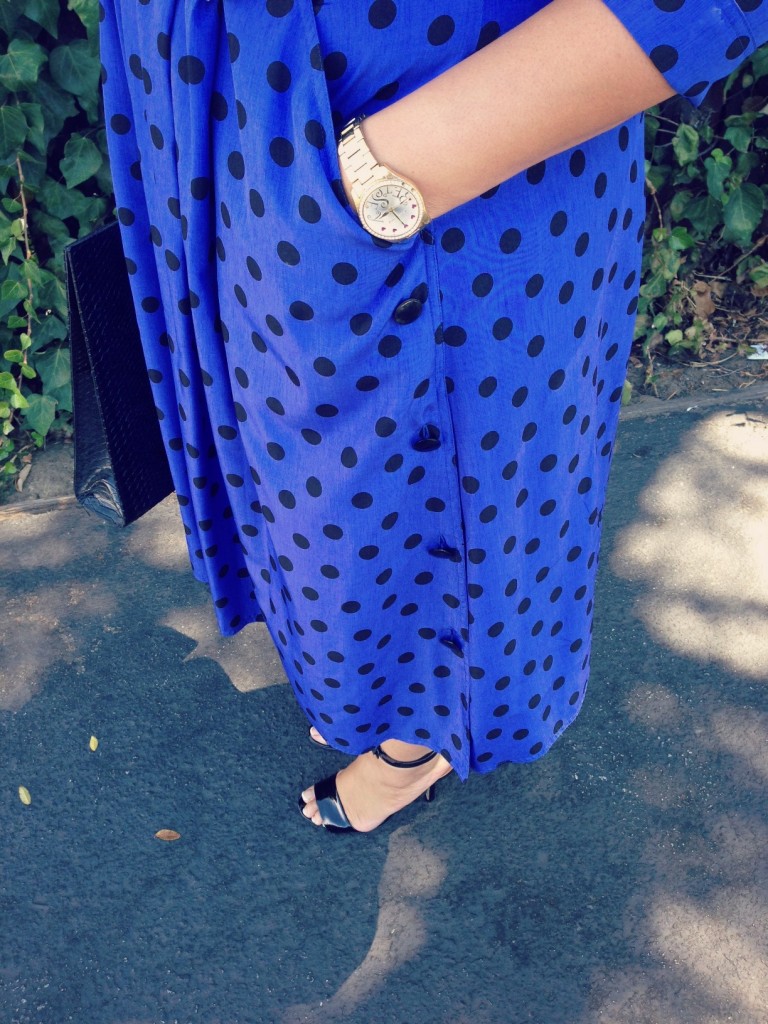 I usually yank out the shoulder pads, but this time around I kept them in. This dress just reminds me that nothing is new in the "fashion" world. This is definitely an 80′s dress and it is most definitely inspired by the 1950s. And did you know that 1950s polks dots were inspired by 1920s Minnie Mouse? There is nothing new under the sun (Ecc. 1:8).
I got an email asking me how I'm able to buy my vintage dresses and clean them so quickly. Yes, I do wash and/or dry clean the stuff I get from thrift stores. For most of the dresses I buy I either hand wash them with baking soda and light detergent or toss them on delicate cycle (cold/cold) in the washing machine. I also air dry, but this time around I didn't. I washed this dress this morning before church in the washing machine and then tossed it in the dryer on delicate cycle for 20 minutes.
Happy Sunday!
Wearing: Vintage thrifted dress, old rando belt, old Guess sandals, thrifted clutch bag
Linking Up: Sunday Style What I Wore
18 Responses to Thrifted Sunday Best: Yes! More Polka Dots!