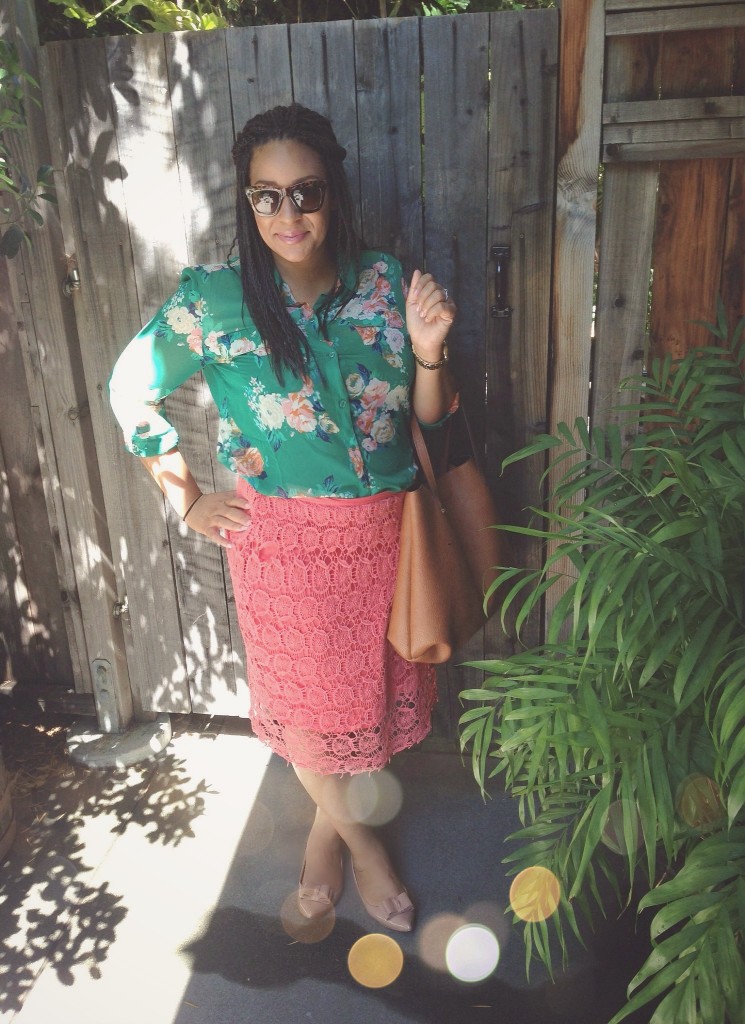 Our one year anniversary was yesterday (check out our wedding here)! Woohoo! One year of marriage bliss. Because the school year just started I knew that we couldn't take some fancy schmancy trip, so I figured that Brandon and I would just celebrate at home. I was wrong. He told me to pack a weekend bag and meet him in San Francisco Friday afternoon after work. To be honest I panicked just a little bit because I had plans to work on my lesson plans, stay late on Friday and make copies/plan, and a bunch of other teacher stuff. I got over it, packed light, and met B in SF around 5:00 p.m. on Friday.
Our weekend was spent in San Rafael in the hotel we stayed at the night of our wedding day, we went to Sausalito, and then yesterday we went to our wedding venue and ate some of our cake on the lawn.
Funny story: Christian, the baker who made our cake last year, said that he'd make us a new cake for our anniversary; we just had to email him. Well, I totally forgot! So when I found out that we would be in San Rafael on Saturday I emailed him and asked him if he could have a cake ready for us. He said yes. Wellll, Brandon had already emailed Christian a week or two ago and requested a cake for us! So, yeah. I basically ruined the surprise. Brandon is always trying to surprise me, but…I ruin things! Booo. At any rate, we ended up with TWO new cakes! We ate some of the one Brandon requested and we just put the other one in the freezer.
Here' a little Instagram video I shot as we cut our cake yesterday: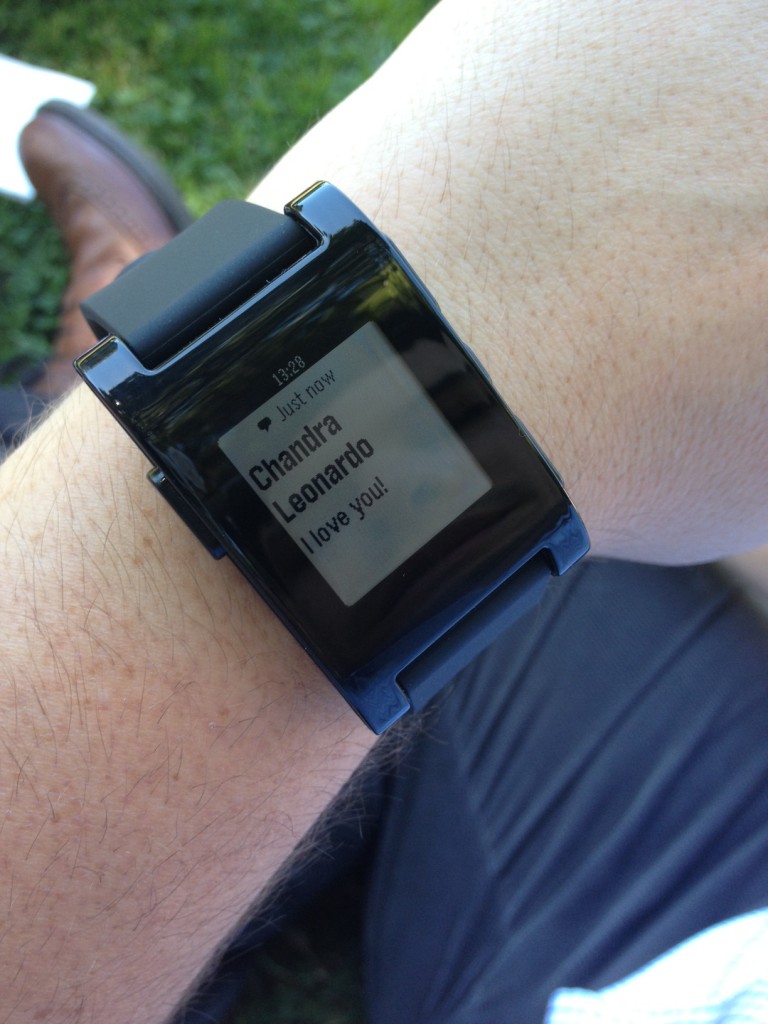 Here's the anniversary gift I bought for Brandon. He's been saying he wanted a Pebble Watch, so I got it. It sends texts and emails from his iPhone to his watch (eye roll), has some other apps, and it's pretty nifty. I sent him the text message as a test. 
Then on the way home we stopped at Facebook HQ to take a picture in front of the Facebook "Like" sign.
Here's to year number two!
Wearing: Old Navy blouse in the first photo and Old Navy top (sold out online, similar here) in the last photo, Mika Rose skirt (last worn here), JCrew Emery flats (sold out, but you can find them on eBay)
7 Responses to Saturday Outfit of the Day