I've gotta hand it to Target. They do an incredible job of making sure that I stay inside the store roaming their aisles longer than I have to.
We had a minimum day today, and it was also the third Thursday of the month!!!! We have minimum days every Thursday (for staff meetings and professional learning community meetings), but every third Thursday our school district allows teachers to leave when the bell rings (1:50).
What does this have to do with  Target? Well, as soon as my bus duty was over, I hightailed it to Target to return an ottoman that I purchased. While I was there I was able to look at all of their new arrivals. Here are a few things that I saw and liked:
These skirts are available in three different prints and are $17.99. They are from the Xhilaration line (juniors sizing), and I tried them on and went up a size for length. The skirt falls below my knees (I'm five feet seven and a half inches tall) and it's comfortable! Sizes XS-XXL Buy here
I blogged about blazers the other day, so you already know I'm a fan. Can you guess why I like this one? If you guessed the mod inspired print, then you are correct! $34.99 SizesXS-XXL Buy here
Target's Fall 2013 line is heavy with prints, and I like the geometric patten on this blouse. I'm also fond of the 3/4 length sleeves and the high neckline. $24.99 sizes XS-XXL Buy here
This is a plus size dress, and it comes in three colors. I saw another lady place one in her basket and she commented that it would go perfectly with her flat brown boots. I agreed! $30 Plus sizes 1-4 Buy Here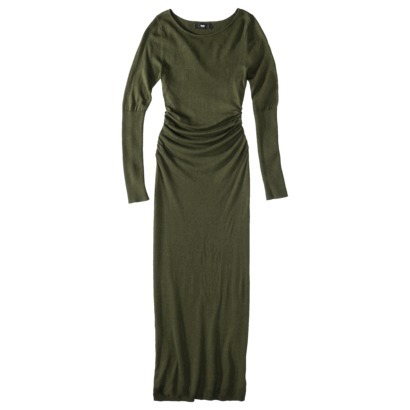 I always wear my summer maxi dresses in the fall by simply adding vests, scarves, and jackets to it. The only drawback to this dress is the side slit (still below the knee); it also comes in several colors. Sizes XS-XXL Buy here
Browse more clothing from Target here.
12 Responses to Modest Clothing from Target