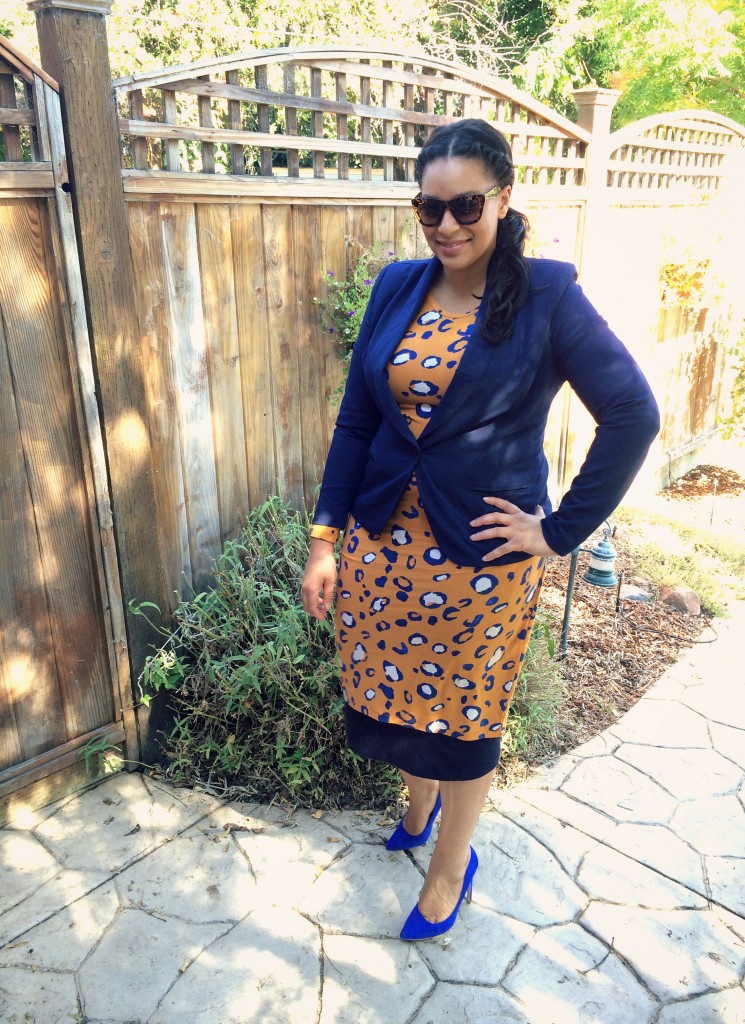 Wearing
When you find a good thing, you hold on to it. Or, in my case, you wear it three times in one week. I wore this blazer  here, and I also wore it twice during the school week. Because it was protruding from my closet, I grabbed it to wear over this Phillip Lim for Target leopard dress for church today. Since the dress was too short (for me) I wore it over a navy blue knit skirt.
Wondering
Why is Costco so great? I've been trying to rack my brain, and I just can't seem to put my finger on it quite yet. We hustled over to Costco after church today because Brandon needed pumpkin pie, and I needed some deodorant. Do you think we left Costco with those two things? Of course not. We marched out of there with chicken pot pies, deodorant for me, deodorant for him, pumpkin pie, sushi, a Burt's Bees gift basket, a Febreze value pack, pita chips, and artichoke dip. Oh! And I ate a hot dog before we left. Between Target and Costco, I'm not sure which of these stores has a greater hold on me.
Happy Sunday Napping!
6 Responses to Sunday Best: Phillip Lim for Target Leopard Dress