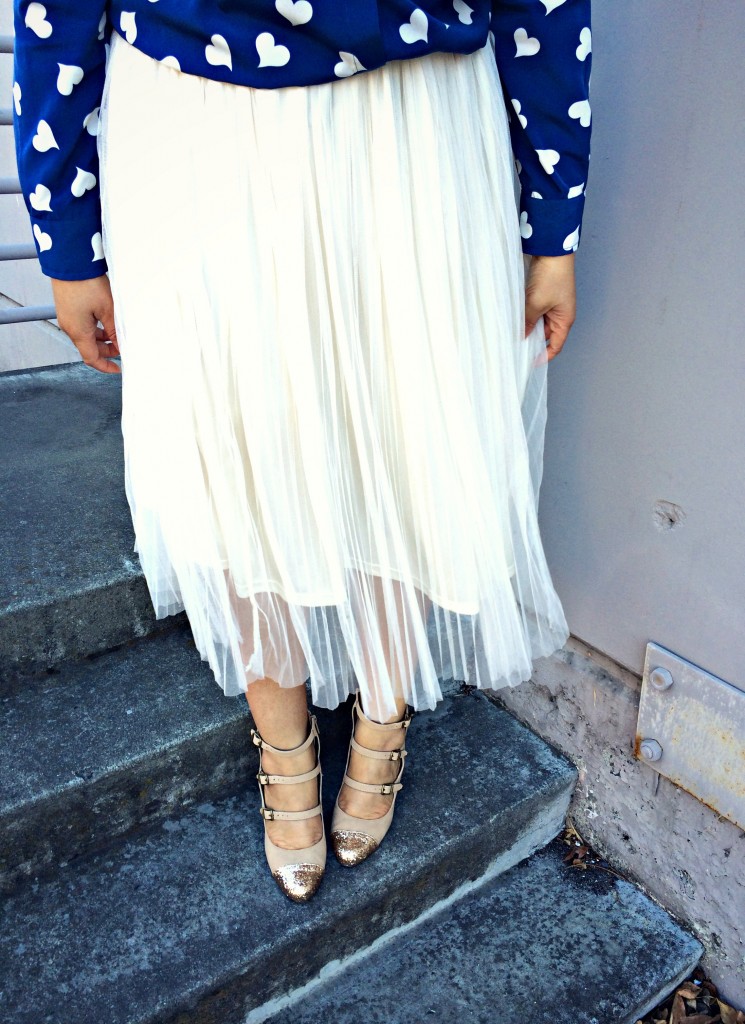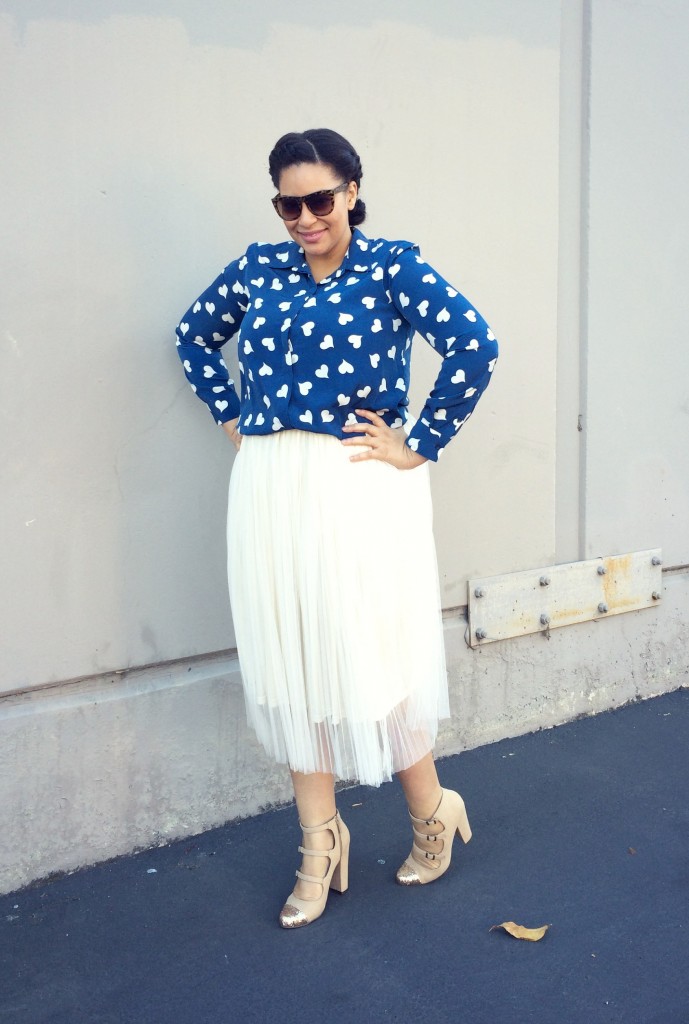 Kohl's sent me a birthday coupon (, so I made a special trip to Kohl's last Friday to see what I could buy myself. I actually bought some skirts over the holiday season, so I had racked up $10 in Kohl's Rewards. I armed myself with the $5 b-day coupon and my rewards coupons and trampled through that store trying to find something. I ended up finding this Lauren Conrad blouse for $8, so it was if it was Free.99!
I go back and forth with tulle skirts. I used to think that tulle and tutu were one in the same. Well, I now own two tulle skirts, and over the weekend I caught myself wondering if I should by myself a poofier tulle skirt. I text my friend Hadassah for some advice and her words were "tutus/tulle skirts are for children". SIGH.
Today is my birthday, so I decided to see if I could pull off this tulle skirt (I tried not to, Hadassah!) before I exit my 20s (I'll be 30 next year). I've worn it once before, and I haven't worn it since that time.
I'm so anxious for my Seattle weekend getaway this weekend. Thank you to all of you who emailed me suggestions about what I should do while I'm there!
Wearing: Lauren Conrad for Kohl's blouse (exact here), Ruche tulle skirt (bought last here, here are some newbies!), Michael Antonio shoes
Affiliate link banner
6 Responses to Modest Style Challenge: Birthday Outfit of the Day