I've been on the search for a denim skirt that didn't look too casual or frumpy. The last denim skirt I posted about was found at Salvation Army on a whim. I have plenty of skirts in a variety textures of prints, but only one denim skirt. I find this to be funny–as a kid and teen I lived for denim skirts (mostly ankle length).
At any rate, I went back and forth about buying this pencil denim skirt from ASOS and finally took the plunge a few weeks ago. The verdict:
Pencil fit (I got my regular size, but because it is so form fitting I think I should have gone  up a size)
It's stretchy
I like the rear zipper
I'm always a fan of dark denim, so I liked this color
Falls at least three inches below the knee. I even had the skirt pulled up really high and it still covered the  tops of my boots!
Because it's a dark denim wash, I like that I can be comfy and casual without looking like I'm too casual for teaching middle school
I've not washed it yet, but like I do with most things I plan to keep for a while, I'll hand wash it and let it air dry.
I'd give it 8 out of 10 stars.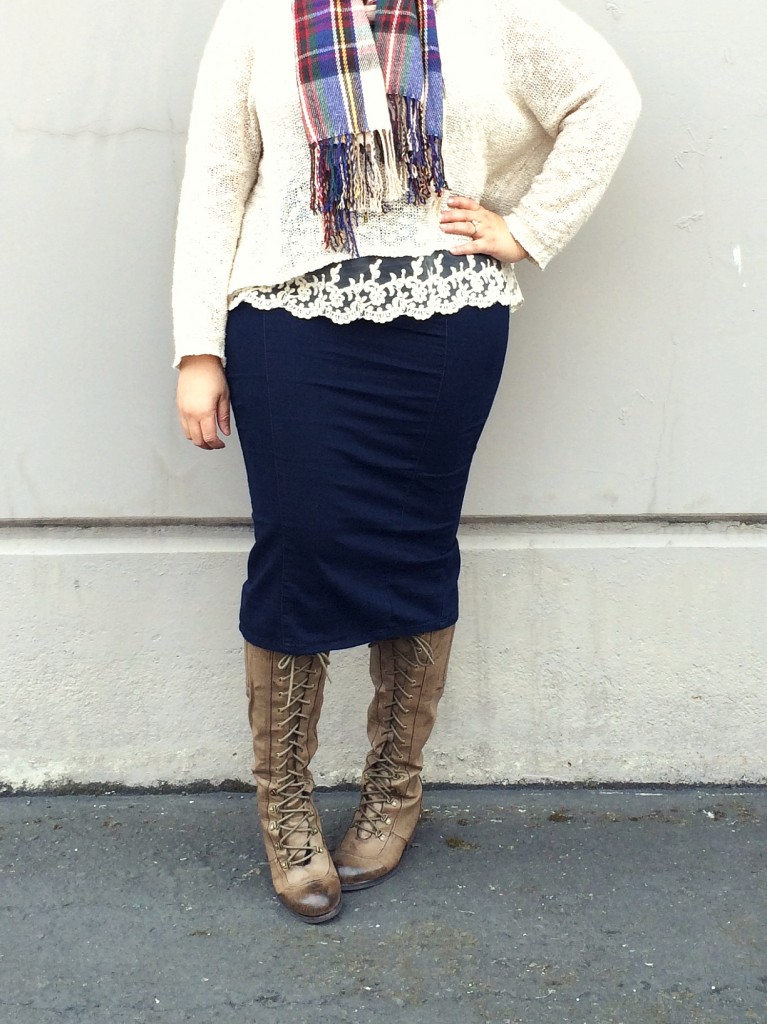 Every time I look at the terrible, blah background in these photos I laugh. I found an empty alley behind a grocery store, so I take these pictures back there after I get out of work. The other day I had a few vagrants and employees of various businesses look at me with interest (or cynicism) as they took their lunch breaks. You cannot take yourself seriously when you've got a tripod set up in a musty alley. Haaaaa!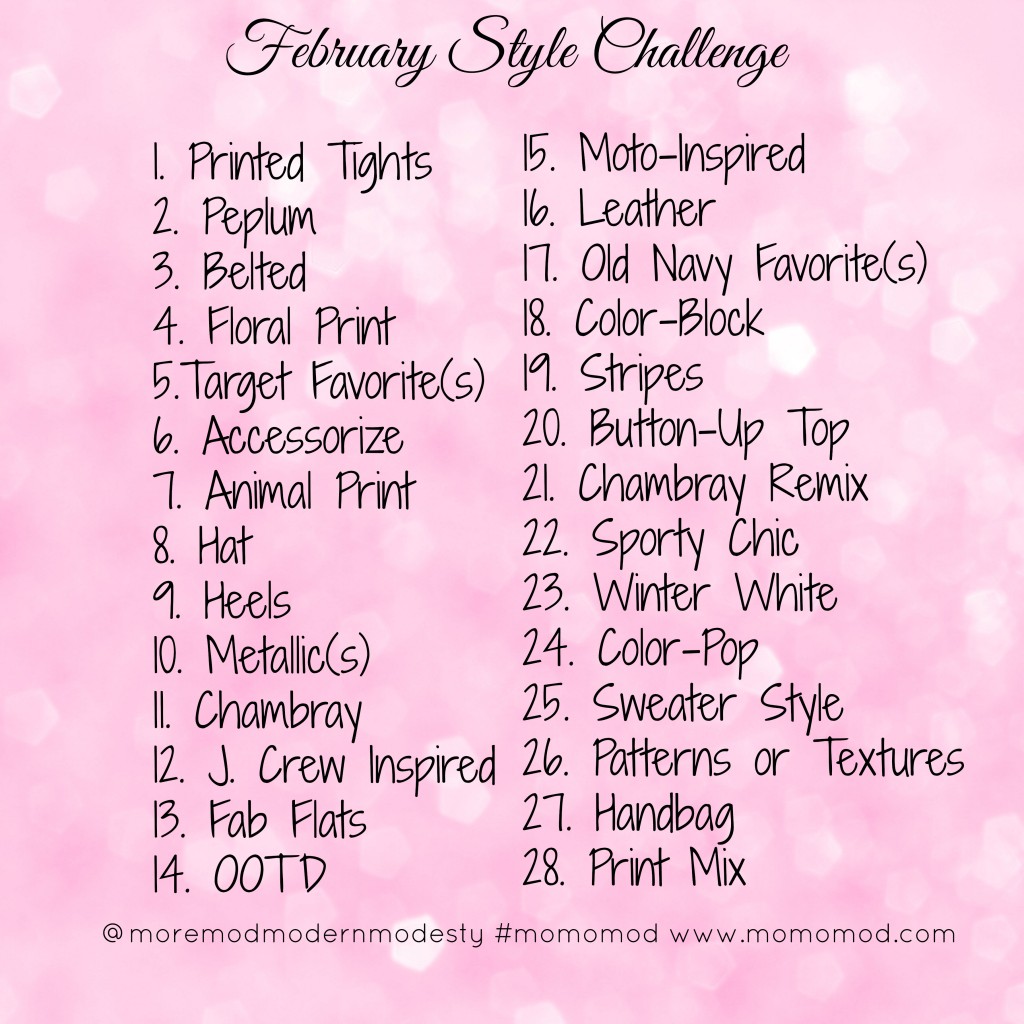 The January Modest Clothing challenge is almost finished, and after some Instagram encouragement I decided to go forward with another one for February. I changed the name to February Style Challenge, but other than that? Everything else is basically the same. I tried to keep it as simple as possible! Join me (us) for any or all of the days!
I'm wearing: Top from Nordstro Rack (recent purchase), Scarf from eBay (Check out these great scarves from Gap), RocketDog boots from Marshall's
Affiliate Links Used in This Post
10 Responses to Modest Denim Skirt and February Style Challenge