You guys know I'm a maxi skirt fan, so when Mimi of MiMu Maxi asked if I wanted to test out one of the skirts from MiMu Maxi's line, she didn't have to ask me twice! She surprised me with this animal print skirt and I was pleased with her choice.
I paired the skirt with my trusty chambray top and a vintage cardigan today, but I know that I'll be able to play with this skirt and come up with a variety of different ways to style it. Off the top of my head I think of wearing it
with my Ports 1961 blazer and a pair of black ankle booties.
with an oversized navy cable-knit sweater and red pointy-toed flats.
with a fuschia blazer with brass buttons, a chunky infinity scarf, and, cognac boots.
with a black dress and top it off with a belt.
as a pencil skirt
The great thing about MiMu maxi skirts is that you can dress them up or down. They are comfortable to wear anywhere and anytime. The next time I travel I plan to wear this skirt because it will be easy to roll up in my suitcase (or wear on the plane/in the car) and it will be easy to pair with some easy breezy tops.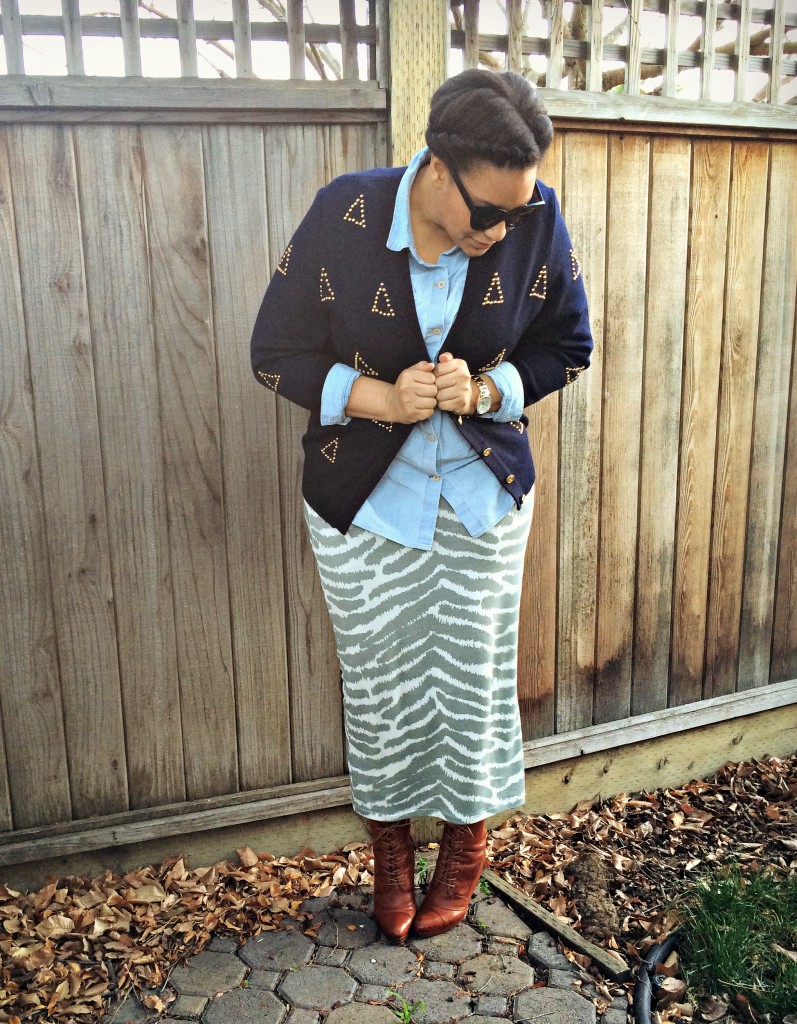 Be sure to visit the MiMu Maxi website, Instagram, and Facebook page!
I'm wearing: a vintage cardigan, a GAP chambray shirt, and this c/o MiMu maxi skirt