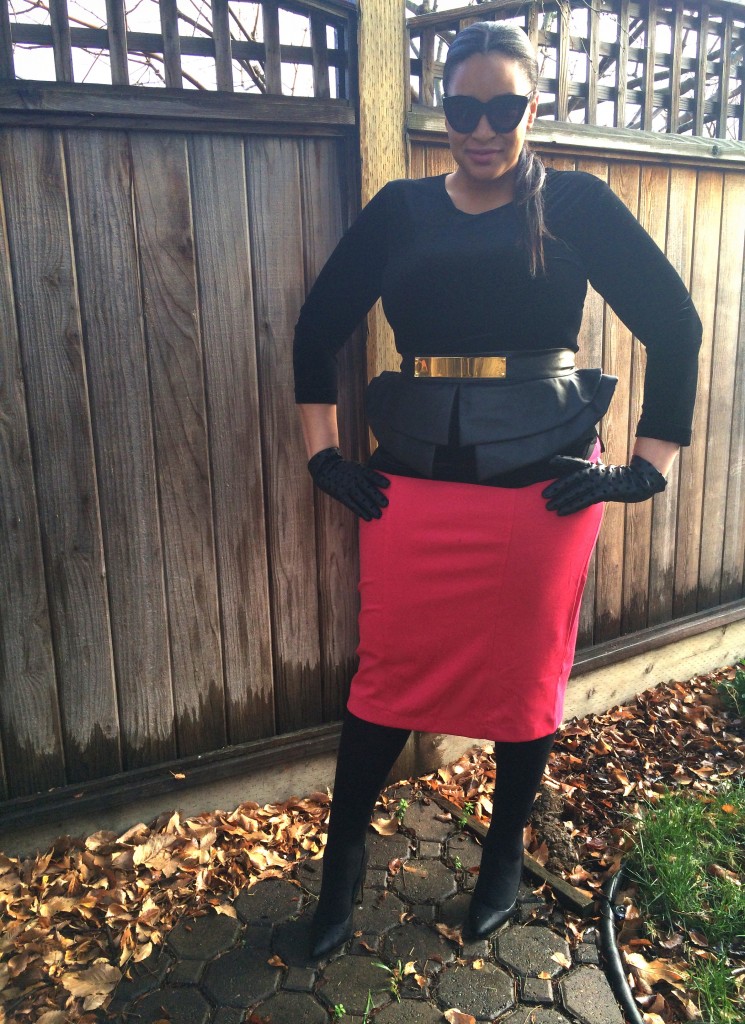 This just in: IT RAINED IN CALIFORNIA TODAY!
Wooooo! I woke up at 4 a.m., heard the sound of rain, and couldn't believe it! California is experiencing a terrible drought, so we are in desperate need of precipitation.
I wore this peplum belt last year with a black lace dress. My natural choice was to wear all black again, but I decided to try some color this time around. I also decided to wear polka dot gloves Brandon bought me. He liked the gloves, and I didn't really know if I liked them with this outfit. I thought the gloves with the peplum might be a little too much.
There was a lull in the rain, so I scooted outdoors to take these pictures. I hope it keeps raining!
Wearing: vintage thrifted top (worn here), Target skirt, ASOS peplum belt (worn here), Forever 21 heels
11 Responses to Sunday Best: More Peplum