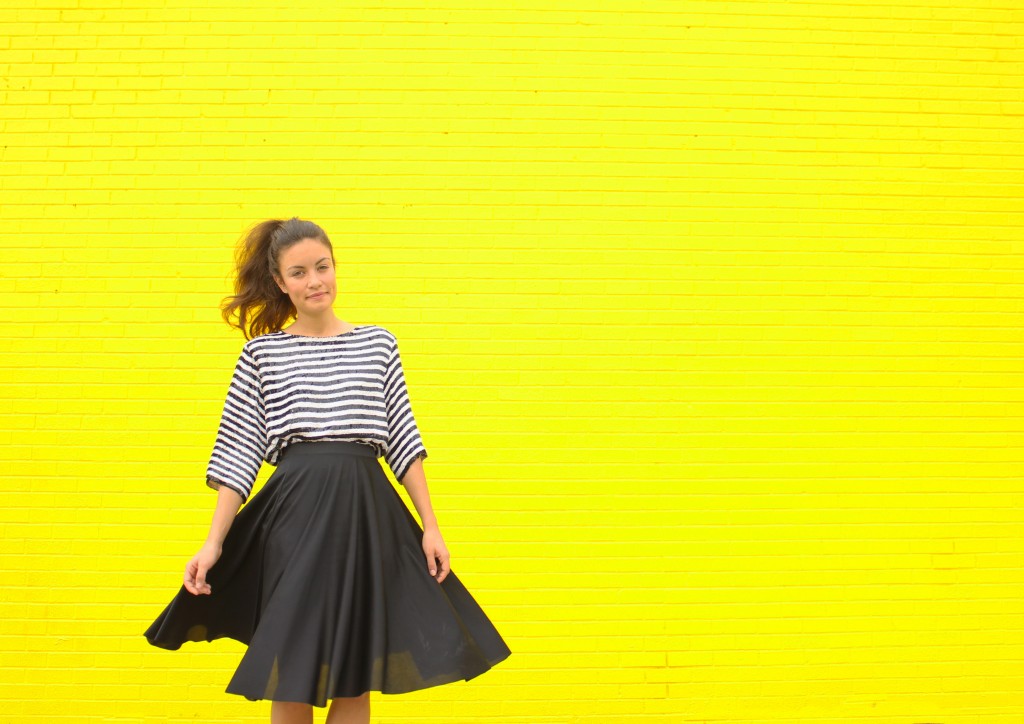 I'm so excited to bring back the Modest Beauty segments! My last Modest Beauty post was last year! Brittany (read her interview here) was kind enough to suggest that I get the ball rolling with the Modest Beauty posts via a Facebook comment; I knew that she was right and started racking my brain about whose arm I could twist to answer a few questions.
While going through my emails, I came across an old email newsletter about Sri Lanka from Brittany's brother-in-law, Tim. Tim and his new wife Janese recently returned from Sri Lanka, and that's when it hit me. The ever-so-lovely Janese Rivers would make a great candidate to jump start the Modest Beauty blog segment.
Without further ado, Janese!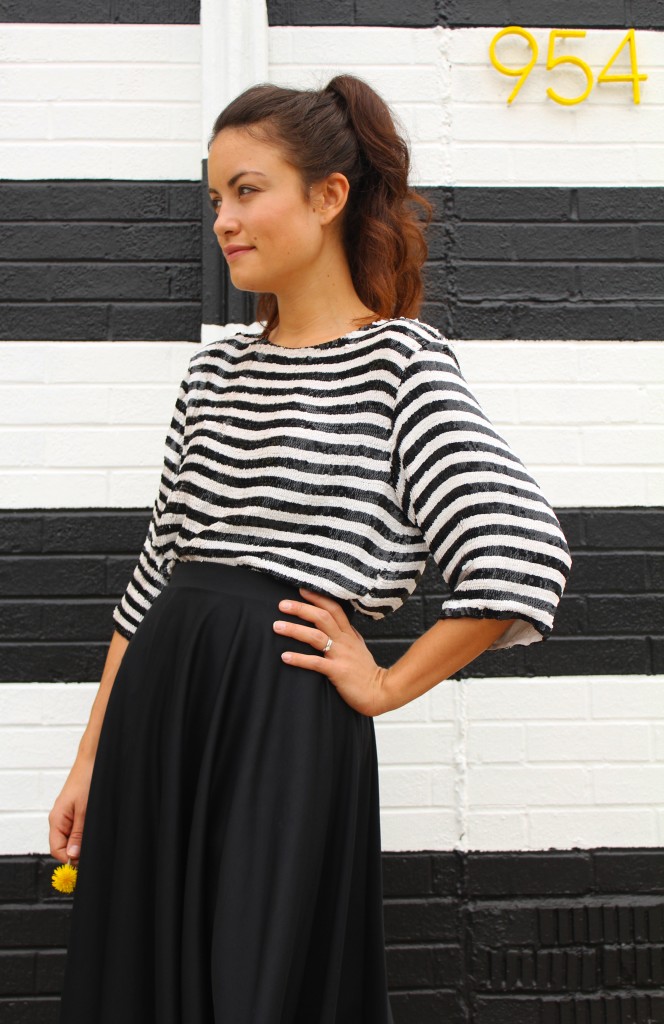 Where are you from, where did you grow up, and where do you currently reside?
I spent my childhood in a small, rural town in Indiana.  When I was eleven, my family and I moved to Texas.  I currently live in Fort Worth with my sweet husband, Tim.
You are a newlywed!  Woohoo!  How did you go about finding a modest wedding dress?
Like thousands of other Americans, I was up at the crack of dawn on April 29, 2011 to watch the Royal Wedding.  I will never forget catching the first glimpse of Kate Middleton's dress!  It was elegant, stunning, and it had…sleeves.  From that moment on, I noticed a shift in wedding dress trends.  Many designers started adding sleeves to their wedding gowns:  Alexander McQueen, Carolina Herrera, Marchesa, Oscar de la Renta and many more.
Noticing the sudden abundance of modest gowns, I was sure finding a dress would be a breeze.  I was sorely mistaken.  The price tag to the designer dresses started out at $5,000. Discouraged, I went back to the drawing board with pictures of dresses that I had fallen in love with.  One of those dresses was a soft white, silk dress with a heavily beaded sheer overlay.   I was determined to copy this look.
I ended up finding a very similar dress at a sample sale:  same shape, detailing and color.  The only thing this dress was missing was sleeves.  I remembered Jenny Packham using a fur stole over one of her dress and decided to give it a try.  It ended up being a good, go-to winter bridal accessory and provided the coverage I needed without the hassle of adding on to my dress.
Why do you dress modestly?
I dress modestly because I long to please my Savior, to honor my husband, to provide an example for my little sisters and to respect my self.
Is dressing modestly something that you've struggled with? If so, how have you overcome this struggle?
I wish that I could say that it has always been easy for me to dress modestly, but I would be lying.  Dressing modestly has been a challenge at various stages in my life.
I grew up in a Christian family.  My father is a pastor, and much to my pre-teen dismay, was always keen on modesty.  I just could not wrap my head around this concept and was not always happy when my father would look over his glasses and give me his you-are-not-wearing-that-out-of-this-house look.
I clearly remember the stings of embarrassment as I would walk out onto my high school's volleyball court donning an outfit that was different than the rest of my team.  I also remember the time the star athlete of the school asked why I wore skirts so often or the times where I would watch the cheerleading squad and long to be apart.
While in college,  I attempted to fit in with my peers; I slowly started to stray away from the modesty standards my parents had instilled in me.  I began to realize that my clothing choices were often made due to my insecurity.  It wasn't until I became more anchored in Christ that my understanding of modesty began to change.  When I found out who I was in Him, I no longer felt the pressure to appeal to others.  Now I find pleasure in knowing that I am showing respect to Christ, my husband, and myself through the way I dress.
What advice can you offer to women who would like to dress modestly but complain that there aren't enough modest garments?
Get ideas.  It is easy to get in a creative rut when trying to find outfits.  Find styles that you like and replicate them.  I find that magazines like People Style Watch (my favorite) often have some great ideas.  I also love using Polyvore for finding statement pieces that I love.
Make it fun!  Modesty does not have to be a drudgery! Find styles and outfits that appeal to you and make them your own. Remember that change doesn't always happen over night.  Maybe you are just starting on your modesty journey? That does not mean that every item in your closet needs purged.  Keep your favorite pieces and wear them in a new way!
Describe your style.  What do you own a lot of?  What will you never wear?  What "fashion mistakes" have you committed?
I love pairing girly embellishments with edgy elements: leather and lace, heavy knit sweaters with flowy pleated skirts and bright prints paired with muted colors.
I own a lot of black clothing and accessories. I find black to always look chic, crisp and intentional.  I also love knee-length, a-line skirts and have been slowly adding them into my wardrobe.
I avoid unnecessary bulk at all costs.  Multiple layers and ruffles are two things that I steer clear of.  I prefer streamlined shapes.
I am sure that in my attempt to be trendy, I have committed many fashion faux-pas.  I have tried trends that do not suit my build and body-type and learned that outfits that look great on someone else may  look horrible on my body.  It's all trial and error.
Do you have any personal style goals this year?
Because I tend to gravitate towards black clothing, I am trying to find more subtle color palettes for spring.  Pastels are making a huge comeback and I would like to try them out!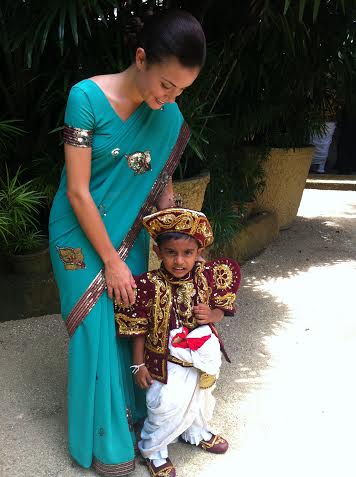 You and your husband recently spent several months as missionaries in Sri Lanka.  From what I've read, Sri Lanka is very humid.  What clothing tips can you give women who live (or plan to visit) extremely hot/humid climate?
Sri Lanka is very humid!  No matter how hard you try, you will always be drenched in sweat.  That being said, there are a few tricks I've learned while living in a tropical climate:
Cotton, linen, and rayon are your friends!  Packing/purchasing clothes in these materials will absorb sweat and let your body heat escape.  This will make your stay much more comfortable.
Note:  if you are traveling, cotton and linen wrinkle like crazy; it is best to look for a cotton/polyester blend if you want to arrive at your destination wrinkle free.
Polyester and Nylon are your enemies.  I made the mistake of wearing a polyester shirt and spent the day steaming in a self-made sauna.
Loose fitting clothes work best.  Bring clothes that are easy to move in and allow moisture to escape.  Wearing tight/fitted clothing will make you miserable.
Pack long sleeved shirts.  Often times we associate warmer temperatures with shorter sleeves, however being in a tropical climate also means that you are getting more sun exposure.  Though you are covered in more fabric, it protects you from sun-damage and, contrary to belief, is much cooler.
When traveling, what three items do you always pack?
Flat shoes.  I love to wear heels and wedges, but flats are a must when traveling!
An umbrella.  I always thought that umbrellas where only for rainy days until I went to Sri Lanka.  Between the torrential downpours and the harsh rays from the sun, I have found that keeping an umbrella handy with always be useful.
An over-sized scarf/pashmina.  Whether to add flare to an outfit, use as a wrap or provide relief from the heat, scarves are always a great thing to pack.  I've even tied my scarf sarong-style and used it as a skirt.
 Interested in nominating someone for a Modest Beauty post? Contact me!
10 Responses to Modest Beauty: Meet Janese