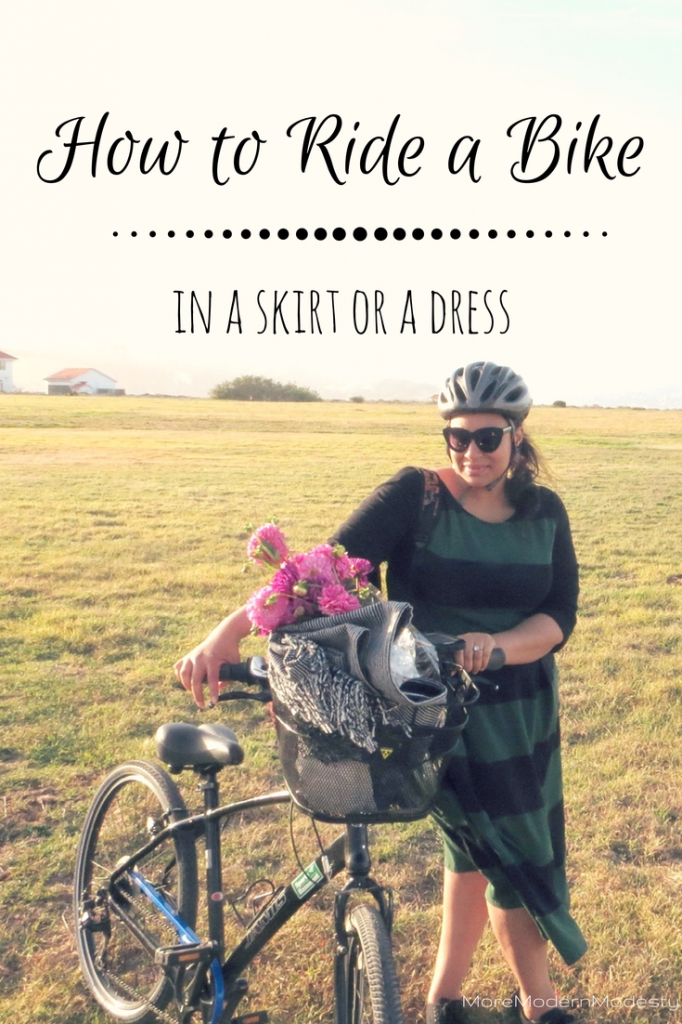 One of the things on my summer to-do list was "RIDE A BIKE AROUND SAN FRANCISCO". My plan was to ride with Brandon, but he's been super busy at work; I  texted my friend Christina, and she was ready to ride! I created an itinerary that included breakfast at Eats, picking up bikes at Sports Basement, riding to the Golden Gate Bridge, biking to the Palace of Fine Arts, scooting around the Marina, and biking to see the Painted Ladies.
You know how Anthropologie, ModCloth, and a variety of twee bloggers make bicycle riding in a skirt/dress look so whimsical, fancy, comfy, and free? Yeah, no. All fake.
Since I don't wear pants/shorts/culottes, my daily clothing choices consists of a skirt or a dress. I know some people probably arch their eyebrows at the idea of riding around on a bike, but you can do it! Here's how:
>>1. 
Wear the right skirt:
The easiest way to define the right skirt is to list the wrong skirt >> anything too straight and too tight. Pencil skirts and body con skirts are out. They will restrict your movement. I opted to wear a dress with a full/a-line skirt. The dress was cotton with a bit of stretch; it was easy to hop on and  off the bike. Will a maxi skirt work? See #2.
>> 2.
 Make a maxi work: 
Christina wore a maxi skirt, and as soon as she got on her bike she knew she had a problem. Her maxi had a slit in the front, so when she started pedaling the skirt opened up–eek! She thought about turning the skirt around, but I told her to tie her skirt in a knot. It worked! She said (per her text), "It help me avoid my skirt getting caught between the tires. Plus, I was able to ride smoothly after I tied it in a knot."
>>3. Pin it, Tie it, Tuck it: Christina's text (see above) alluded to one common problem between the both of us: skirt/dress stuck in the tire. After she tied her skirt in a knot, she didn't have this problem for the rest of the day. The back part of my skirt kept getting stuck in the rear tire, so after we rode over the Golden Gate I finally tucked the skirt between my legs (grab fabric from behind, pull it through your legs), and used a safety pin to secure the front and the back together.
Other options:
\\a. Wear shorts underneath the skirt or dress
\\b. Wear tights or leggings underneath your skirt or dress (this option would be great for fall/winter)
\\c. Wear a bicycle skirt garter (looks like this will work best for shorter skirts)
EDITED TO ADD:
\\d: WATCH this video. For this trick you need a rubber band and a penny. Yup. Watch. (Thank you to Anna for sending this to me!)
\\e: Add a dress guard to your bike! (Thank you to Peter for sending in this gem!)
Here are a few photos from our day:
Hanging out at the Presidio (GREAT for bike riding).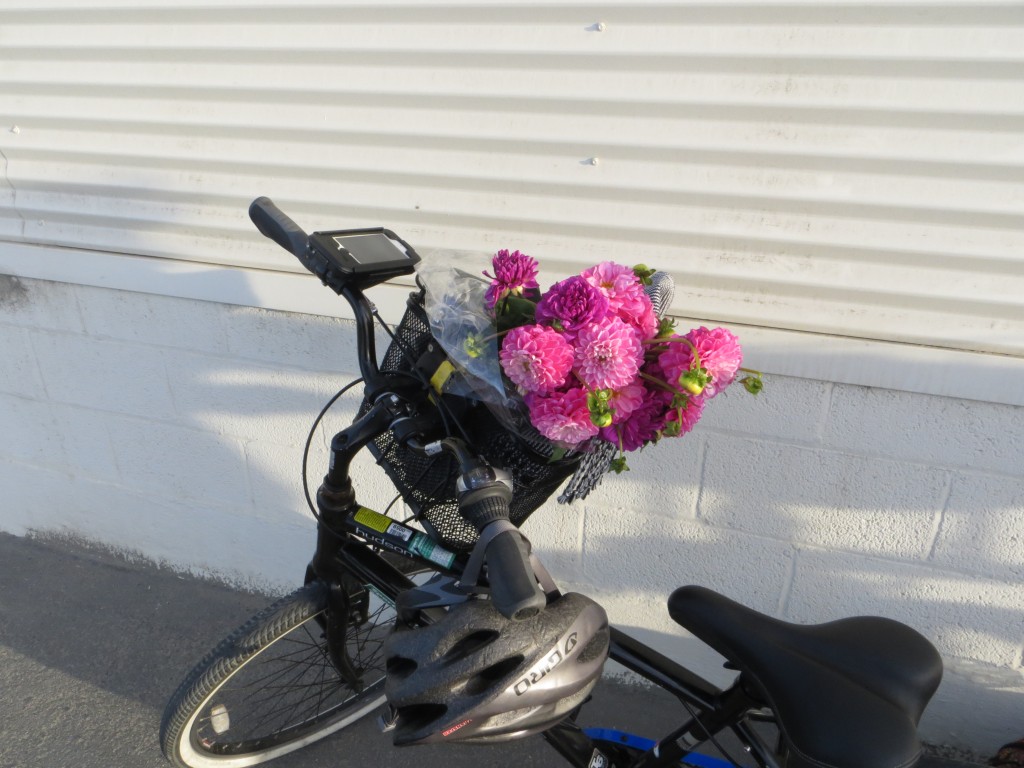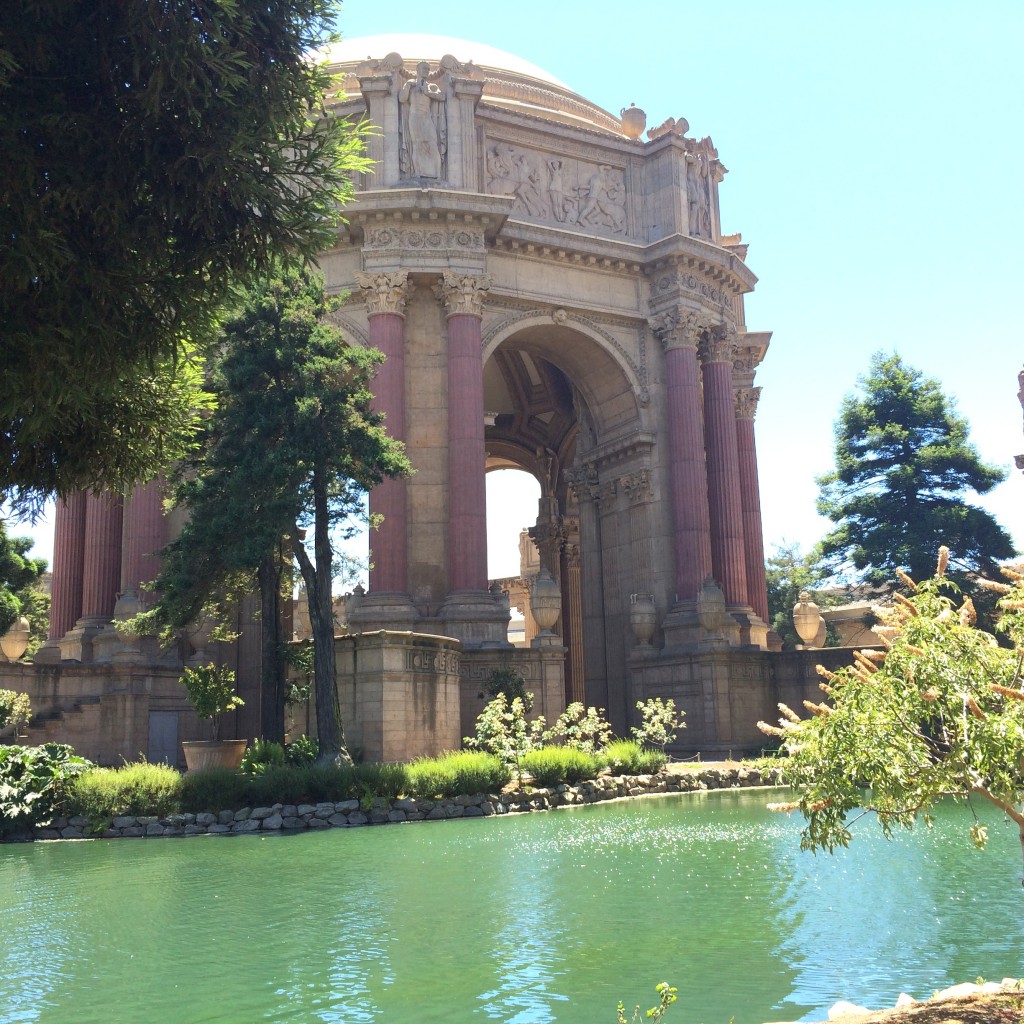 I wore an
eShakti dress
 (sold out) and
Target sandals
(sold out, but check out this summer's style!).
30 Responses to How to Ride a Bike in a Skirt or a Dress