Way back in 2011-ish I started Winsday on the blog. It was basically a giveaway that would post on a Wednesday. I've decided to posting "winning" modest clothing that I spot over the week directly to the blog. Here's this week's first installment. I've ordered
skirts
and
tops
from
Downeast Basics
several times over the past three years, and I've found their clothing to be affordable and comfortable. I hadn't been on the site for several months, but stumbled across it a couple of days ago and found that they are selling several affordable and
cute modest dresses for summer
.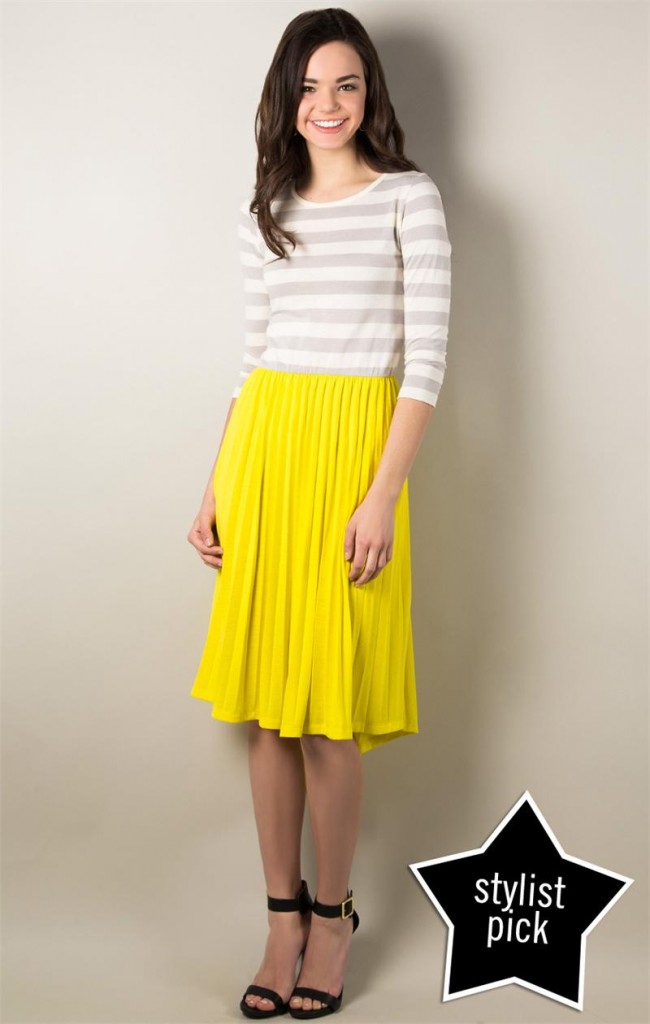 The details:
The pleated mix dress has 3/4 length sleeves, a keyhole opening in the back, and a high-low hem. The dress is made of a polyester/rayon blend, and it's unlined. It comes in two colors (as pictured). As of 06/25/14 the dress is priced at $37.
The pros:
Nice sleeve length
Modern colors
Bold print
Easy to dress up or down
Great for traveling
Available in sizes up to XXL
The Cons:
Unlined (you might need a slip)
High-low hem might fall above the knee on taller ladies
If you find modest clothing throughout the week, be sure to send me and email or share it with me on Facebook!
Don't forget to use eBates for cash back on Downeast Basics apparel!
4 Responses to Winsday: Modest Dress of the Week