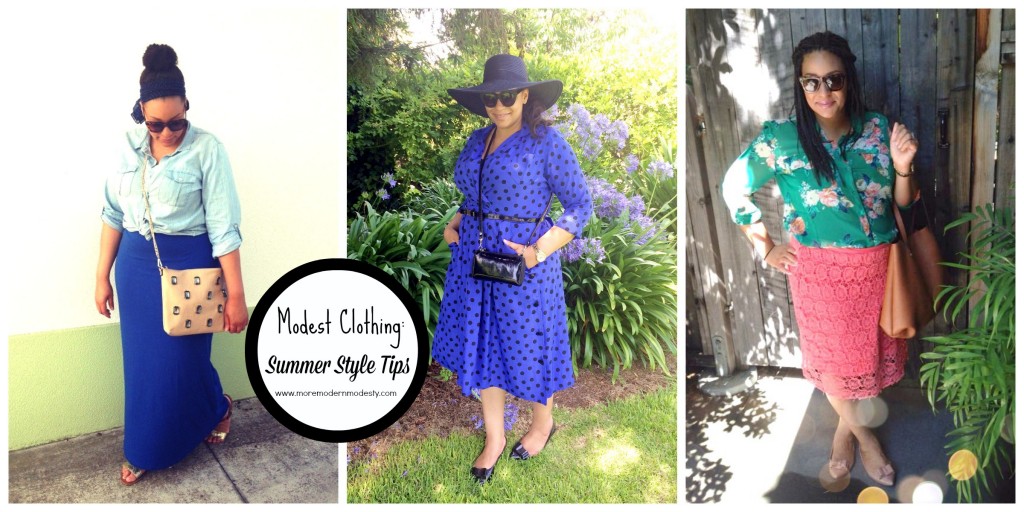 One of yesterday's blog posts discussed some tips on how to dress modestly during the summer months. If you missed it, be sure to check it out. I also showed you one way to wear a sleeveless dress in this post.
Picture 1 and 3 (above) were both taken last year. The first image showcases one of the outfits I wore while in Portugal, and the last one was taken mid-September of 2013. Finally, the middle picture was taken over a week ago on a blazing day in San Jose at Dia de Portugal. All three of these images showcase my summer style pretty well:
Wear a knit dress topped with a chambray top.
Sandals are pretty much a must!
An airy dress makes for a comfy and easy outfit.
A sheer top can be worn over a cotton tank top.
Check out some more outfit ideas from Brittany and AshLee!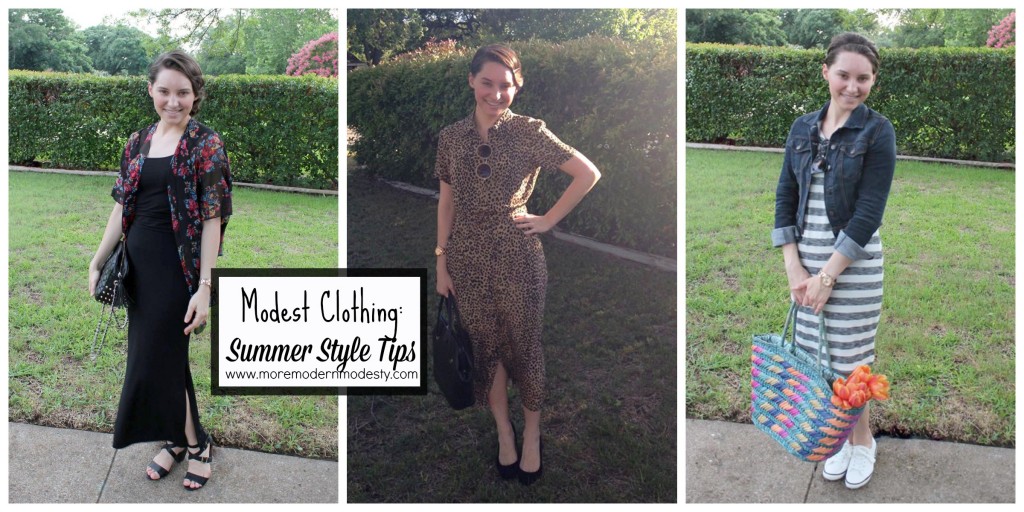 Brittany is a resident of Texas, and when I reached out to her to share her outfits, Texas was being slammed with terrible weather! Nevertheless, Brittany was able to provide us with some modest style inspiration:
Pair a loose or sheer open cardigan or kimono wrap over a sleeveless maxi dress.
A printed dress makes an easy day look when paired with sandals, and can transition into a night look with pumps or a belt.
A short sleeved dress is great for day; if you're in cooler climates (hey, San Francisco!), a denim jacket is pretty much the best thing to add on top of the dress.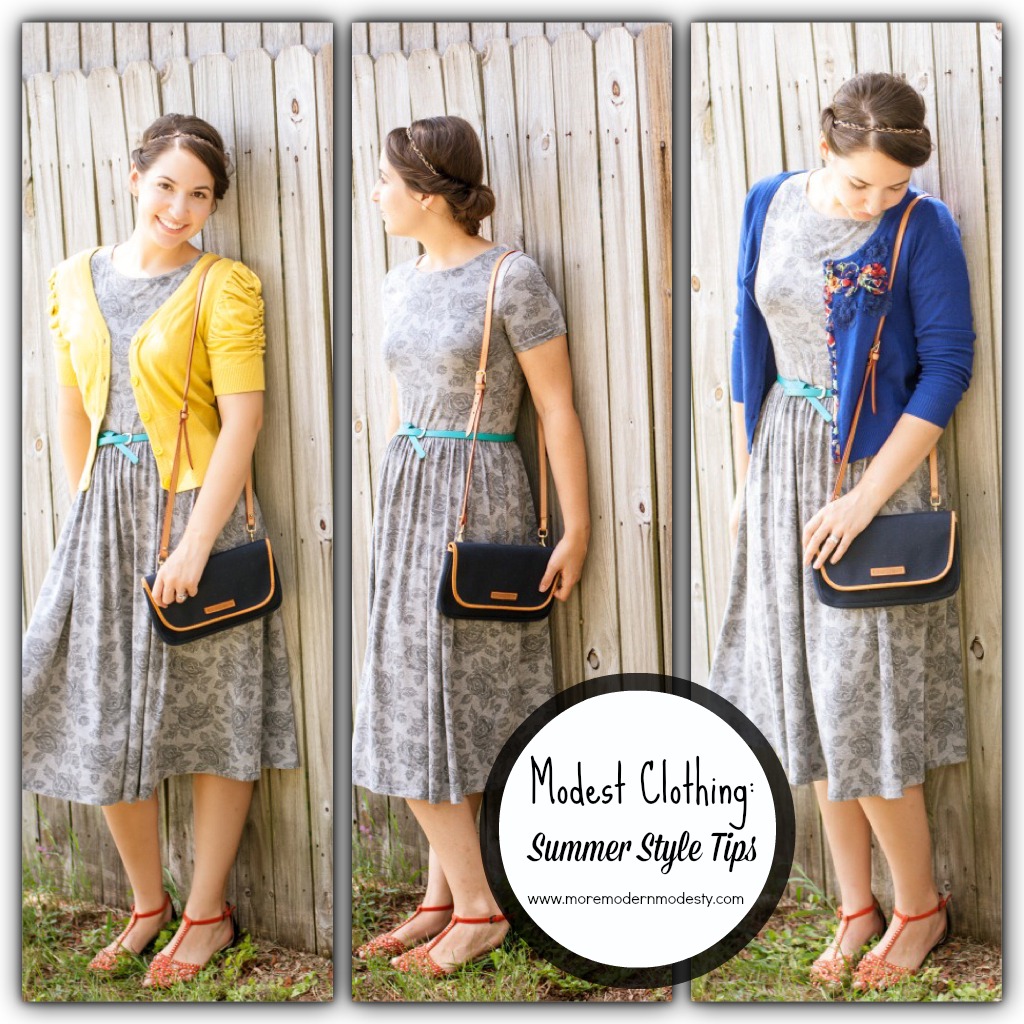 AshLee is also accustomed to humid weather and high temperatures. In an effort to stay cool in Florida, AshLee offers the following tips:
 Pick light and loose fabrics. "I love my grey floral ASOS dress. It's t-shirt material and flowy which makes it the perfect summer dress."
Spruce up basics with bright accessories instead of layering to stay cool.
If you love layering it can work in hot and humid climates. "With my grey dress I pair open lightweight cardigans, and you can do the same with light t-shirts or tank tops."
Hopefully this information has been helpful. As always, let me know if you have anything to add!