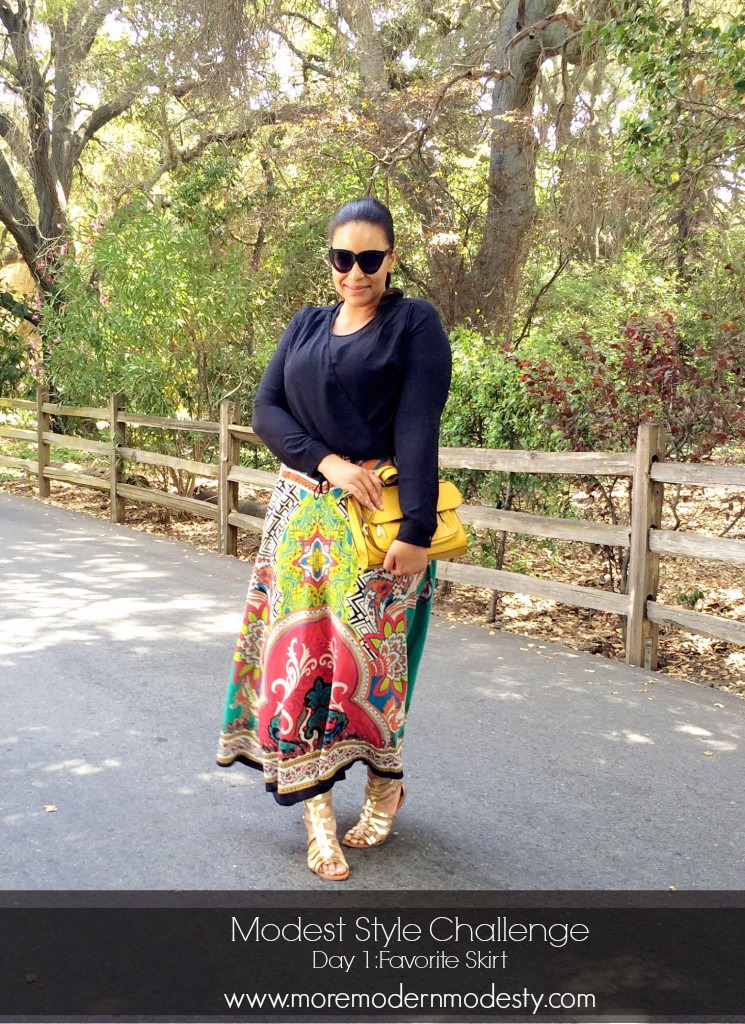 Today's day 1 of the modest style challenge
! I went back and forth about starting a challenge for July, but in the end I figured that this would be a good way to connect with more people on
Instagram
and keep my blog up to date throughout the month!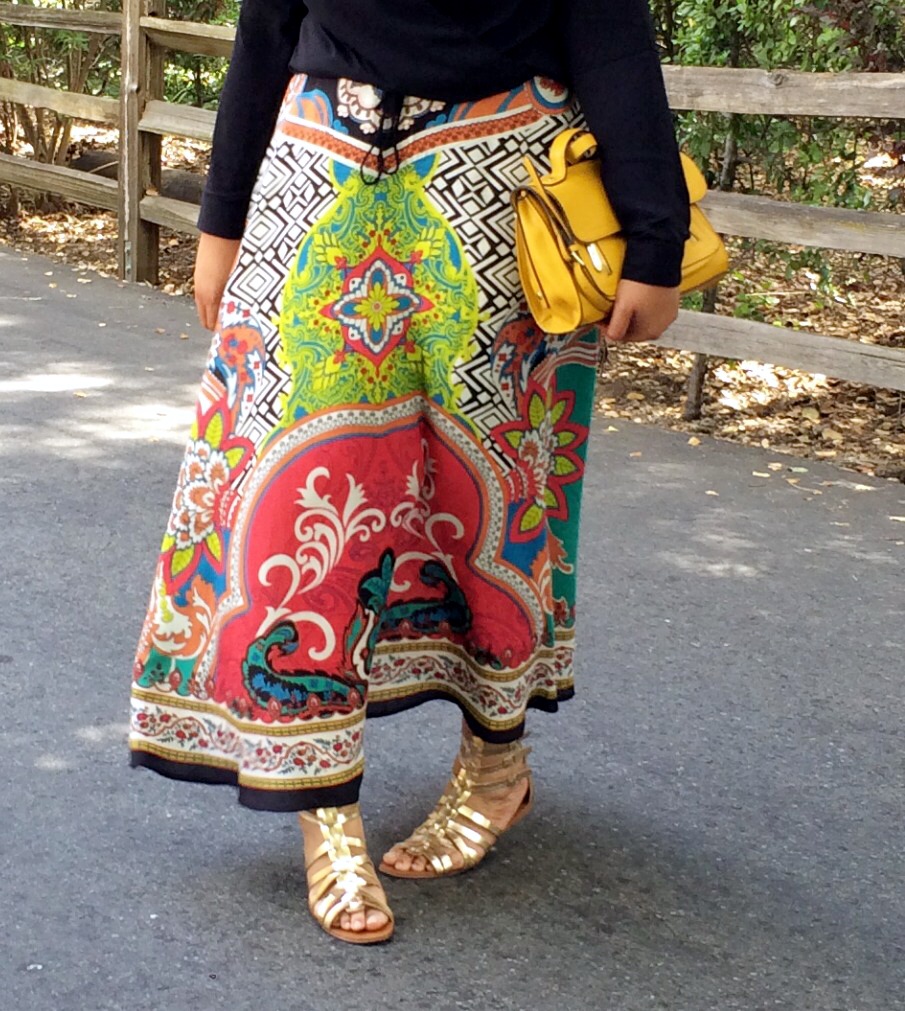 I always feel silly calling an item my "favorite" because I have too many favorites! Let's just call this skirt my favorite since Sunday. My friend Rubie goes to church with me, and she's a vintage queen! She's been selling vintage clothing online for years–years! She recently started selling more of her items via
Instagram
, and after she went on a thrift store run on Sunday afternoon, she stopped by another store and snapped some photos of skirts. I told her that'd I'd buy it, she brought it to church Sunday night, and the rest is history.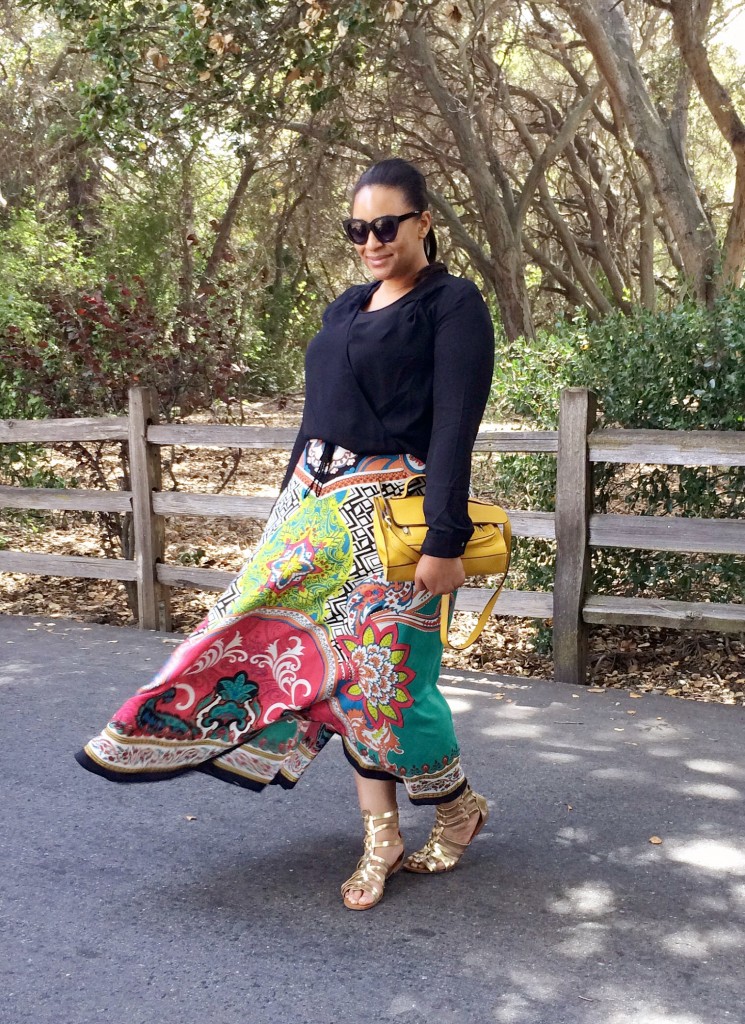 I actually bought two similar skirts from Marshall's about four weeks ago, but I ended up returning them because they were too big. I decided to take another chance with this Mix Nouveau bohemian skirt, and I'm glad I did. It's long, comfy, and flowy–the perfect recipe for a favorite skirt!
I'm wearing an H&M wrap blouse, a ModBod tank, a Mix Nouveau skirt (similar style), Philip Lim for Target purse, and Breckelle gladiator sandals.
LINKED UP: WIWW
16 Responses to Modest Style Challenge: Day 1 Favorite Skirt