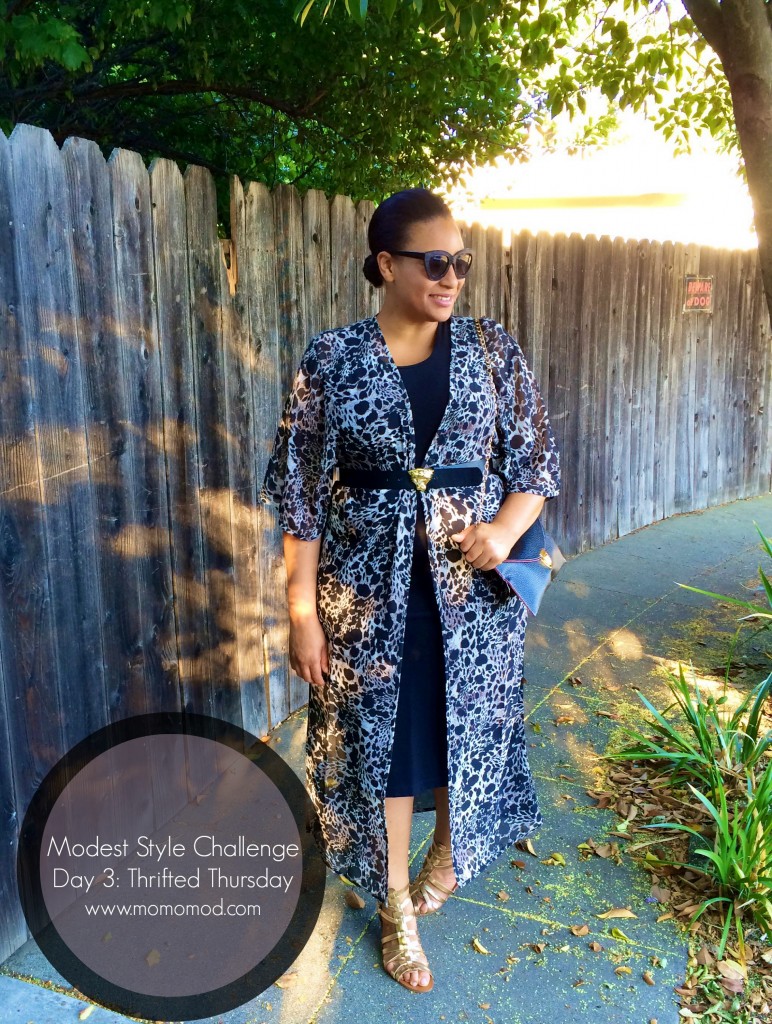 Over the past week I have been in full thrifting mode. I'm talking 8-10 vintage dresses, and several skirts. I cleaned up at Savers on Sunday after church (50% off!), and then I headed up to Berkeley on Monday to take advantage  of the same sale at a different Savers.
I found these cute brand new clutch purses for $1.50, so I picked up two (coral and black). I like that the chain is removable and can easily be tucked inside the purse. My Eileen Fisher skirt is also thrifted, but I picked it up months ago. Technically, I should have worn this skirt for day 1 of the challenge (favorite skirt). This skirt is awesome. I bought it for $8 with the $175 tags still attached, it's the perfect fit, and the fabric is great. In May alone I remember wearing this skirt over a dozen times!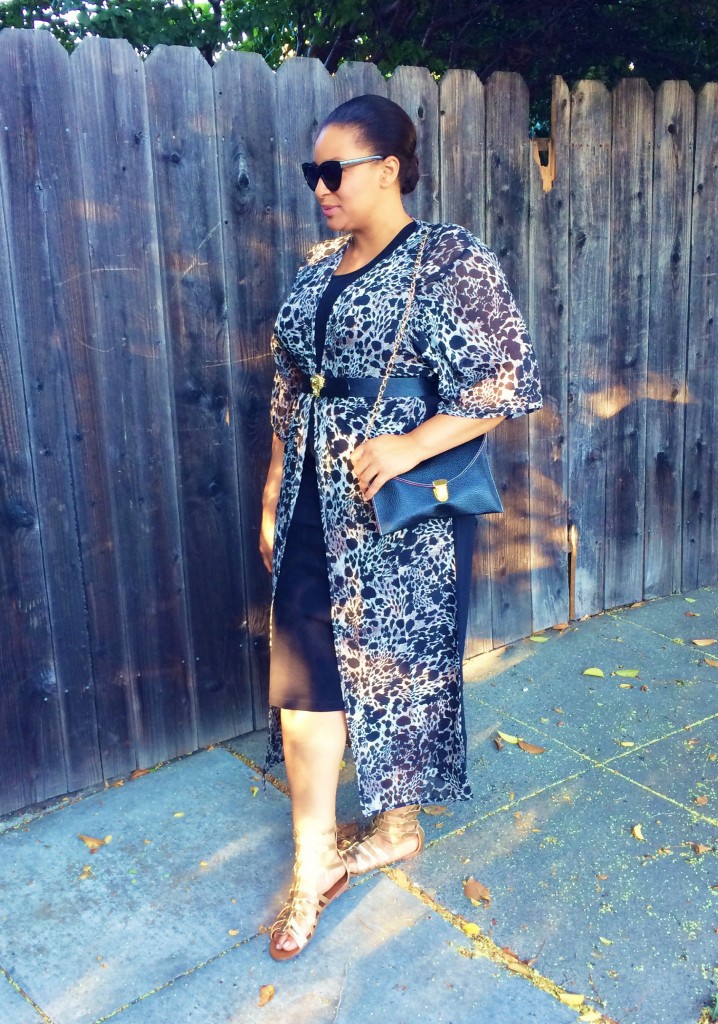 Here are some vintage dresses and skirts hanging in my garage after a nice little wash. With the exception of two the dresses, all of them can be worn as is. I found a peplum dress at Thrift Town in San Leandro, went to buy it, and the cashier asked me if I knew there was a massive stain on the shoulder–I didn't know. I usually carry wipes with me, but I'd left them at home. She was nice enough to go to the restroom, bring back a wet paper towel, and allowed me to see if the stain would come out. After letting the wet towel soak on the stain for a few seconds, I realized that the stain had loosened up. I told her I'd take the dress and she knocked off $5. I got a cool 80s does 50s peplum dress for $9. Woohoo!
While I was in Oakland, I went to one of my favorite vintage stores! This gorgeous dress was, wait for it, $5! It was just hanging on the rack waiting for me. Sadly, it's a bit snug up top, but I'm going to take it to my tailor to see what plan we can come up with!
Salvation Army in Oakland had 50% off clothes, and I ended up getting this 100% cobalt blue (the pic is horrible) leather pencil skirt for $9. I plan to wear it with a classic whit button up blouse in the fall.
Another good deal was this vintage chair. I initially thought it was part of Savers 50% sale, and was FOR SURE going to get it–$10! Then I found out that furniture wasn't included in the sale (of course), so it would be sold for its original $20 price. I mulled over it,
sought feedback on Facebook
, and ended up buying it. I wanted to reupholster it, but I know that would be expensive. Instead, I'm planning on placing it in my classroom library! I know my kiddos will absolutely l-o-v-e love it.
***
I know many thrift stores are having 4th of July sales, so if you decide to take advantage of the sales, here are some tips for you:
Take wet wipes with you. I tend to use my wipes to clean my hands after I exit a store, but I also use them  to wipe off shoes before I try them on, and to see if stains will come out of clothing.
Assess the item. If you don't think the stain will come out, leave it behind. If you won't sew it, tailor it, hem it–leave it behind.
Think outside the box. If all over floral print isn't your thing, consider turning a dress into a skirt. Look at the two piece items. Sometimes a blazer looks better without the skirt, and vice versa. Talk to a store employee to see what they can do about allowing you to buy one piece instead of both. I came across a skirt suit that was priced at $4.99. I didn't want the boxy slouchy jacket, so I asked if I could just pay for the skirt.
Don't forget your coupons. Savers and Value Village gives 20% off coupons if you donate. I tend to donate items prior to going inside the store so I can use my 20% coupon ASAP. My other favorite store, Thrift Town, sends out coupons on their app.
Dress comfortably. I tend to wear a dress and leggings for my planned thrifting trips. This makes it easy to slip something over by head or under my dress in a flash should I need to try it on. TRY THINGS ON. Don't just go by sizes. Many dresses from the 80s are slouchy, so even if the size marked is smaller than your usual size, try it anyway. If you happen to find older clothing from the 40s, 50s, or 60s, those items will most definitely be smaller.
Happy Thrifting!
I'm wearing an H&M kaftan secured with an H&M belt (old), a ModBod tank top, a thrifted Eileen Fisher skirt, Breckelle's gladiator sandals, and a thrifted clutch purse.
8 Responses to Modest Style Challenge: Day 3 Thrifted Thursday