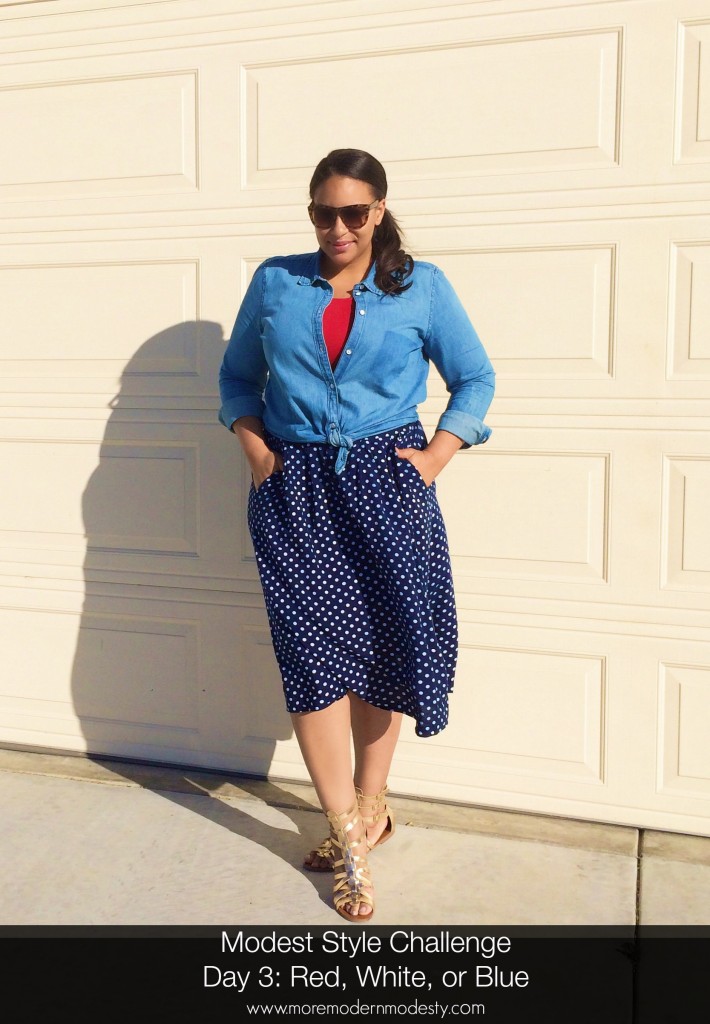 And just like that. It's July 5th! I always consider July 4th the halfway point of the year; it's basically all downhill from there. I went to Savers on Thursday, and they had CHRISTMAS directions for sale. Crazy!
Yesterday I started the day off in this maxi dress I found at Macy's and a classic pair of white Converse, but I didn't like the maxi dress. I liked it, but didn't like how it showed off my behind. I ended up changing into a thrifted/vintage polka dot skirt, the denim shirt I wore here, a red tank top I bought last year after 4th of July, and my sandals of the week (worn here and here).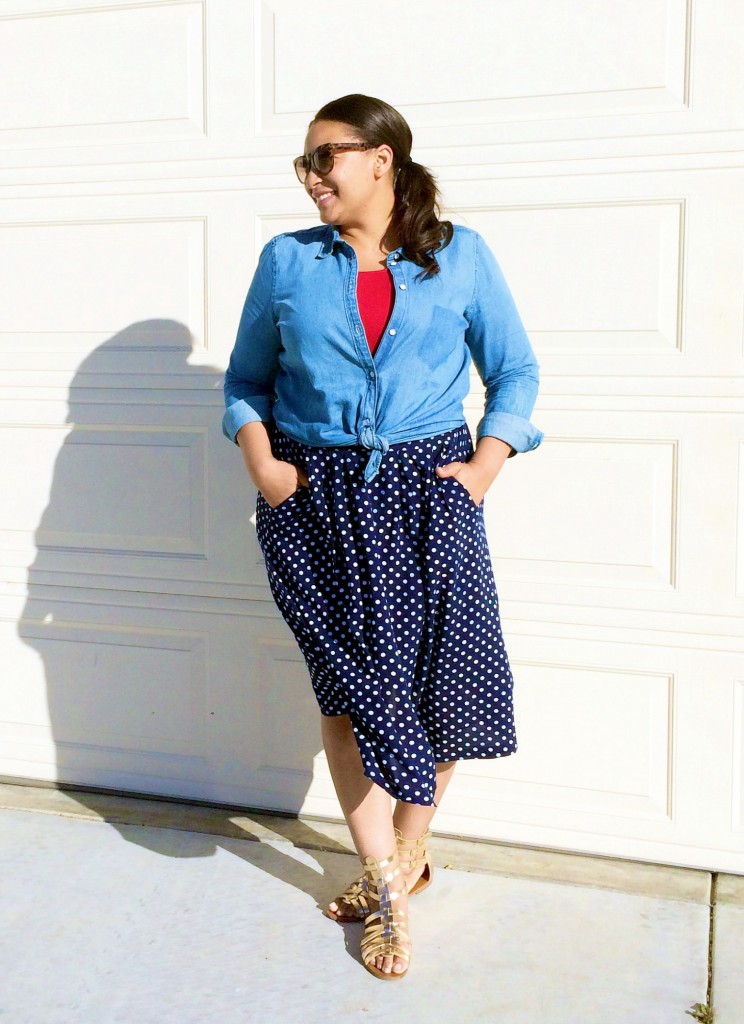 My husband really, really, realllllly wanted me to ride a motorcycle with him
, and since I love him so much, I decided to join the man on a bike ride. We drove down to his parent's house, and then we joined his mom, dad, and brother on a quick ride. Following our short ride,
Brandon and I hung out in downtown Hollister for their annual 4th of July Rally (i.e. Harleys for days
).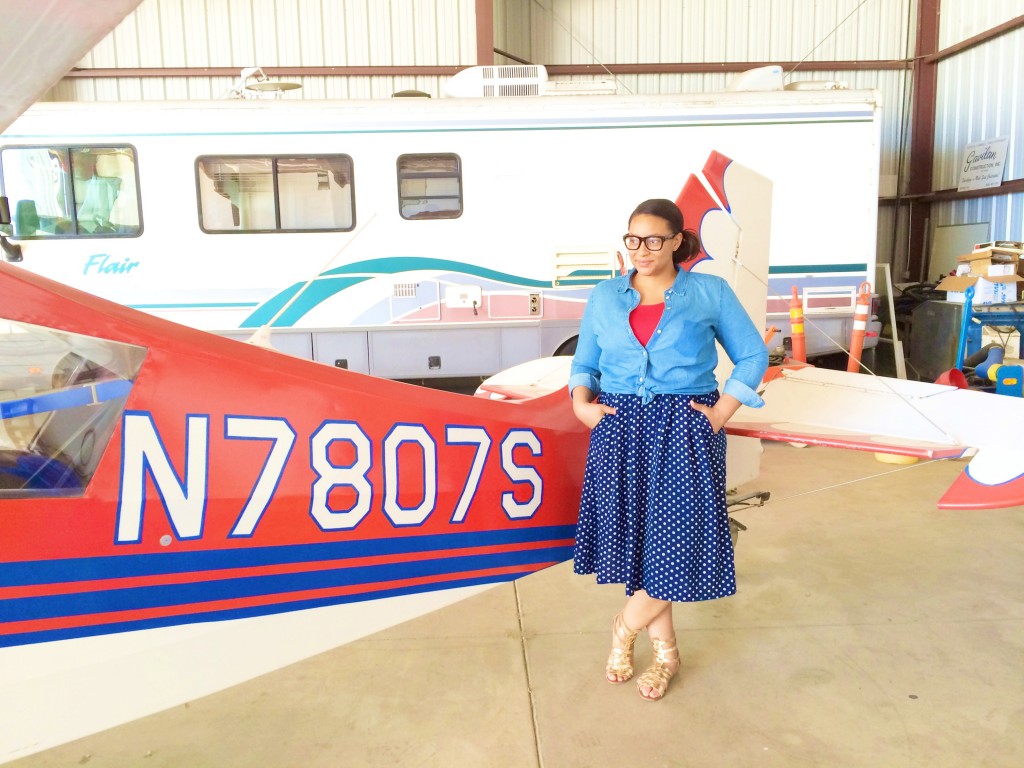 Since Brandon's parents run Hollister's airport, we hung out there for awhile. Of course I had to take a picture next to this awesome Bonanza plane! Also, see that motorhome in the back? B's parents are fixing that up for us to use sooooon. Eep!
We watched some cool fireworks, played around with some sparklers, and finally called it a night close to midnight.
*
If shopping online is your thing, don't forget to read yesterday's blog post/watch the video! Also, check out these awesome sales (affiliate links):
I'm wearing a GAP denim shirt (similar), a JCP tank top, vintage/thrifted skirt (similar and on sale!), and Breckelle's gladiator sandals.
One Response to Modest Clothing: 4th of July Recap