Agnes and Dora
 sent a floral skirt to me, so I knew I had to wear it for
day 6 of the style challenge
(floral). Speaking of Agnes and Dora,
Shon
sent me an email about their skirts last week! I love when you guys send me tips via e-mail!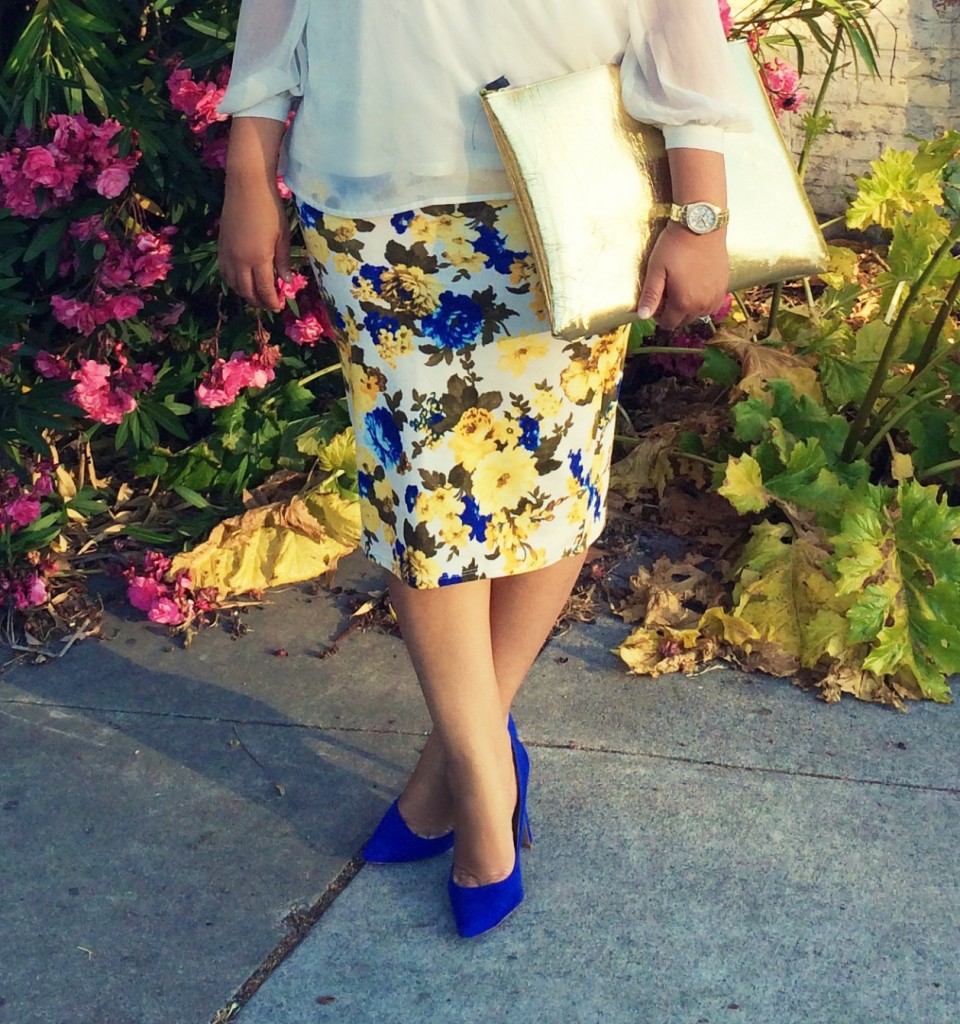 I paired this
blue and yellow sunflower pencil skirt
with a vintage blouse and my DIY clutch purse. Honestly, my clutch/laptop bag is not what I wanted to wear, but I couldn't find anything else!
Other ways I'd wear this skirt:
Agnes and Dora sells comfy modest maxi and pencil skirts, in addition to women's leggings and harem pants. Be sure to check them out!
What to know before you buy:
The skirts are form fitting (if you want the skirt looser, go up a size)
They are unlined
They are stretchy/comfy
They fall at the knee (I like my skirts to fall below my knee/cover my knee when sitting; I had to sag my skirt a bit.)
 One more thing: Agnes & Dora will be hosting a giveaway on the blog at the end of the month. You'll be able to choose the item of your choice from their website. Stay tuned for all the details!
Until then…
Follow them on Twitter and Instagram
I'm wearing a vintage top (similar here at H&M…I bought it a month ago, and I like it!), a floral skirt from Agnes & Dora (c/o…THANK YOU!), Forever 21 heels (similar), & a DIY clutch.

2 Responses to Modest Style Challenge: Days 6 & 7 Floral and Vintage