Target
recently had these 3/4 length sleeve floor length maxi dresses for sale, so I bought one. However, when I got home, I realized that the hem basically fell to the ground. No bueno.
I ended up taking the hem and tying it in a knot, but my final goal is to cut off two inches off and hem the dress.
*
When I went out of town in May for a few of days, I only took this dress, a pair of heels, a pair of sandals, a kimono top, a chambray shirt, a cross-body purse, and a striped shirt. I easily had four outfits, I didn't have to pack a ton of stuff, and my husband was very happy.
One question that might cross through your mind is, "If you wear the same thing for three days, how do you keep it clean?"
I pack travel Febreze. After wearing the dress during the day, I turn it inside out, hang it up, and spray Febreze on the dress.
I use a towel and hot water. Spot cleaning always helps! I add some soap and hot water to a towel, and I clean underneath the armpits and around the collar of the dress.
I use Tide To Go Stain Eraser. I bought these at Goodwill on a whim two months ago, and man! They are great! I'm prone to spilling things on me, so I started keeping these Tide To Go Stain Erasers in my cosmetic bag. They are easy to use and attack stains like a boss.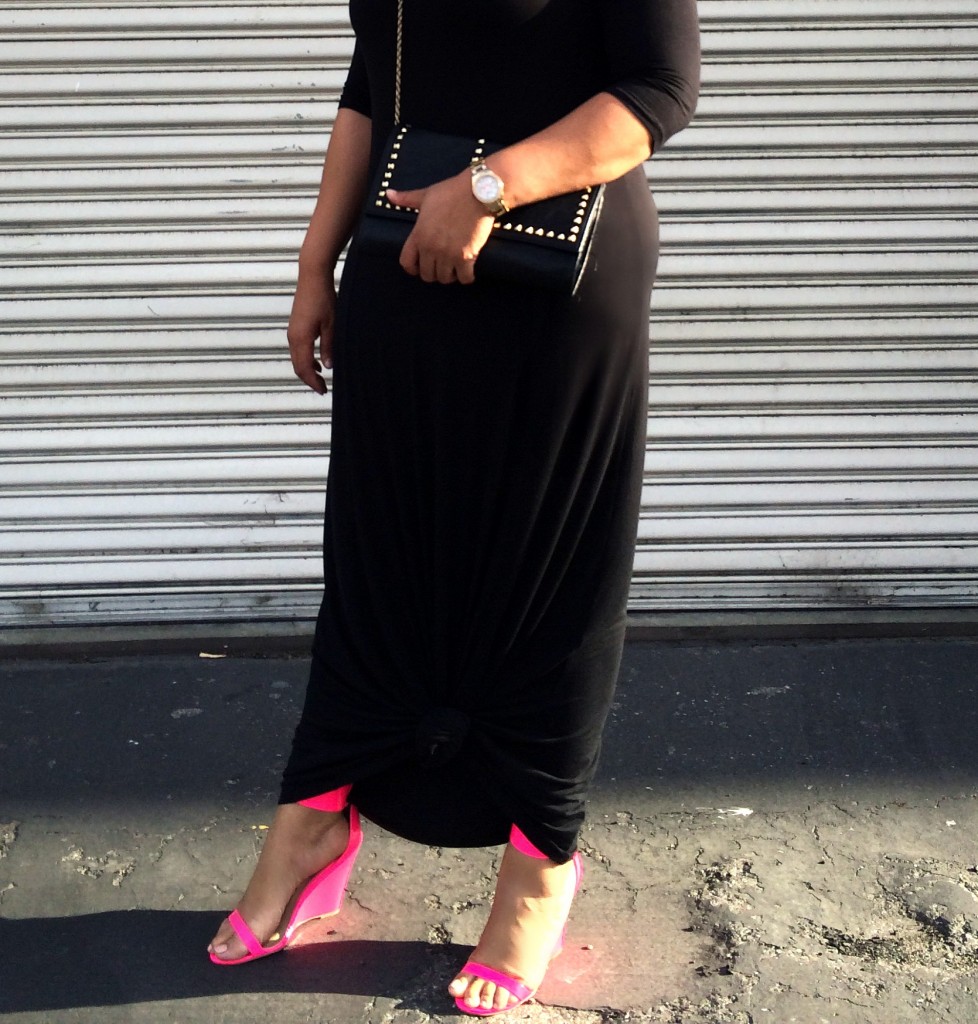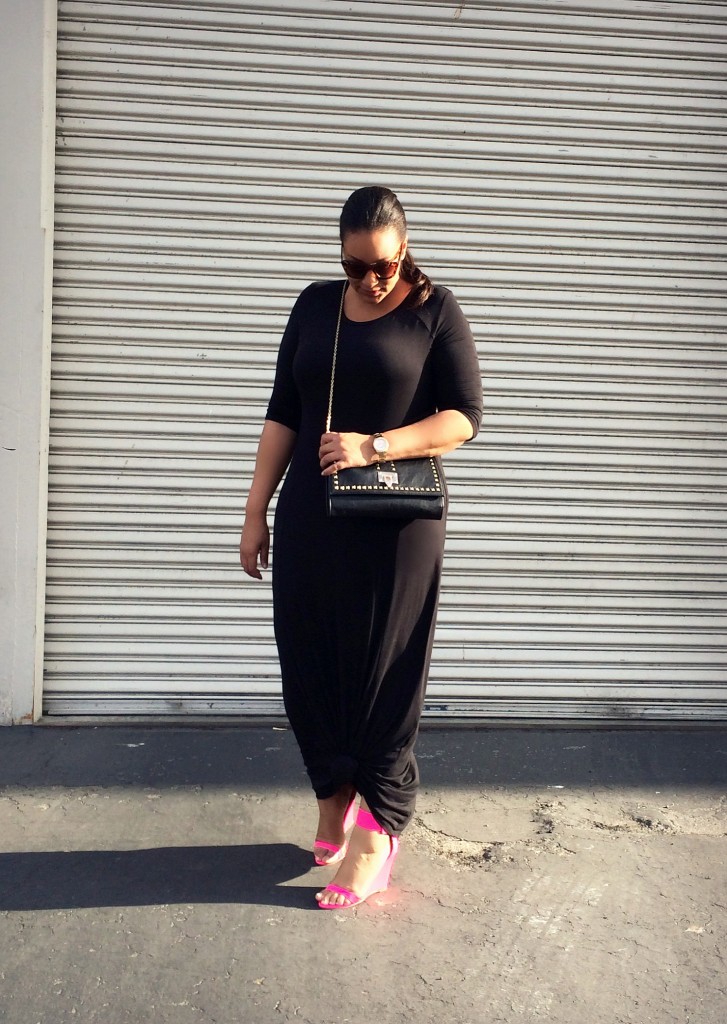 Where to buy:
m

axi dress
,
chambray shirt
, striped shirt (sold out, 
similar
),
floral kimono
 (
similar
), crossbody purse (sold out,
similar
),
black sandals
,
fuchsia heels
,
My Target dress can be found here. Note: it's very, very long and unlined.
3 Responses to Modest Style Challenge: Four Easy Ways to Wear a Maxi Dress