I guess when I get stuck on a print, I really get stuck! I've really been into floral items lately (
exhibit A
,
B
,
C
), so I've been on the hunt for even more floral patterns. Since I'm on summer break, I have a bit more time to thrift. During the school year my thrifting excursions are limited because I'd rather go home than thrift. When I do hit up the thrift stores, it's on the days we have early dismissal (Thursday!).
It's so easy to get caught up in the whole omgoodness-it's-only-three-dollars-I-need it vein; I've been there, done that, and have amassed items I simply don't need. One thing that's helped is my iPhone notes list. I'm sure there's a better way to do this, but for the time being I simply jot down items I'm looking for and I take a quick look at the list before/during shopping.
I've been looking for a floral midi skirt with buttons down the front, and I finally found one for $1.25 a couple of days ago. I'm planning on wearing it with my gold Saltwater Sandals and a denim shirt.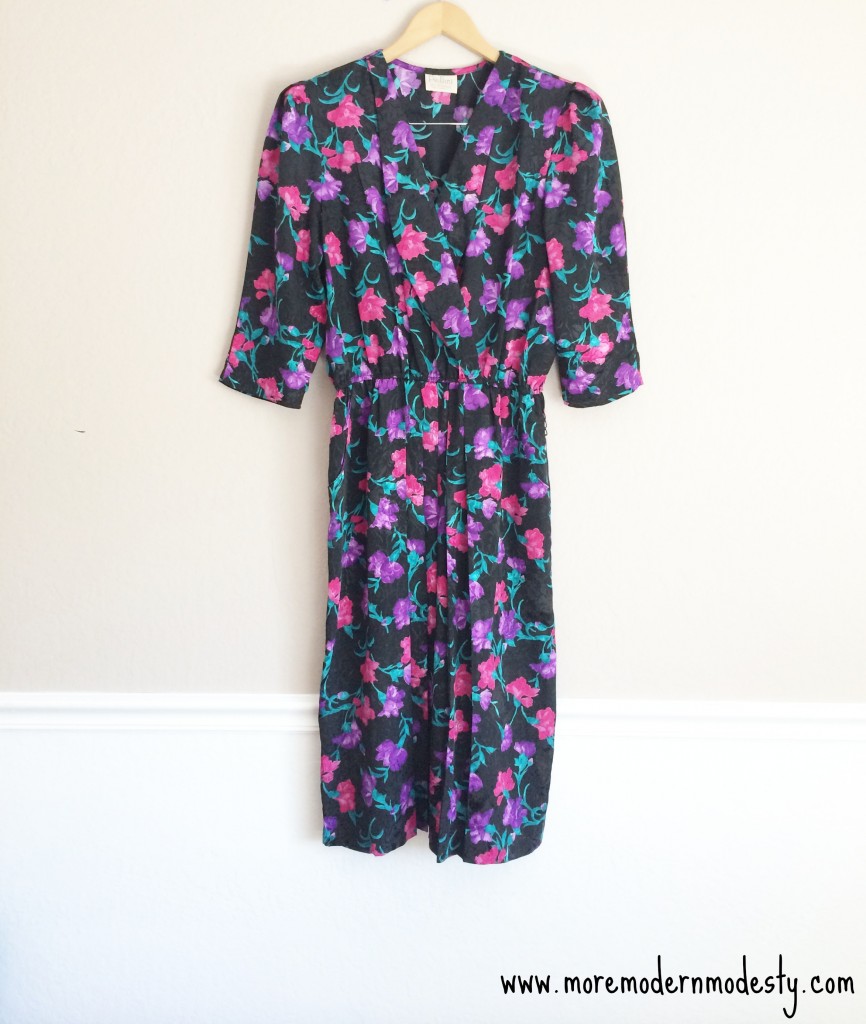 Floral dresses have also been on my list. I almost didn't get this dress because the cuffs on the sleeves were awkwardly TIGHT. I decided to get it and alter the sleeves. It also came with a matching belt that I can wear with other outfits! I nabbed this one for $3.50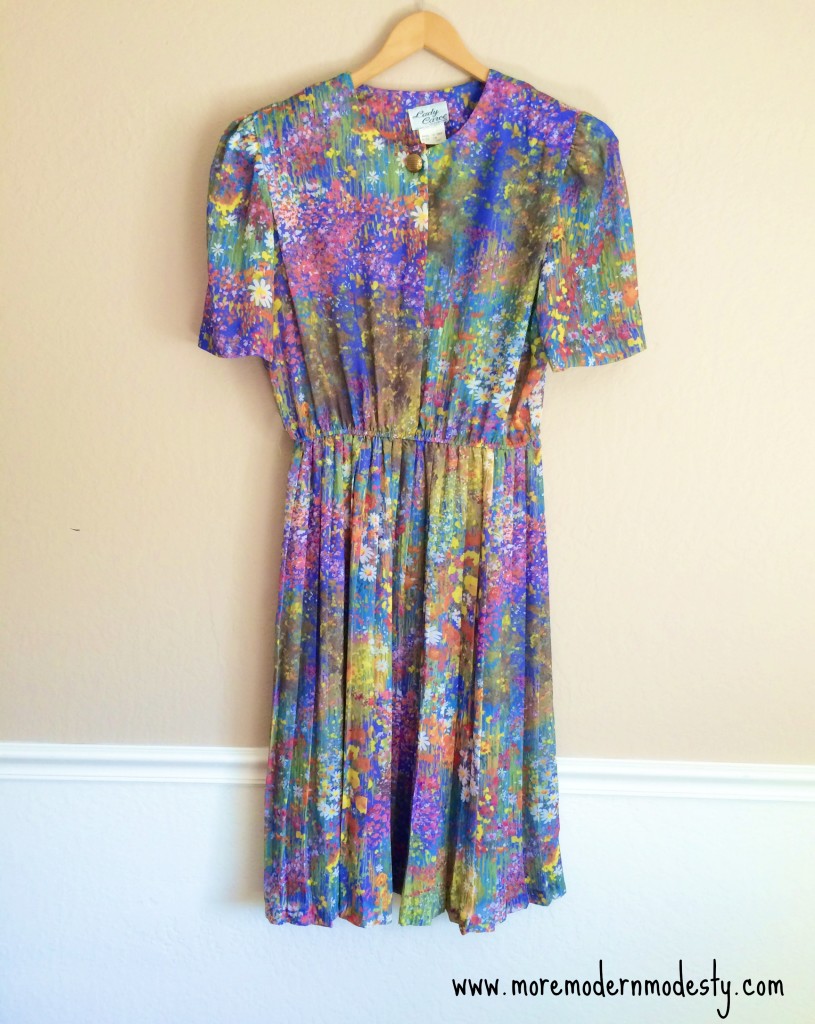 Another vintage floral dress! I like the watercolor print on this one. I actually found this one at an actual vintage store, so it cost me a little more than my usual thrifted items ($25).
My next project: go through my entire closet, take stock of everything, and start jotting down everything I have so as not to have too many of the same items.

2 Responses to Thrifted Thursday: The Floral Print Edition