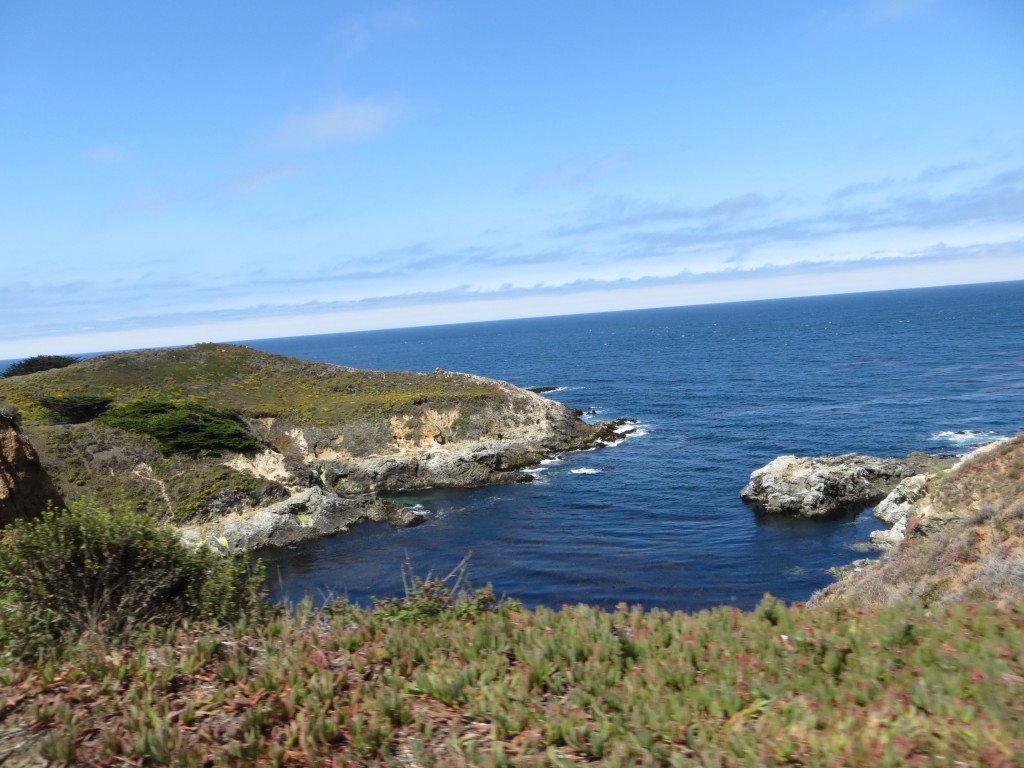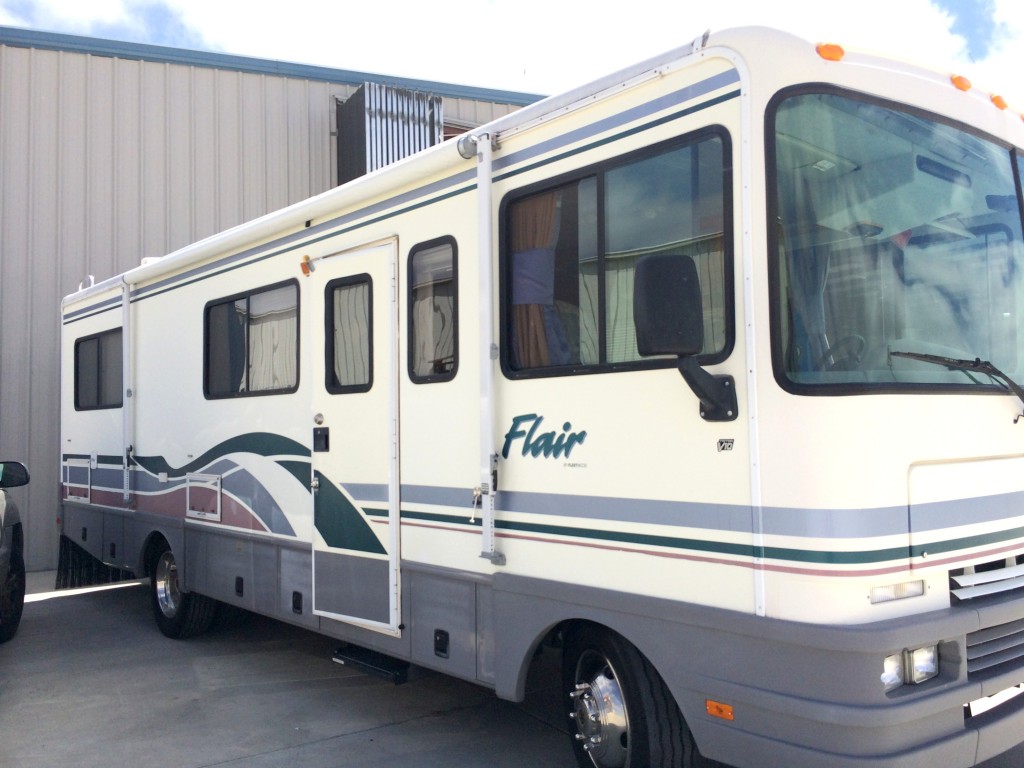 I've been wanting to take a cross country road trip, and I've been dropping hints to Brandon for awhile. We took a 12-hour road trip to Portland in May, and I realized that I was most likely not cut out for a drive across the United States. Of course I forgot about my en-route-to-Portland-sleepiness nearly 48 hours after returning home (I tried my hardest to drive, but B had to take over MANY times), and I already started talking about an RV trip.
(I asked Brandon why Pismo is the Portuguese Palm Springs, and he had no idea why.)
Brandon ended up suggesting we use and RV for a quick 48 hour trip over the weekend, and I was totally good with that. His dad owns an RV, and he had no problems with us borrowing it. We had our sights set on glamping in Big Sur, but Brandon found out that you have to book your spot a year in advance! So, Friday afternoon we set out for our second best option, Carmel-by-the-Sea.
Because we also rented a car, we were able to drive around scenic 17-Mile Drive and along gorgeous Highway 1 to Big Sur. BEAUTIFUL. If you ever get a chance to come to California, a drive along Hwy. 1 is a must (Northern and Southern California).
(I bought some lanterns from Cost Plus World Market and HAD to put them outside our RV.)
As we approach our second year of marriage, I'm thankful about our past trips, and Lord willing, I'm looking forward to our future trips. I've mentioned many times that Brandon has taught me the art of packing less and only taking what I need when traveling. One thing that has really helped me is my Harper reversible tote. I bought it last year at Francesca's collections for $60, and I am happy I did. One side is cognac and the other side is black.
For Friday's leg of the trip I used the cognac side, and Saturday and Sunday required the black side of the bag.  The bag is large enough to fit my 11-inch Macbook Air, cosmetics, my wallet, and anything else I need. When flying I usually take a TSA approved carry-on suitcase and this reversible tote bag.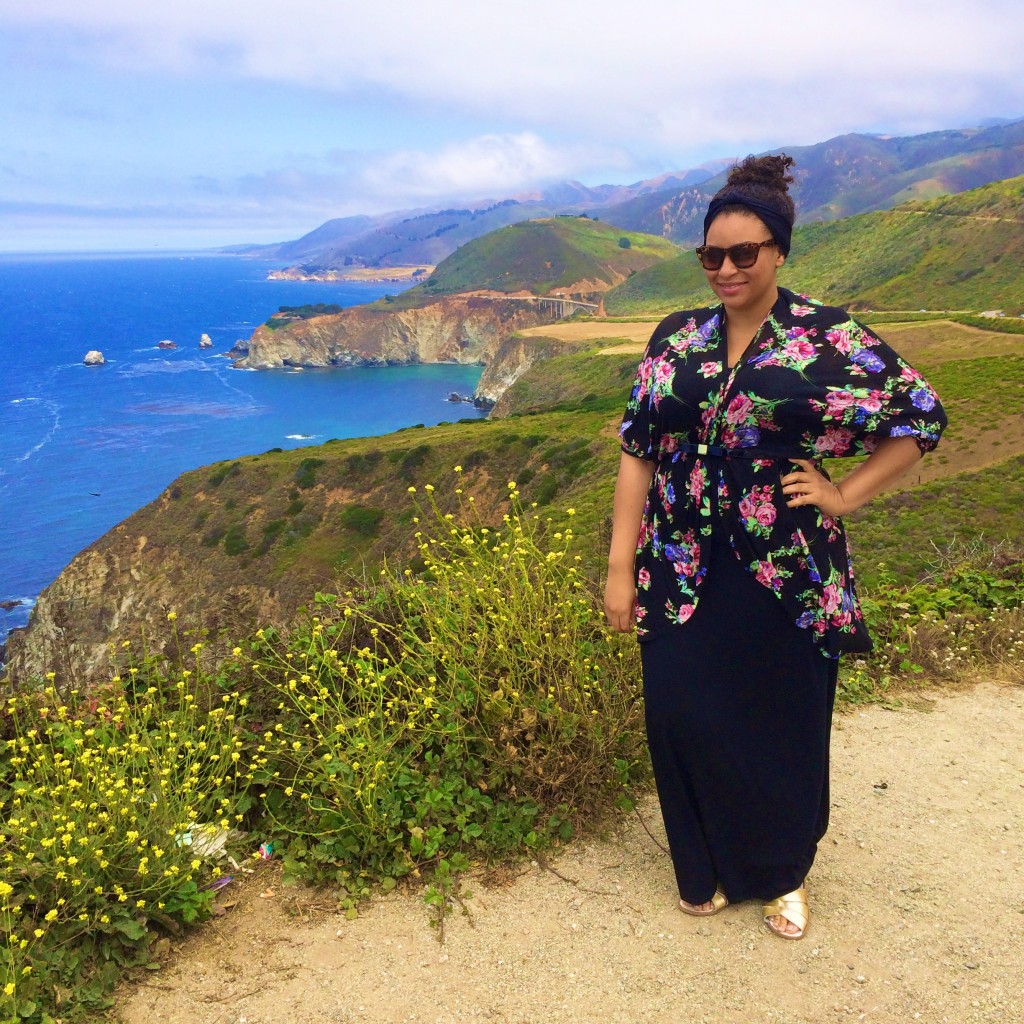 The bag is vegan leather, easy to clean (I wipe it down with wet towel), it has a magnetic closure, and it also comes with an detachable coin purse.
Urban Oufitters currently has the Harper Reversible totes in stock, and I've got my eye on the gray and burgundy tote.
If you've been thinking about a travel bag, or even one that you'd like to use every day, then be sure to check out this reversible tote handbag!
Friday's outfit: J. Crew Factory striped shirt (similar), thrifted denim skirt (last worn here, gold Saltwater sandals, Harper Reversible Tote
Saturday's outfit: Bobeau knit kimono (similar), bow belt (similar), Mod Bod tank, GAP Body maxi skirt (similar), gold Saltwater sandals, Forever 21 head wrap
Sunday's outfit: H&M blouse, vintage skirt (similar), LuLu heels (worn here, buy here), Harper Reversible Tote
2 Responses to Best Travel Bag: Harper Reversible Tote