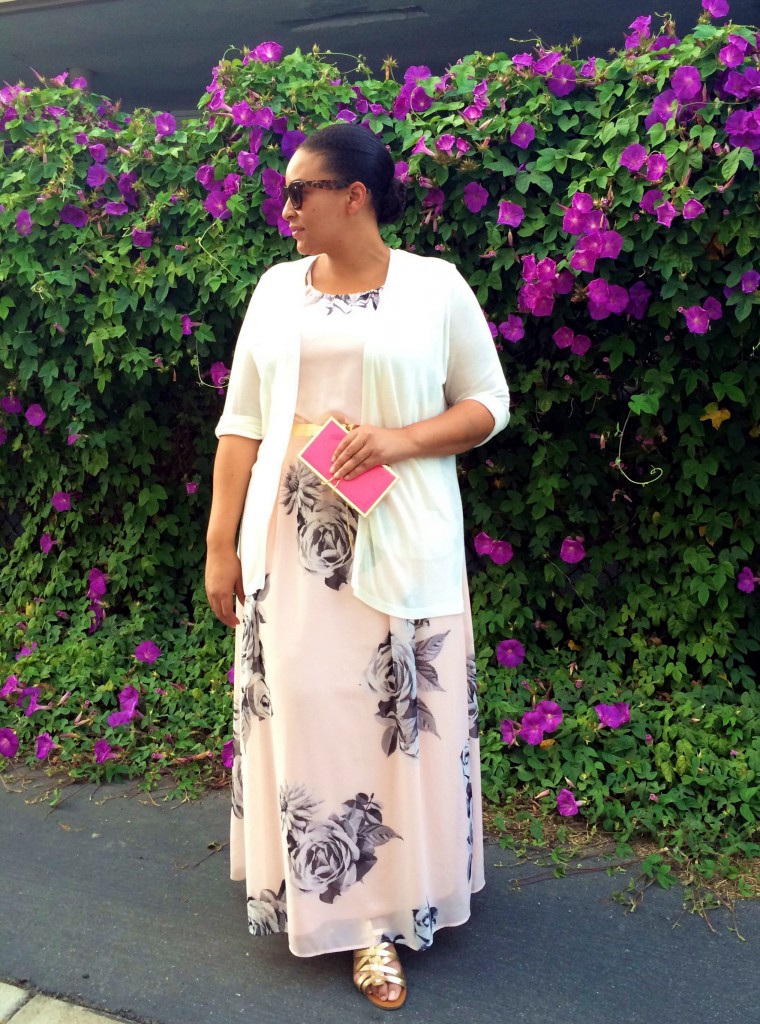 Well, I must admit something. I'm cheating on the style challenge. Yesterday was favorite dress, today is Target favorites, and tomorrow is belted. I combined all three suggestions for today's outfit. I nabbed this Dorothy Perkins dress back in April, and I've been itching to wear it for awhile. I've tried it on several times, but I wasn't sure how I was going to cover up the halter style
and
add sleeves. It's always a little bit tricky covering up cap sleeves and halter dresses. I do not like wearing tops under halter dresses; it just doesn't work for me. I added this loose white Target cardigan over it today, and added a belt I purchased from ASOS. Technically a favorite dress should be something you've worn/wear  often, buuut since I'm already merging three days together…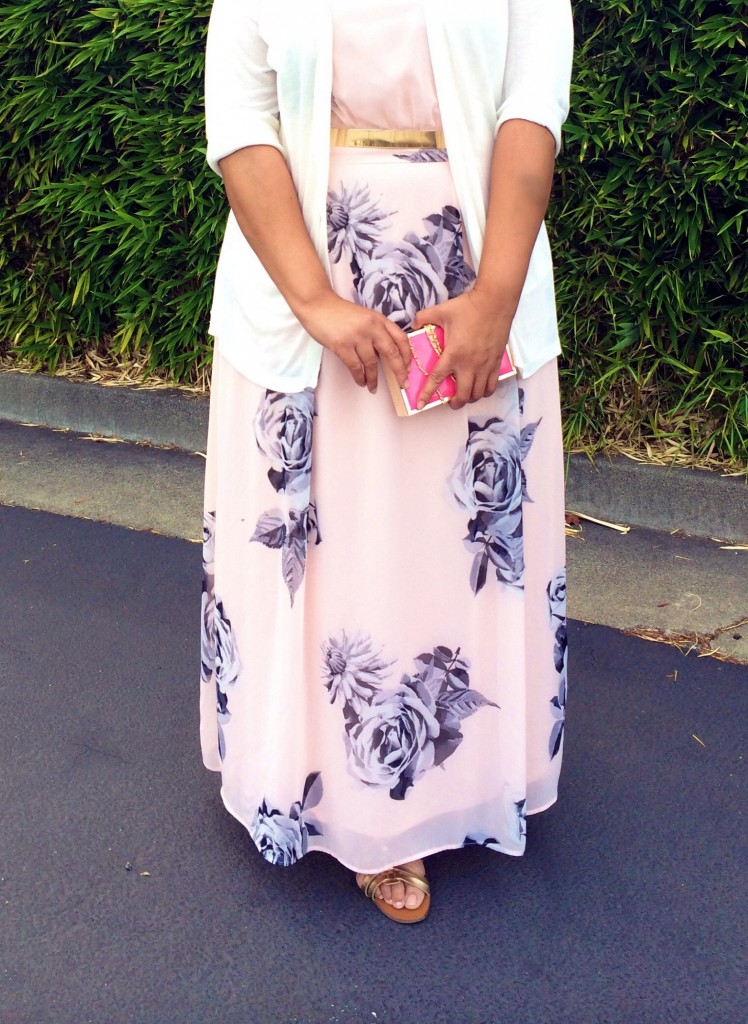 See that FAT bruise on my left arm? I have NO idea how I got it. I'm pretty sure I banged it up in the RV on Sunday, but not sure how or when! On our way home I noticed I had a huge knot and that my forearm was sore and swollen. The swelling has gone down (the knot, too), but I've still got that bruise.
It's finally been confirmed that I will be teaching 6th grade this coming school  year, and I'm excited! I'm going to head to school today or tomorrow and start transferring things from my old room to my new room. It's a bummer that I can't stay in the same room. The 6th graders are housed in an enclosed quad area of the school, so the move is required. I've got a month left for break, so I'm trying to make sure I take full advantage of my time off. Once August 1st rolls around, it's all downhill from there!
I'm wearing a Dorothy Perkins dress (sold out, but you can browse DP dresses here), a Target cardigan (similar), an ASOS belt (sadly, it's no longer on sale!), and Breckelle's gladiator sandals (similar).
Linking Up With: The Pleated Poppy GPO Because Shanna Said So
15 Responses to Modest Clothing: Dorothy Perkins Dress