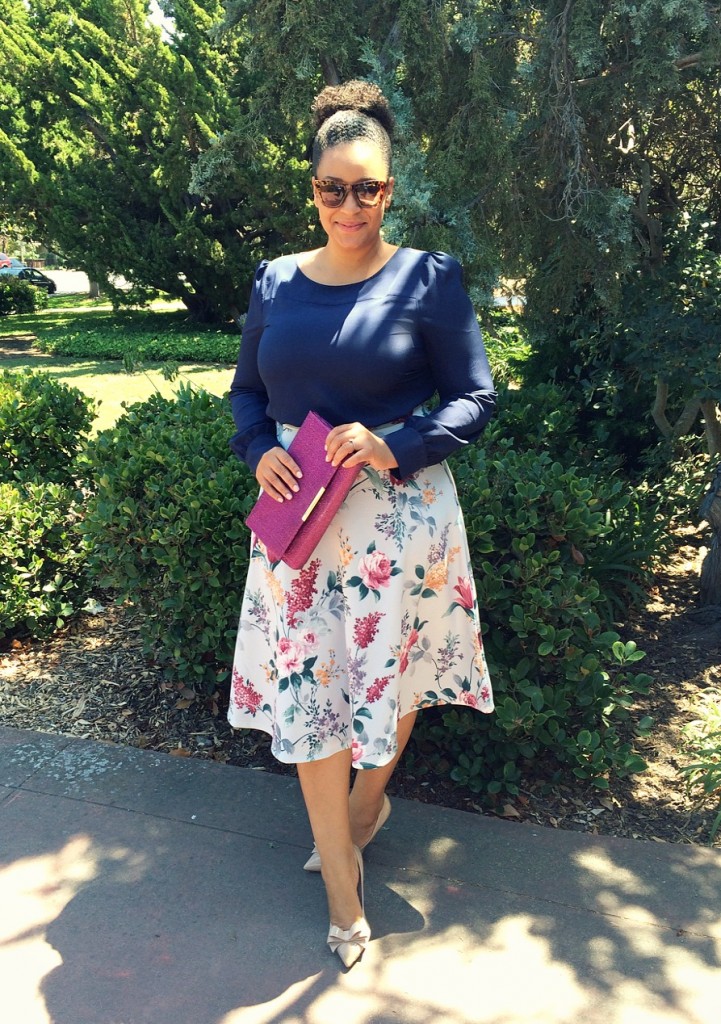 It's already been established that floral is my current favorite print. Now let's discuss the fabric that I've been loving. Neoprene aka scuba fabric. It's a thick synthetic fabric typically used for scuba gear, but over the past two years or so the fabric has been popping up in the form of women's skirts, dresses, and tops. I own three or four
"scuba skirts"
, and
this floral number
was recently added to my closet.
The skirts I own are a blend of polyester 
and
 elastene; they aren't as thick as authentic scuba gear, and I'm able to move freely and be comfortable.  I made the mistake of purchasing a pencil skirt out of 30% elastene, and it was wayyyy too tight and form fitting. I had to return that thing!
Here are a few neoprene/scuba skirts that have been on my Pinterest board for awhile:
The only thing I don't like about this skirt is the length; I'd need mine to be a smidgen longer. However, the waist band, the pleat, and the silhouette are perfect! SOURCE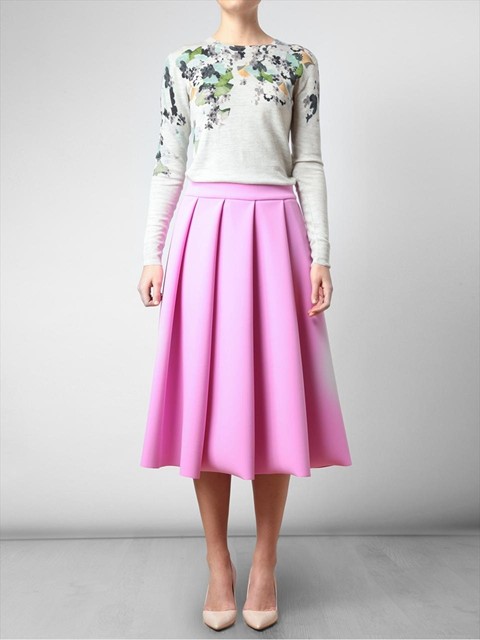 I think I'm too bottom heavy to pull off so many pleats, but I think I like the color! SOURCE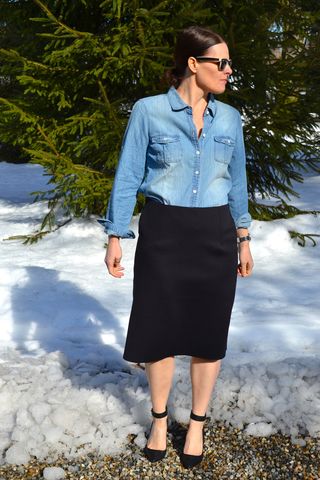 I'm pretty sure I want my next black skirt to be a neoprene skirt! SOURCE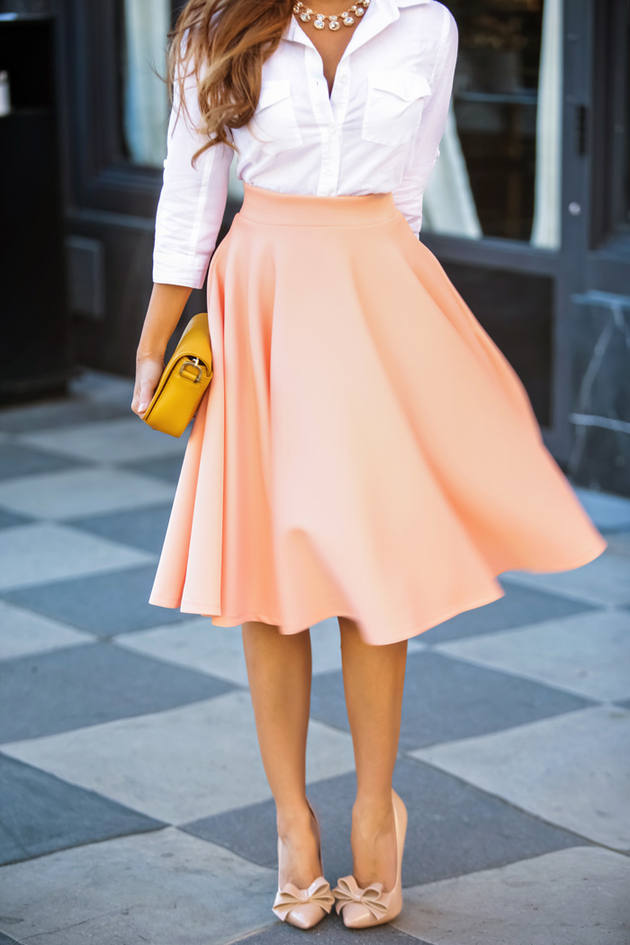 Hey! I just realized that I'm wearing the exact same shoes in the photo; I missed out on this ASOS skirt last summer, but I'd still like to own a peach colored skirt! SOURCE
Let me know if you own neoprene clothing!
I'm wearing a J. Crew Factory top (similar here, here, and here), an ASOS floral skirt (I got the tall version for the longer length), Steven by Steve Madden heels, and an H&M clutch purse.
One Response to ASOS Floral Print Scuba Skirt