Yesterday was my first day back to school! Woohoo! I have a great group of sixth grade students; they are so cute and sweet! I always like to wear something for the first day of school. Ah, who'm I kidding? I always like to wear fun things to school (I can't wait to wear my Phillip Lim for Target BOOM dress this fall)!
Anyway, Samantha from MadeBy sent me this skirt several months ago, and I knew that I'd wear it on the first day of school.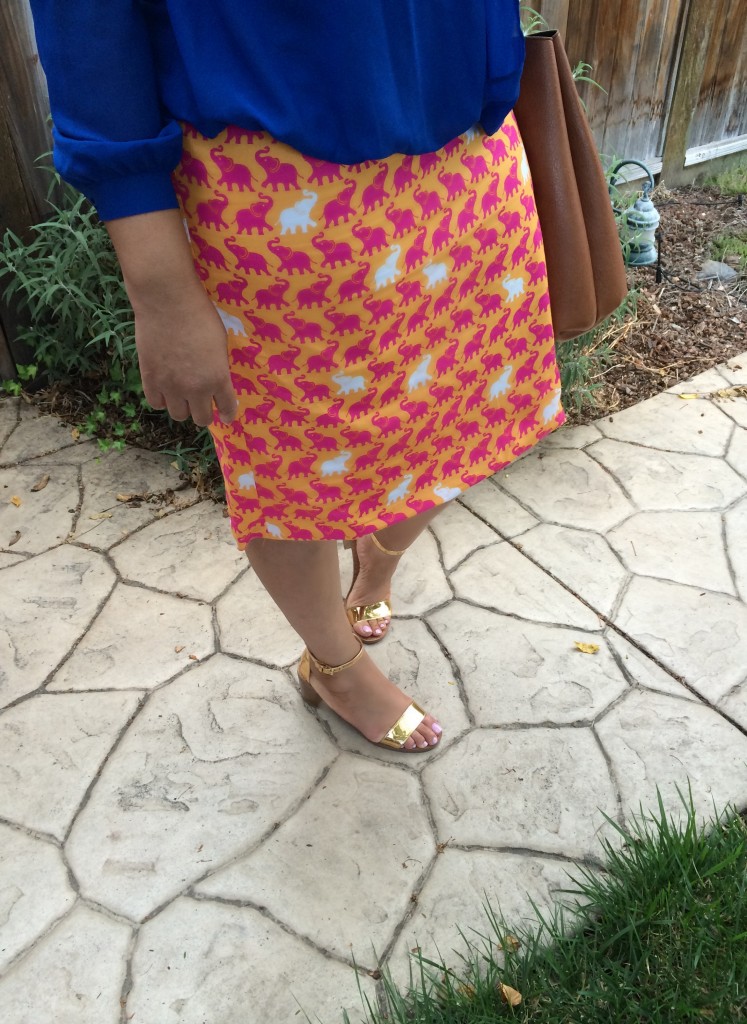 I am 5'7.5″ tall, and while it's not SUPER TALL, it's tall enough to worry about hemlines on skirts. I've got long legs, so I had to let the hem out on this skirt. The skirt is lined and it sat high waisted on me. Not shown is the pink rear zipper!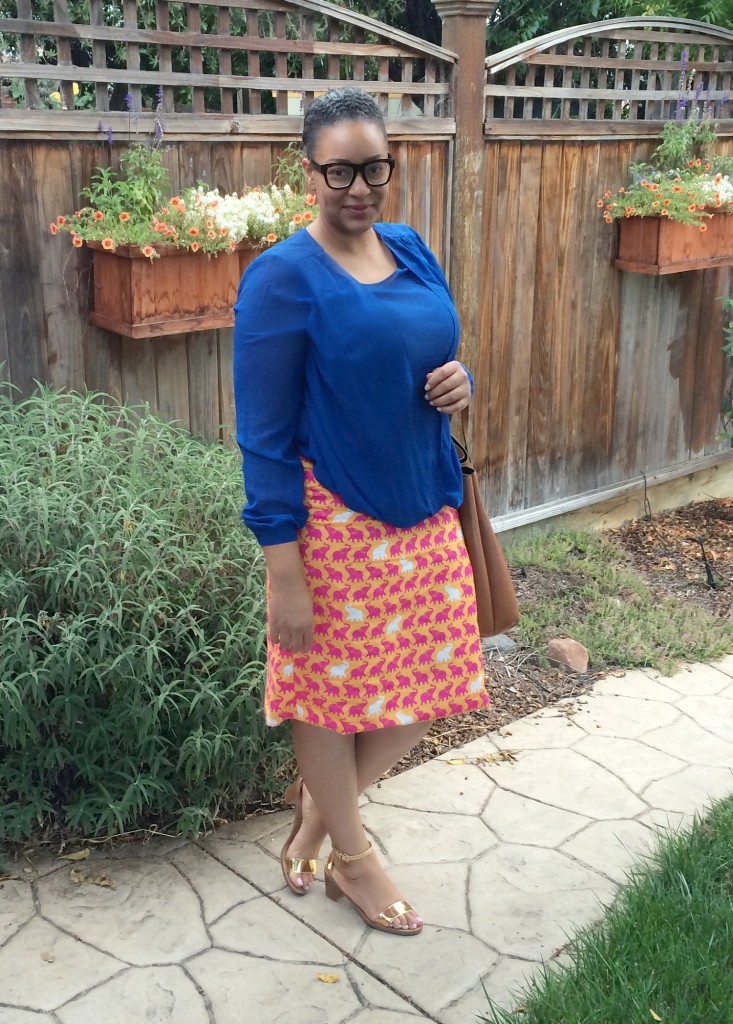 Be sure to check out MadeBy for cute modest clothes. I'm designing a dress that will debut sometime this fall. Check out the details here!
I'm wearing a Target blouse, a MadeBy skirt (c/o), Zara shoes (found in-store), and a Harper reversible tote.
One Response to Elephant Skirt from MadeBy